A brief pause in a busy day surveying for the iconic Abbey Road shot!
It was an early start for Alberto heading to London on a Monday morning, he left home at 6 am to get to Abbey Road for 9 am, making a couple of stops along the way.
The weather was not on Alberto's side, his windscreen washer fluid diffusers kept freezing and the grit on the road was reducing visibility, but he powered through!
He was excited to be surveying in such a legendary part of London, so when CADS surveyor Jamie McColl came to join him on the job, they couldn't help but get the obligatory Abbey Road picture on the crossing! Luckily, CADS videographer, Nigel was on hand to capture the moment.
The client required a laser scan survey and Revit model to facilitate the fitting out of a workspace. There was 200 square metres to survey. The survey was undertaken with one of our Faro Focus 3D laser scanners, set to capture scan points and colour photographs as requested by the client.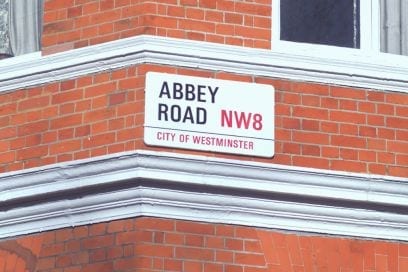 Discover CADS' survey services
Avoid project delays with fast, reliable and accurate measured surveys.
Get the data you need to complete your next complex project.
Survey Services
The photographs captured by the scanner were used to colourise the scans, giving the point cloud greater context and making it easier to interpret. However, some clients choose to leave the scans in black and white to save cost and time.
The client also requested an interactive point cloud which they can take accurate measurements from and this together with the Revit model are cloud-based deliverables.
Delivering the model online means the architects can start working immediately on the design of the new room layout with easy access to the valuable metric information.
The Point Cloud can also be used for a virtual site visit, saving time and money for project members that are based further afield and aid feasibility and concept design activities.
Eight hours of work later and the client's survey was complete. Alberto left London at 5:30 pm, finally arriving home at 8:30 pm. This survey took one day onsite, another day processing the scan data and three more days to produce the Revit model.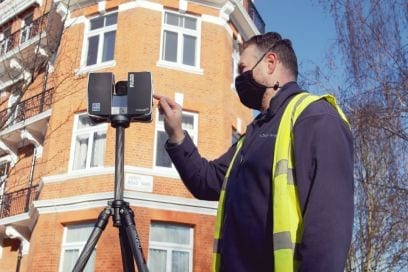 How can we help you?
Discover our collaborative approach to defining & delivering your survey requirements.