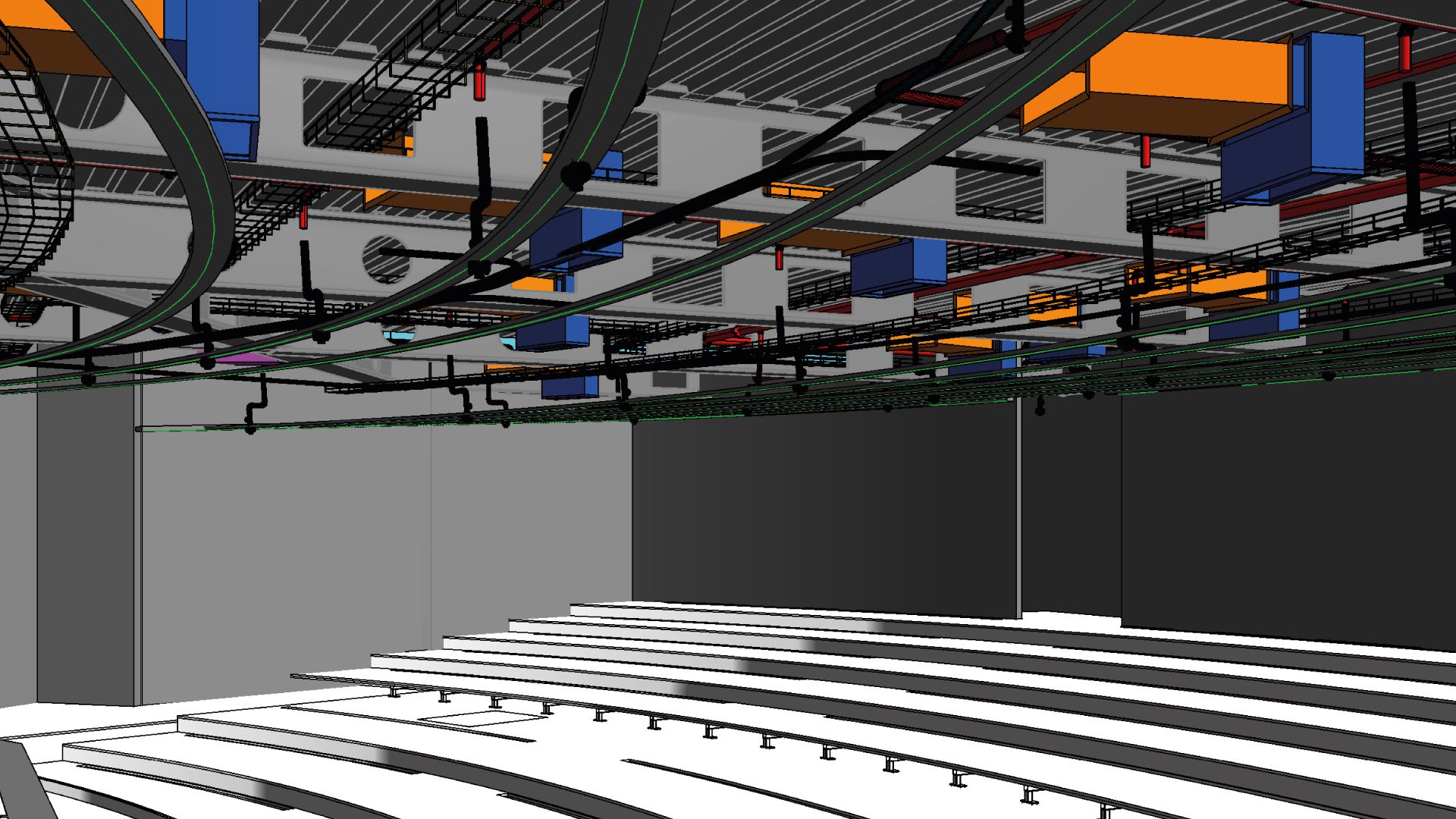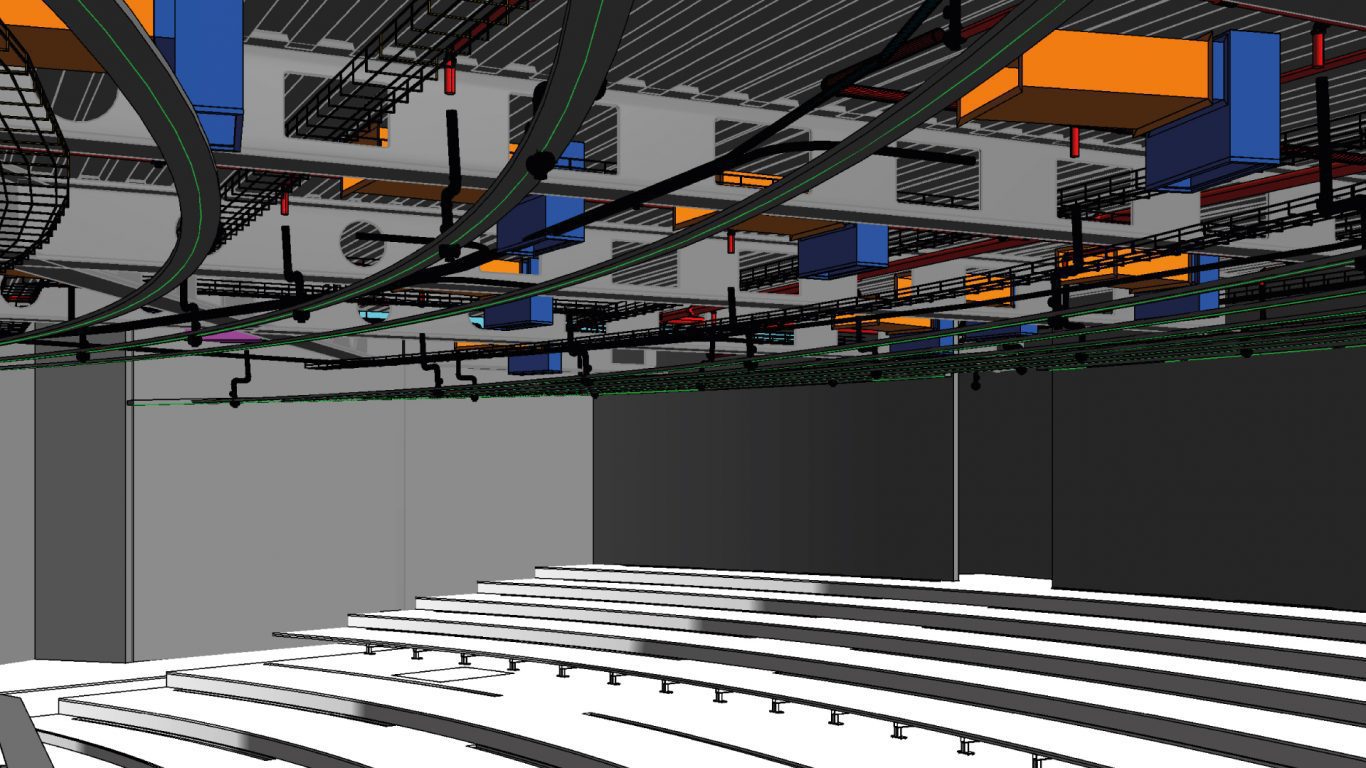 Create accurate architectural models with our BIM surveys and 3D modelling support services
Our highly experienced team of 3D laser surveying experts will work with you to create a BIM survey specification which delivers the LOD (level of detail) your architects and engineers require.
You'll also receive access to our 3D BIM model support services, including:
 3D design co-ordination
3D model project management and clash detection reporting
Additional measurement such as an as-built verification survey
As well as architectural detailing, we also incorporate mechanical and electrical services information within the 3D BIM model, as well as adding topographic and underground utilities data.
"The model is very impressive and we can now be more confident with on-site works."
 David Harrison, Design and Drawing Office Manager, Nusteel Structures
Discover our 5-specification levels for delivering your ideal BIM survey
Developed in line with the RIBA Digital Plan of Works, our specification has five defined levels to provide you with the ideal BIM survey.
Stage-by-stage we can provide an increasing LOD (level of detail) to deliver the information and intricacy of modelling you require for your BIM project:
Level 1 - LOD 1 - base survey mass model
This provides a basic 3D BIM model of buildings and structures at a 1:200 traditional scale – without any architectural details.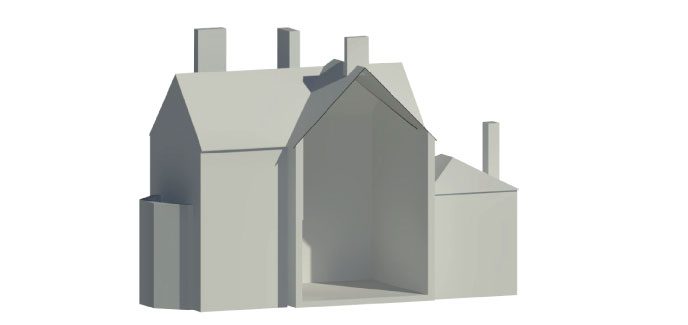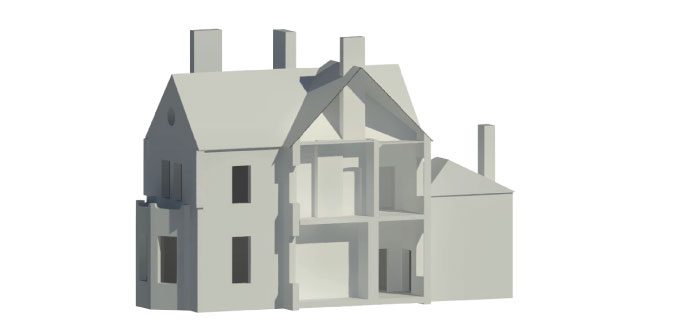 Level 2 - LOD 2 - structural components base survey model
This 3D BIM model includes major structural components and structural openings at a 1:200 traditional scale.
Level 3 - LOD 3 - standard survey model
This 3D BIM model includes basic principle architectural details and structures at 1:50 or 1:100 traditional scale. It is highly suitable for generating survey plans, elevations and sections.
We also build in basic families to a default setting, which can include main MEP (mechanical, electrical and plumbing) services or FF&E (furniture, fixtures and equipment) in outline form.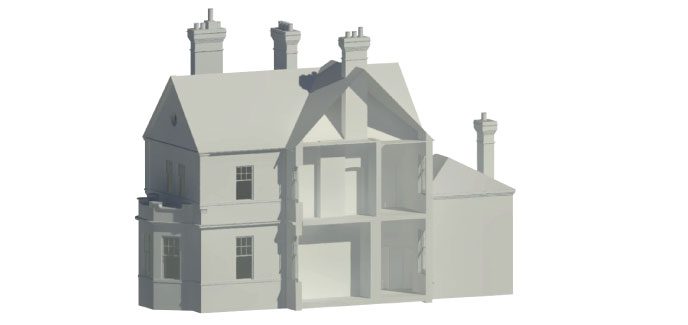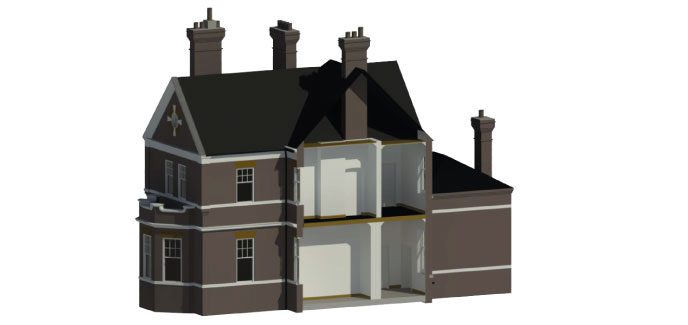 Level 4 - LOD 4 - detailed survey model
This 3D BIM model contains detailed architectural and structural features.
Families will be built to a higher level of detail and principle finishes and construction will be indicated where known.
The model is suitable for generating survey plans, elevations and sections at 1:50 or 1:20 traditional scale. The main and subsidiary MEP and FF&E elements can be included if required.
This level of 3D BIM model is often ideal for recording historic or listed buildings
Level 5 - LOD 5 - detailed survey model with metadata
This 3D BIM model is similar LOD 4 but enhanced with additional non-geometric/parametric data and record information supplied by you or a third party.
It represents the highest level of 3D BIM modelling available.
Have a surveying question? Take a look at our FAQs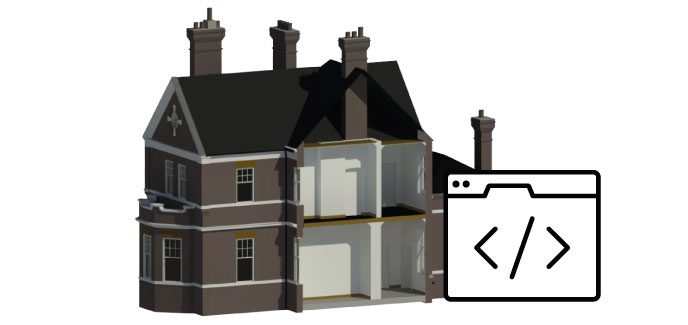 How can we help with your BIM project?
Contact us to discuss your BIM project with a team of survey experts
Get in touch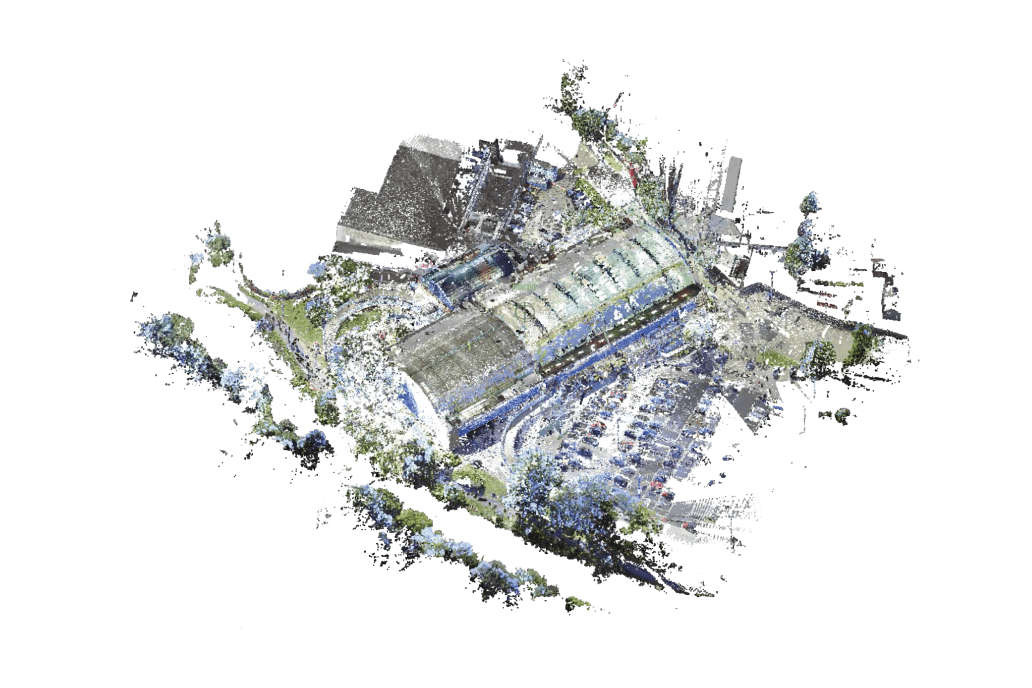 3D design coordination for award-winning auditorium
Working with specialist joinery contractor TMJ Interiors, CADS coordinated the project designs of all 70 contractors to create a federated Revit® model
Read case study
Revit® BIM integration
Once we have agreed on the BIM model's level of detail (LOD), we also help accommodate either a Revit® families library or incorporate your preferred specification using a bespoke format which we create.
The time and cost required to capture data and create the model increases with the level of detail.
Flexible technical support
With our practical experience of digital construction, our professional team of surveyors provide much more than just highly accurate surveys, measurements and 3D models.
We can deliver knowledgeable support and project management which allows you to enjoy the much-celebrated benefits of BIM in reducing time, cost and waste.
Ready to get your project started?
Complete complex building projects with ease with the support of our industry-leading measured surveying team. Simply complete the form and a member of our team will be in touch.
Related services
Discover our consultative approach to delivering your survey requirements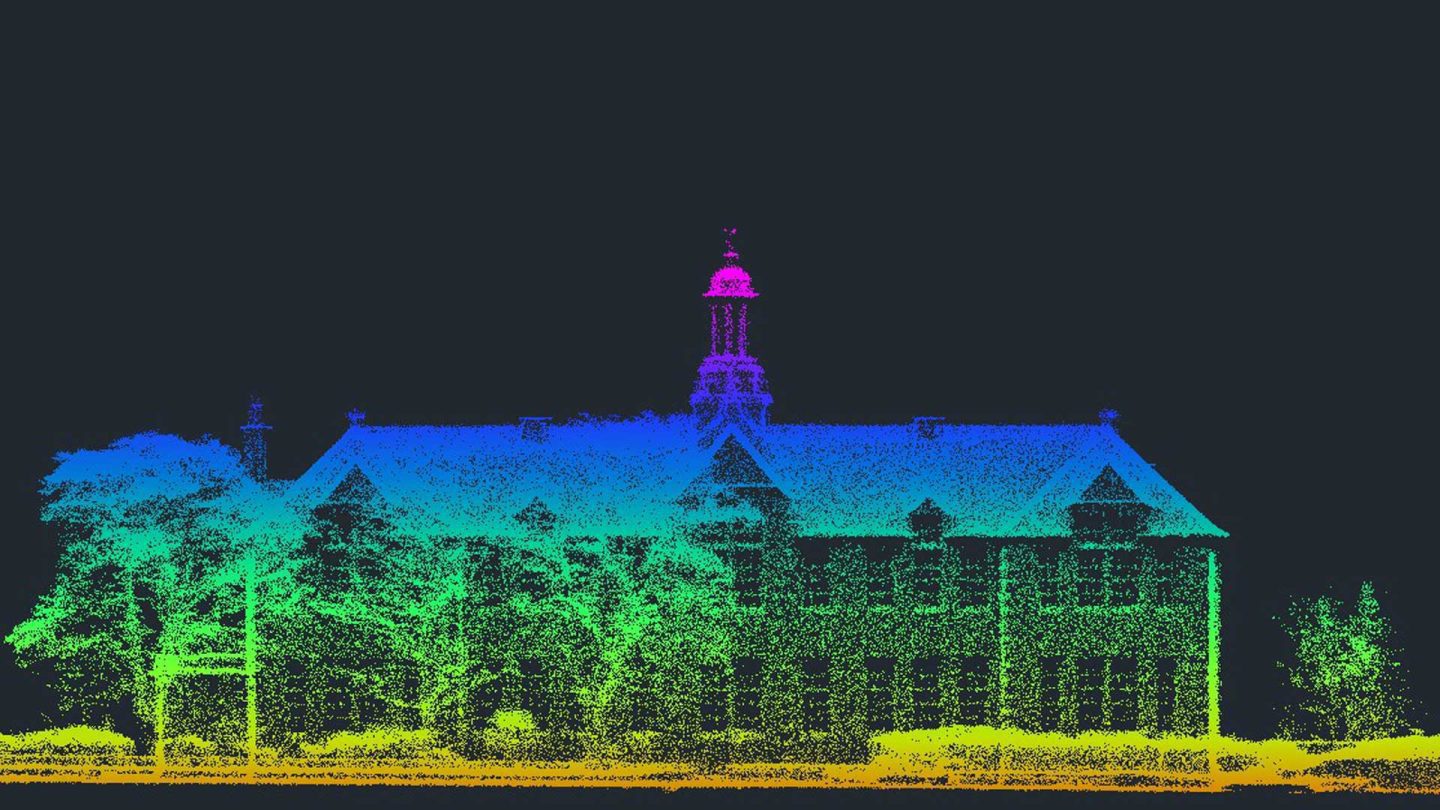 Get accurate results with our 3D laser and point cloud surveys
Our highly experienced surveyors will conduct 3D laser or point cloud surveys to ensure you have all the spatial information and 3D modelling you need.
View now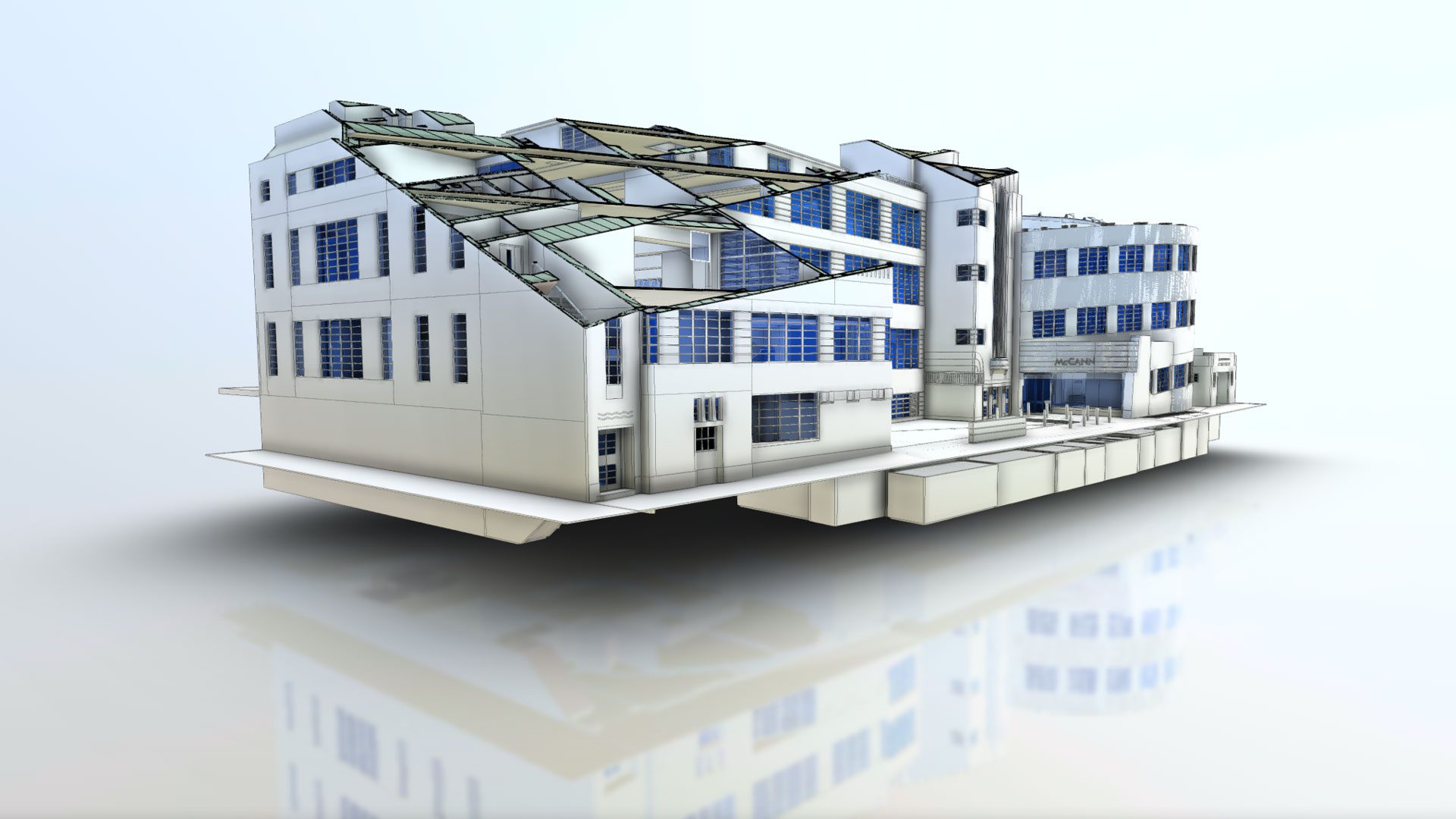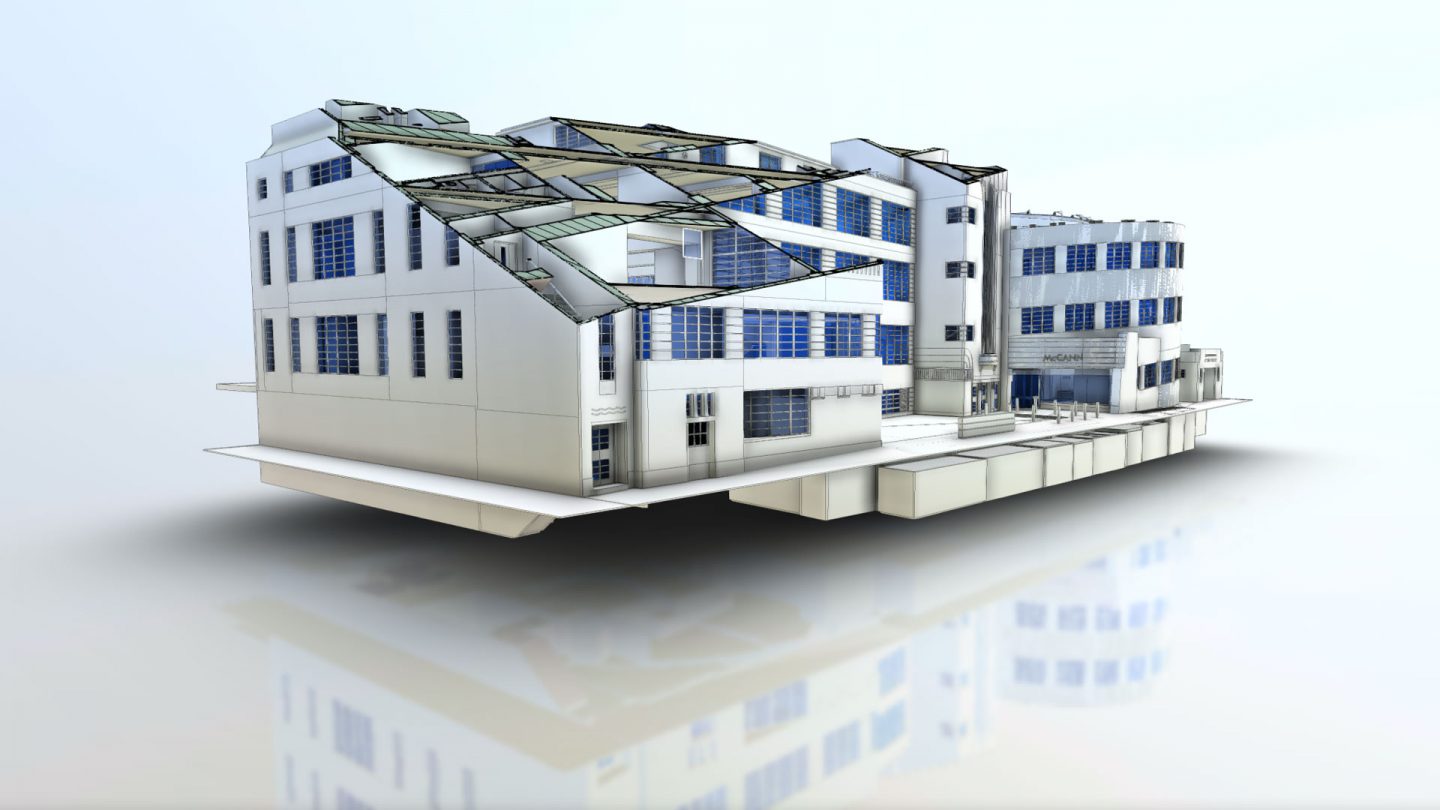 Get highly accurate Revit® building models for your BIM project
Receive highly accurate Revit® building models which ensure the success of your BIM (Building Information Model) project.
Revit building models