Our Top 5 surveying projects
2019 is our 35th year of being in business. To celebrate this achievement, throughout November we'll be looking at some of the most interesting and varied projects our surveying team has had the privilege to measure!
Point cloud survey and LOD 2 model for further education College
South Essex College, Southend-on-Sea
Having secured planning permission to convert a large two-floor industrial unit into a new construction and motor vehicle education centre, South Essex college required existing building data to inform refurbishing plans.
BIM compliant LOD2 Model
Construction consultancy Pick Everard appointed our team to carry out a survey of the building including fixtures, fittings and services. They required a LOD2 Revit® model to comply with the Government's mandate to use BIM Level 2 on all public sector works.
What we did:
Our team surveyed the building and provided a LOD2 model and point cloud data file, issued to the college through the WebShare portal. The first phase of the technical hub opened in 2018 with the second phase commencing in due course.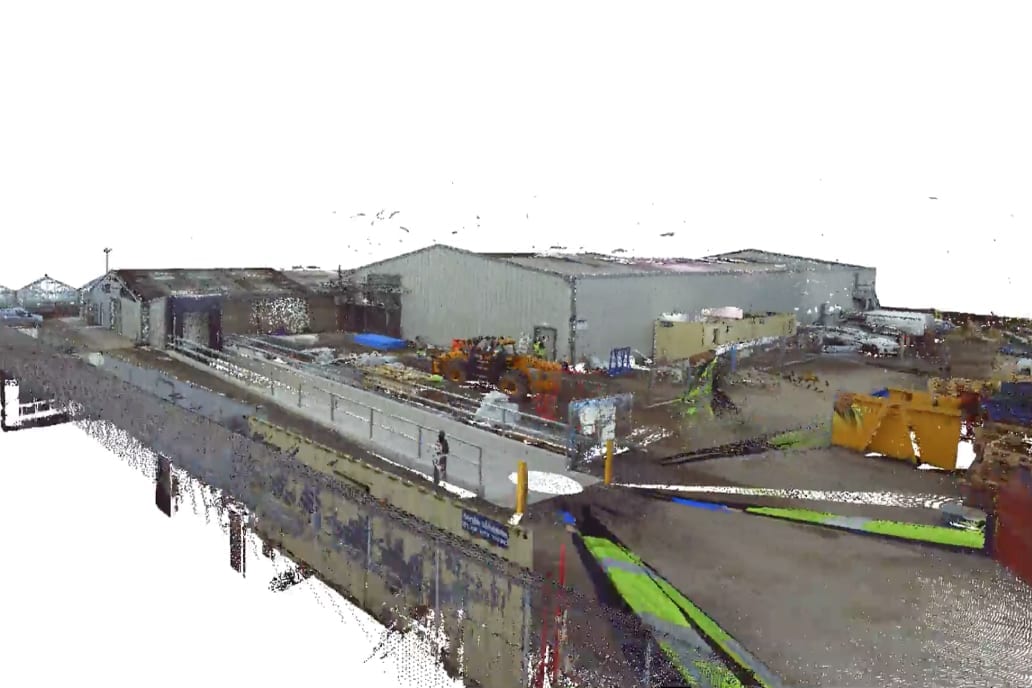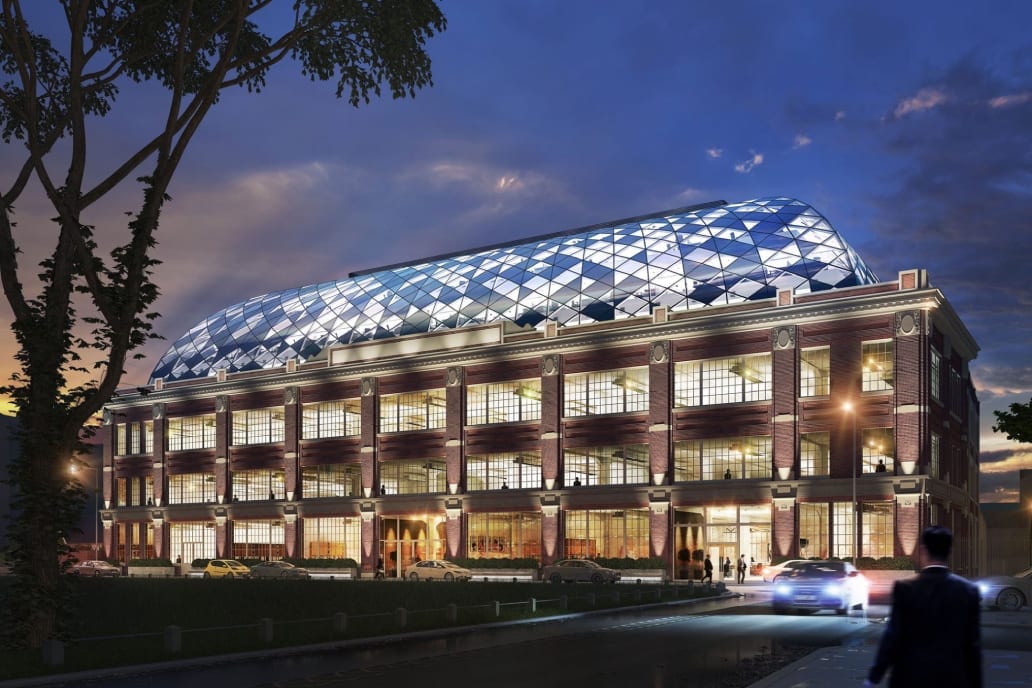 Measured survey of grade II listed Edwardian building
184 Shepherd's Bush road, London
This former Ford Motor company garage and showroom is a Grade II listed building of historical interest on Shepherd's Bush Road in Hammersmith, London. Built in the Edwardian era, it has been sensitively and imaginatively converted into offices and given a spectacular new curved glass dome, covering its entire roof area.
3-storey to 6-storey transformation
Three floors have been constructed under the glazed structure, transforming what was a three-storey building into a six-storey office space. The multi award-winning project was completed in 2016 and now houses WeWork, the shared workspace specialists. It is also the UK head office for customer data science company Dunnhumby.
What we did:
Our surveying team undertook an as-built laser scan survey of the building, a topographical survey and record drawings of the external elevations. This was delivered as a 3D model and point cloud for the architects to use as the basis of their design.
Related reading
European-wide surveys for Polo Ralph Lauren
Acting as surveying partner supporting PRL's development of their European concessions, CADS undertook 255 surveys in 25 European countries in 18 months.
Read case study
Measured survey for footbridge engineering project
Heath Town Footbridge, Wolverhampton
We were approached by Nusteel, a structural steel fabrication company to laser scan Heath Town footbridge in Wolverhampton. The survey work was needed as part of a project by the Council to remove a section of the existing footbridge and join the two retained structures together.
High accuracy levels
Nusteel required a highly accurate measured survey of the existing structure, specifically the end of the structures where the new bridge parts would abut the existing.
What we did:
This was the first time the CADS survey team had worked with an engineering company on a bridge project. Deliverables included an HD 3D model which Nusteel used to produce a detailed design, calculation and loadings to fabricate a new bridge connection.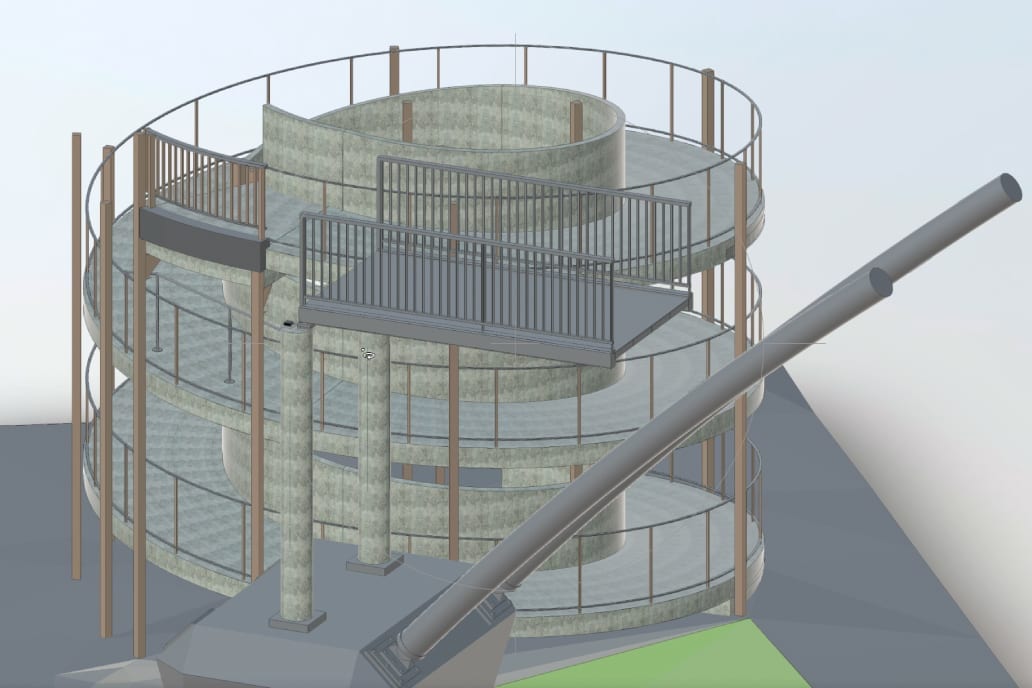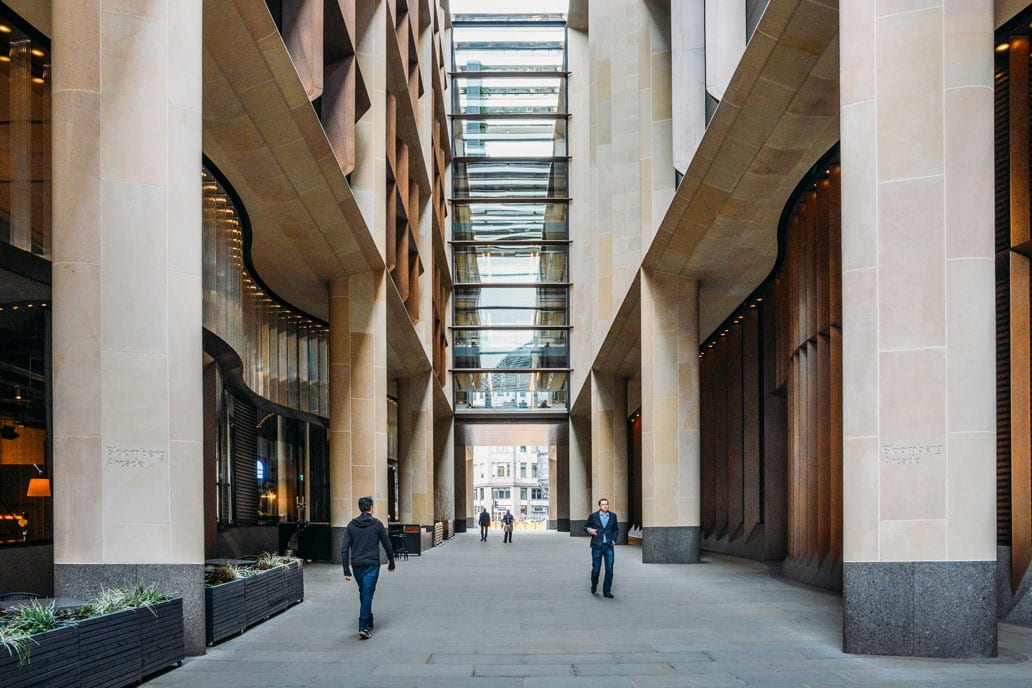 Bloomberg European HQ London
Design coordination for global media giant
Specialist joinery contractor TMJ Interiors was appointed by main contractor Sir Robert McAlpine to fit-out the state-of-the-art auditorium at the new European Headquarters for media and data giant Bloomberg. We were approached by TMJ to undertake a laser and measured survey with a full 3D design coordination of the auditorium, located at Cannon Street, London.
3D model for clash detection
TMJ required a 3D model that would coordinate the project designs of all 70 contractors working on the build. We used automatic clash detection to eradicate any conflict between the various designs, fittings and parts. This was a challenging project with a large volume of individual trades, a complex design and numerous services and components that needed accommodating within a limited space.
What we did
Our team surveyed the 'construction shell' within the auditorium and its associated areas and captured the high degree of engineering accuracy that the client required. We supplied an accurately coordinated federated Revit® model that tested the consultants' and sub-contractors' design proposals in an as-built environment.
How can we help you?
Discover our collaborative approach to defining & delivering your survey requirements.