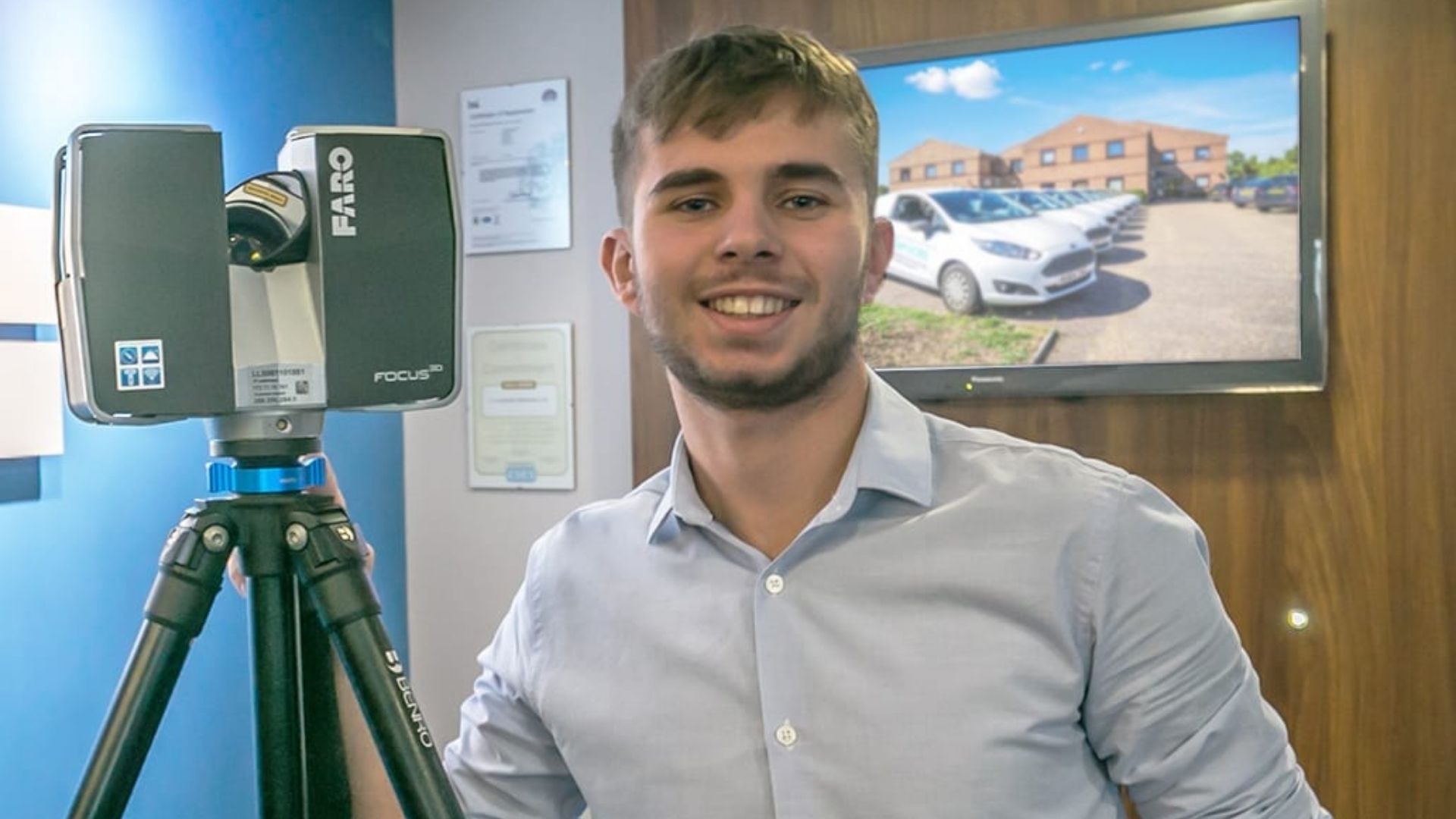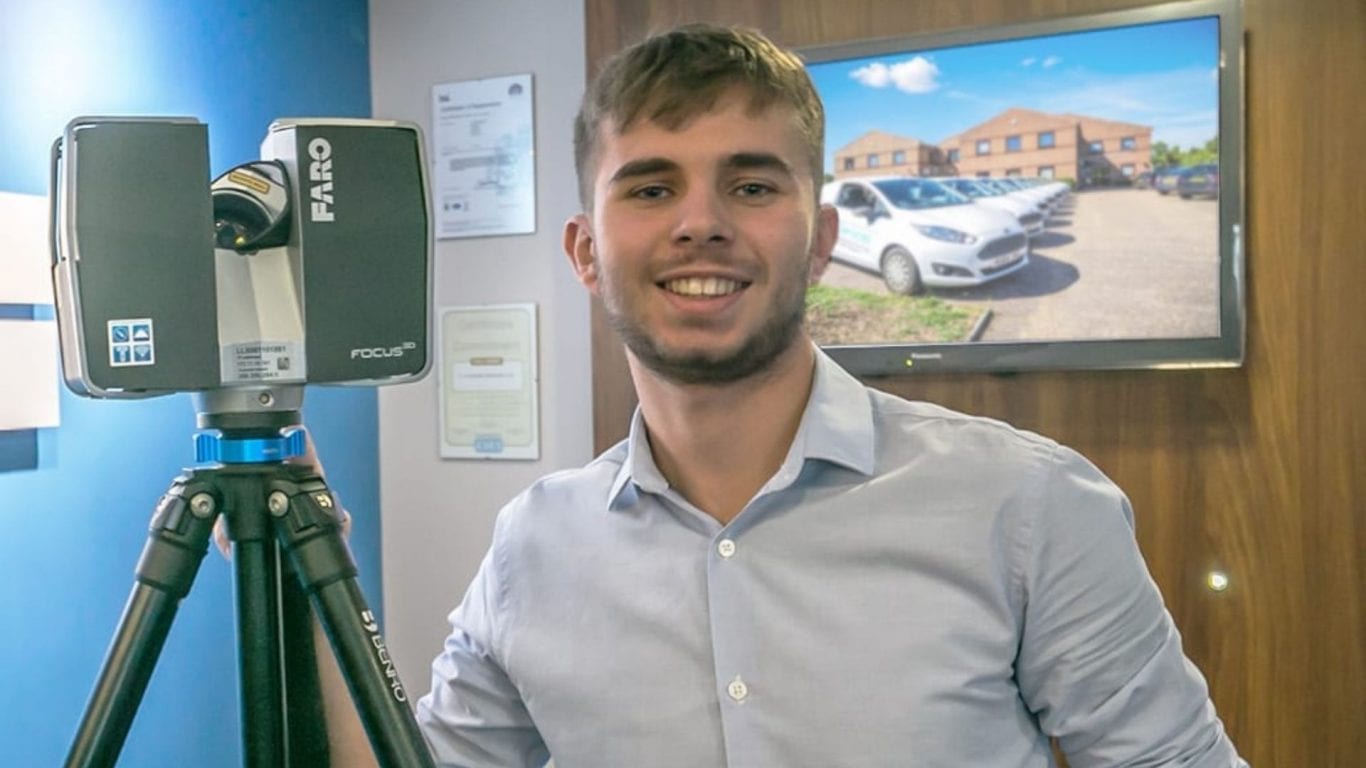 CADS recruits a geospatial technician apprentice
CADS is one of a handful of companies in the East of England to recruit an apprentice for the new Geospatial Technician Apprenticeship.
The apprenticeships will give individuals the skills and training to analyse geospatial data using leading edge digital technology, such as 3D laser scanning.
The Secretary of State for Education Damien Hinds gave the go ahead for the geospatial apprentices in March this year.
Elliot Brooks, was recruited by Gapton Hall based CADS to undertake the Level 3 apprenticeship over the course of two years. The training will be a combination of on-the-job training and formal learning modules delivered by Dudley College in the West Midlands.
Rated Outstanding by Ofsted, this is the first year the college has offered the new Geospatial apprenticeship scheme, taught from its Centre for Advanced Building and Environmental Technologies.
The geospatial apprenticeship was developed by a group of 19 employers, led by Skanska and supported by the Royal Institute of Chartered Surveyors and the Chartered institution of Civil Engineering Surevyors.
Image: Dudley News
Elliot Brooks, CADS Geospatial Apprentice said:
"In the short time I've been with CADS, I've visited project sites with my surveying colleagues and have seen first hand the type of skills required and the equipment used for jobs. I'm really looking forward to completing the apprenticeship and starting my geospatial career."
Iain Tubby, principal surveyor of C A Design Services at CADS said:
"It's a really positive move for the GIS and surveying sector. We've found it challenging to fill vacancies because of the national skills gap, however this apprenticeship will help bring through the next generation of geospatial professionals to deliver future projects in the region."
Related reading
Listed building survey of Art Deco grade II Daimler HQ
Approached by the new owner of this iconic 1931 Art Deco classic in Camden, CADS responded quickly delivering an accurate measured listed building survey to facilitate the internal redesign.
Read case study
How can we help you?
Discover our collaborative approach to defining & delivering your survey requirements.