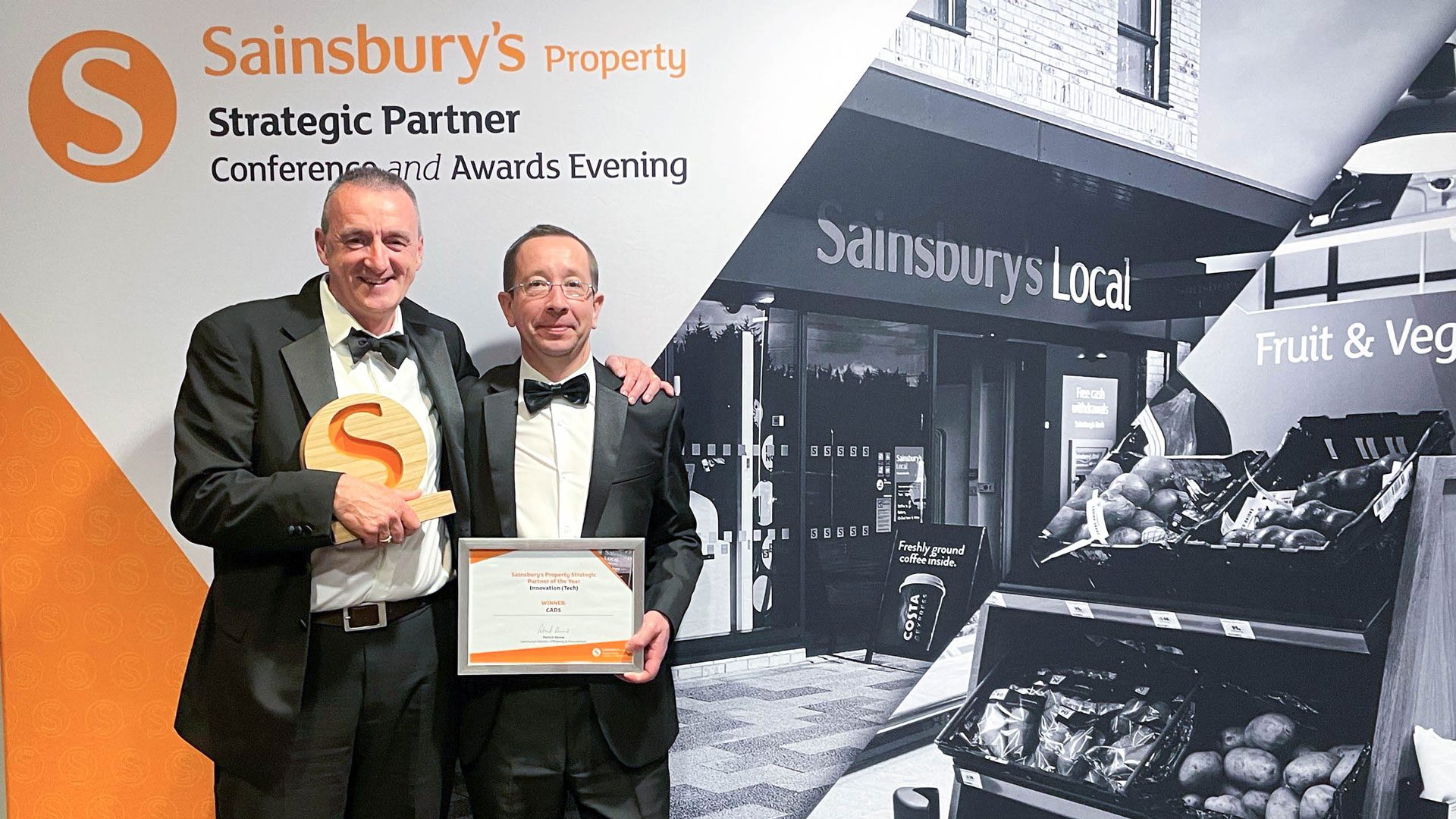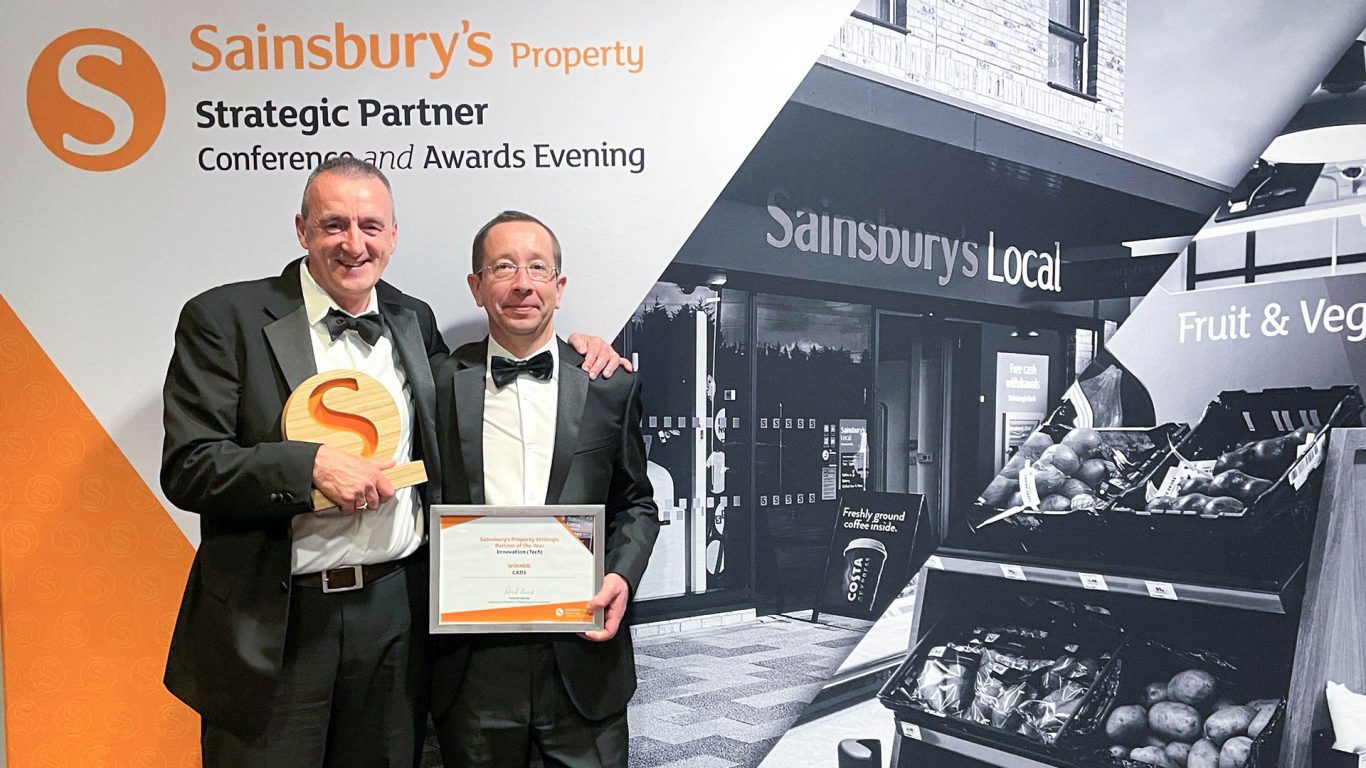 We are delighted to announce that Sainsbury's has recognised CADS for our innovative use of technology at their recent awards for the supermarket giant's strategic partners.
The innovation award was presented at Sainsbury's Strategic Property Partner Conference to Guy Moats and Pete Humm, highlighting CADS' industry-leading application of new technology.
The industry event was created by the supermarket to acknowledge and reward their many commercial partners who help develop, maintain and optimise their extensive network of physical stores. These partners ensure Sainsbury's is able to put its best foot forward in serving customers.
Guy Moates, Director of CADS said:
"We're thrilled to be recognised by such a large and successful organisation for our stand-out use of innovation. We're dedicated to continual development of the technology we use to support our clients, so this is a true honour"
CADS recognised for StoreSpace® software
Sainsbury's awarded several other strategic partners for their contributions to the supermarket's property portfolio. These awards included sustainability, safety and innovation in service.
Sainsbury's prestigious award was in particular recognition of CADS' StoreSpace® software, which makes retail planners' lives easier by using sales data and AutoCAD-based modelling to help improve profitability.
"Our partners play a vital role for us at Sainsbury's, ensuring we are well set up for our customers wherever they choose to shop with us"
stated Sainsbury's in coverage of the awards ceremony on social media.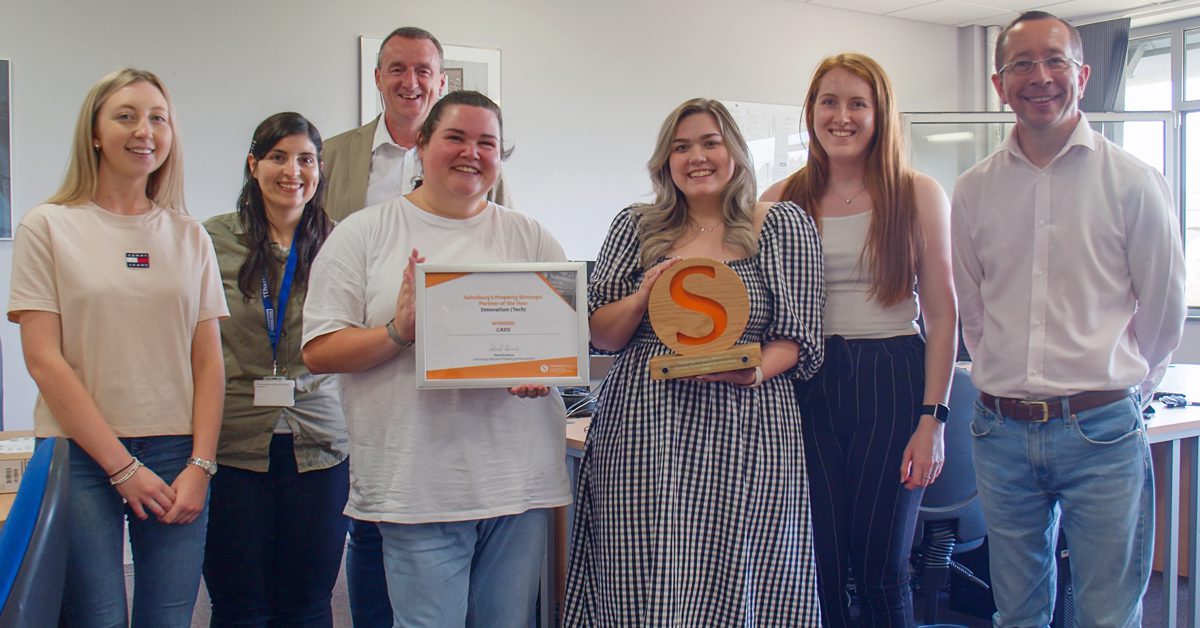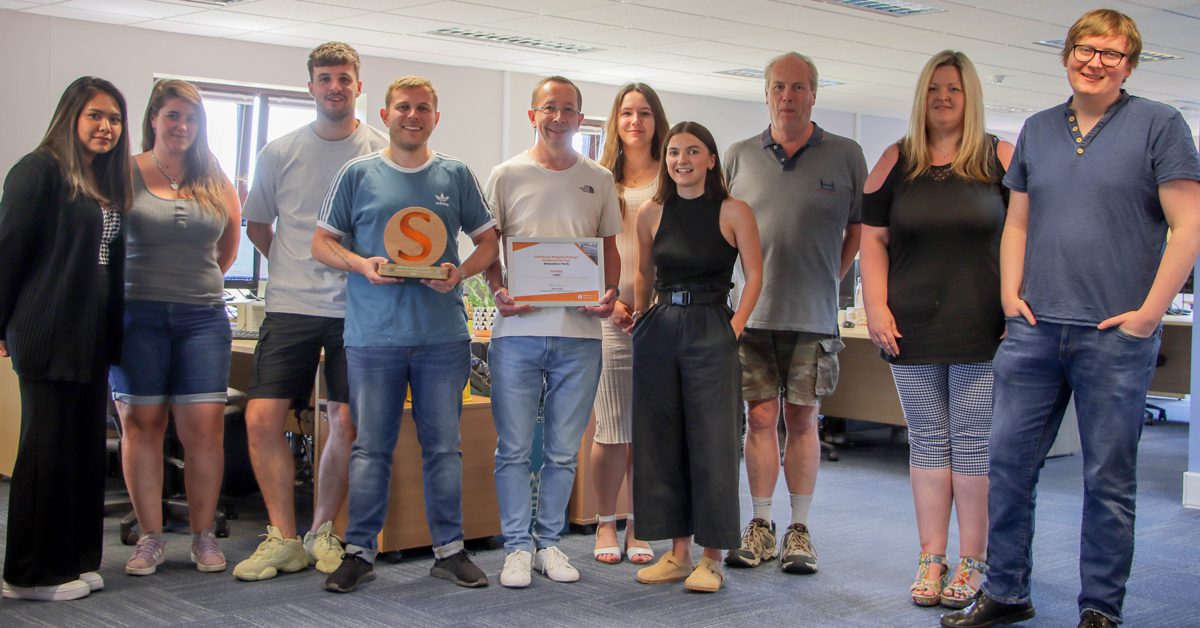 Creating profitable and efficient spaces
CADS work for many major brands, delivering services for a number of the UK's largest supermarkets, as well as other retailers including Marks & Spencer, Primark, B&Q and Pets at Home.
Established in 1984 in Great Yarmouth, CADS supports retailers across the UK and beyond from their regional offices in Leeds, Wolverhampton and Edinburgh supported by retail design agency Prosper in Milton Keynes.
"I'm proud to say this award was won by the continuous hard work and creativity of colleagues across our business. We've been creating profitable, efficient spaces to save our clients time and money for 38 years – and we know that innovation is critical to both their and our success"
concludes Guy Moates.
Discover StoreSpace®
Plan, manage & optimise the performance of your stores with our intuitive AutoCAD-based retail space planning software.
Gain the insight many leading retailers are already enjoying!
Tell me more about StoreSpace®
How can we help you?
Discover our range of complimentary, solution focussed services