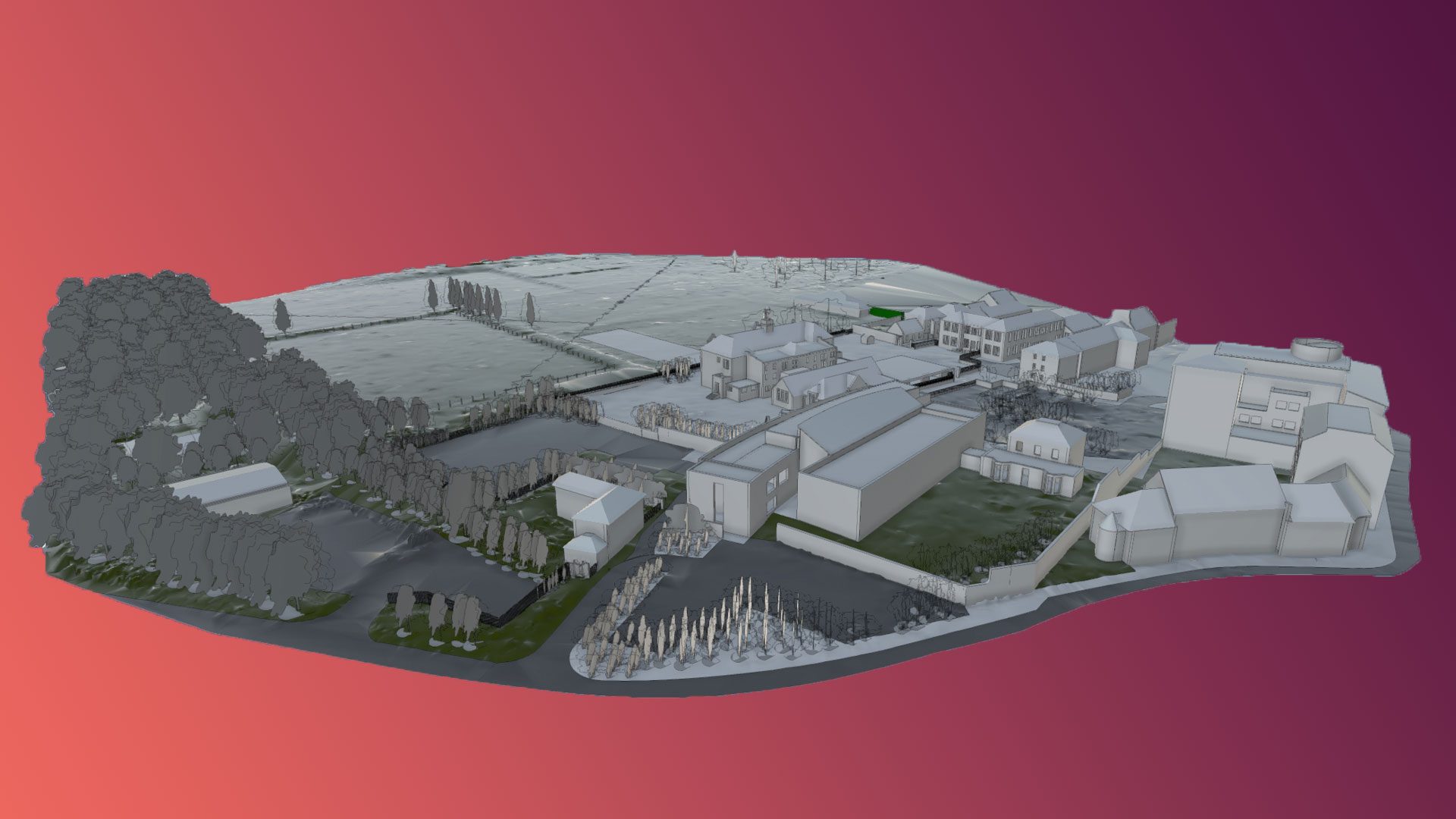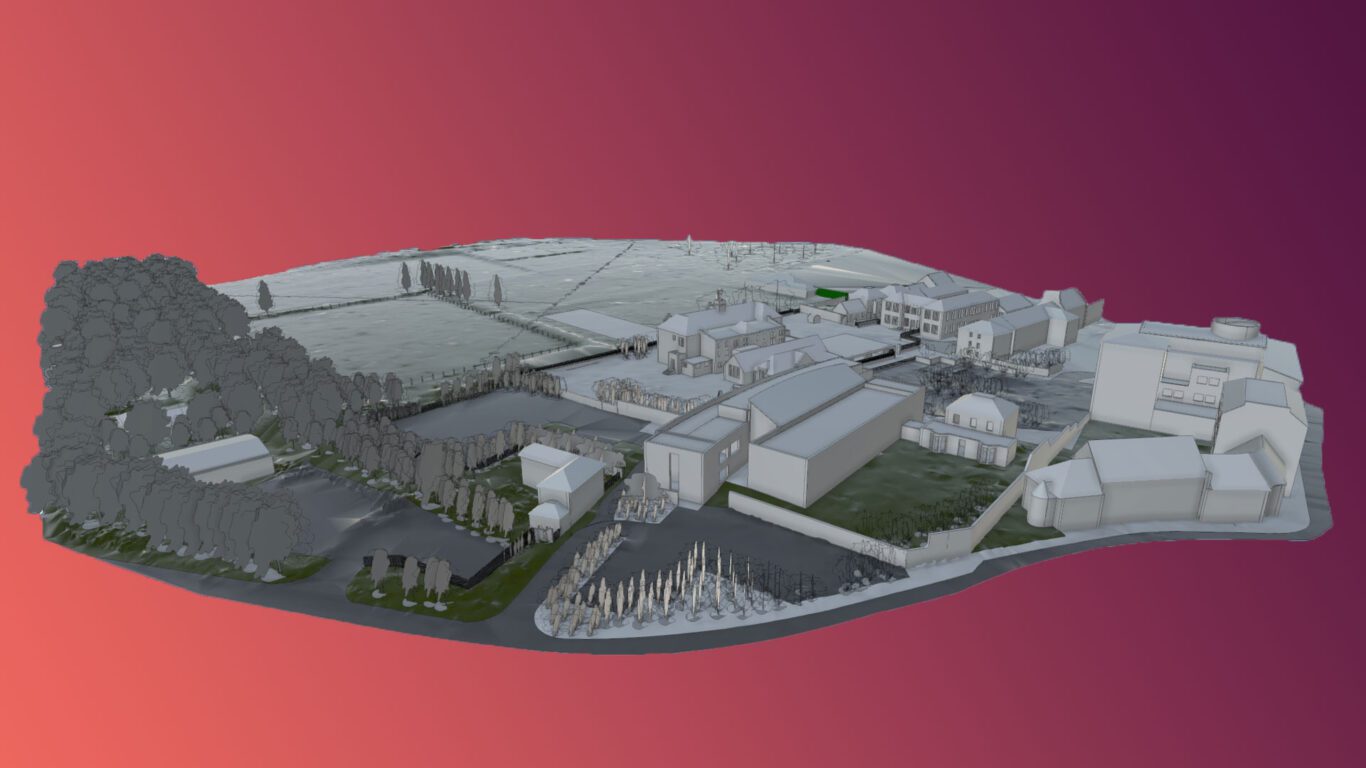 Drone surveys - An efficient method of data collection
Drone surveys have greatly improved the way architects work, by offering an efficient way to collect data.
They capture high-resolution images and videos of key areas, which can be used to create 3D models of sites and buildings. These can be used for a variety of purposes, including design, planning, and construction.
Drone land surveys
What is a drone survey?
Drone surveys – or unmanned aerial vehicles (UAVs) – are increasingly being utilised in the surveying industry!
Using an LiDAR (light detection and ranging) scanner and attached sensors, they collect dimensionally accurate aerial point cloud data of the ground below to provide an exact representation of the area.
Drone surveys add significant value to many architectural projects and are often a quick way to obtain accurate data of both accessible and inaccessible areas with minimal disruption – at relatively low costs!
Generating both 2D and 3D deliverables from the data, drone surveys are extremely versatile for a range of projects.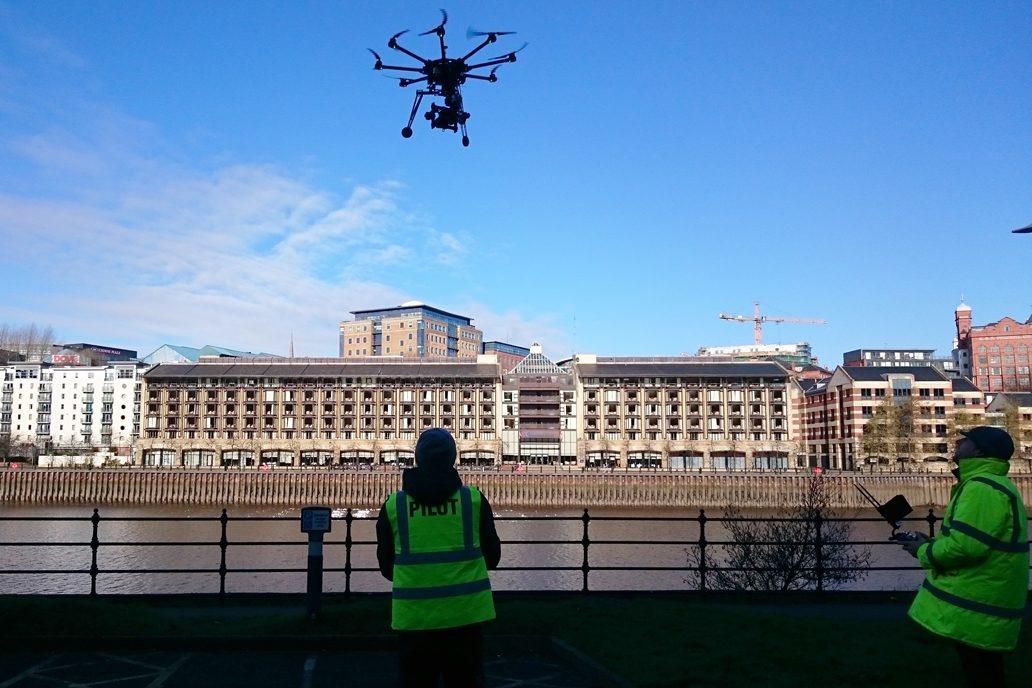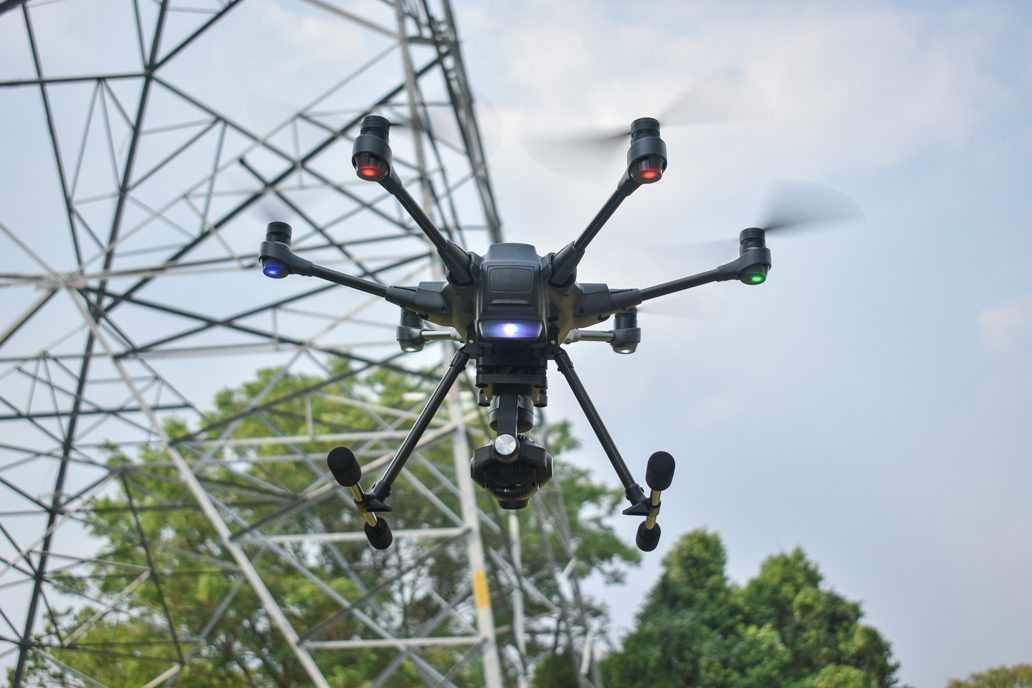 How can architects use drone surveys
Drone surveys can be extremely useful for many projects, but they can be a very a valuable tool for architects! Here are some of the ways they can be used:
Site planning – they can be used to create 3D models of your site, which can be used to accurately plan the layout of buildings and other structures. This can help you optimise space and generate designs which are compatible with the surrounding area.
Building design – drone surveys can be used to create 3D models of existing buildings to aid designing and planning renovations or extensions. This can help you understand the structure of a building and make design changes which are safe and effective.
Construction monitoring – drone surveys allow you to monitor the progress on construction projects, helping you to identify problems and make adjustments to the design as needed.
Maintenance and inspection – with drone surveys you can quickly inspect buildings and other structures for damage. This can help you identify any issues in a timely manner and effectively schedule repairs.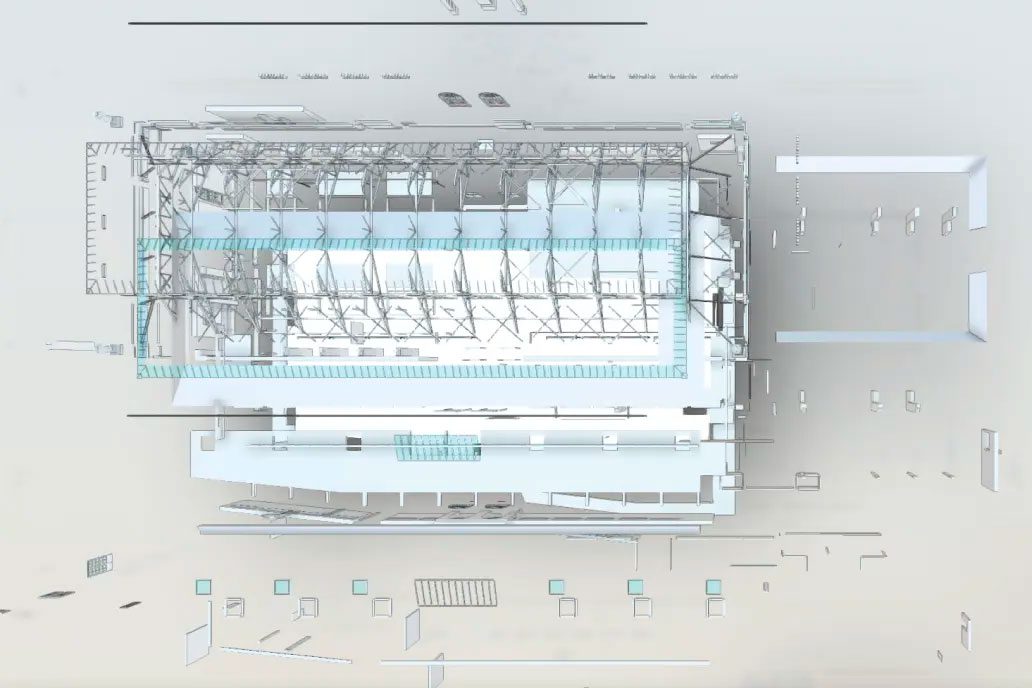 Top three reasons for architects to commission a drone survey
There are many different ways architects can benefit from a drone survey, but let's look at the top three:
One
With high-resolution imagery, video and accurate point cloud data, drone surveys produce a precise representation of your site, which can support you with the design process. This can help you to follow the Royal Institute of British Architects' (RIBA's) Plan of Works – a model which defines the key stages for the design and construction processes. The accurate data from a drone survey can inform RIBA Stages 1 – Preparation and Brief, 2 – Concept Design, 3 – Spatial Coordination and 4 – Technical Design, improving your overall design certainty.
Two
Dimensionally accurate photogrammetry and aerial LIDAR land and building surveys provide intelligence on existing layouts, designs, architectural features and construction. This information can reduce site visits and subsequently improve the efficiency of the design and construction process. Plus, this can help architects understand the site's characteristics – crucial for designing visually appealing structures which integrate seamlessly into the environment.
Three
Commissioning a drone survey can provide you with accurate digital twins, like a 3D Revit model of a building. This can help you gain invaluable insights into the existing status and condition of development areas, such as accurate recordings of heritage sites, which can help with renovation and redesign.
Get expert drone survey support from CADS
Here at CADS, our aerial drone survey team work alongside your architectural project team to bring you accurate and reliable data.
With over 35 years' experience, our expert team of surveyors have conducted efficient and effective surveys for a variety of clients in wide range of sectors.
As well as our drone survey service, we provide many other surveys for our clients, including traditional topographic surveys, laser surveys, GIS and asset mapping and more.
To find out more about how we can help you, get in touch today.
Get in touch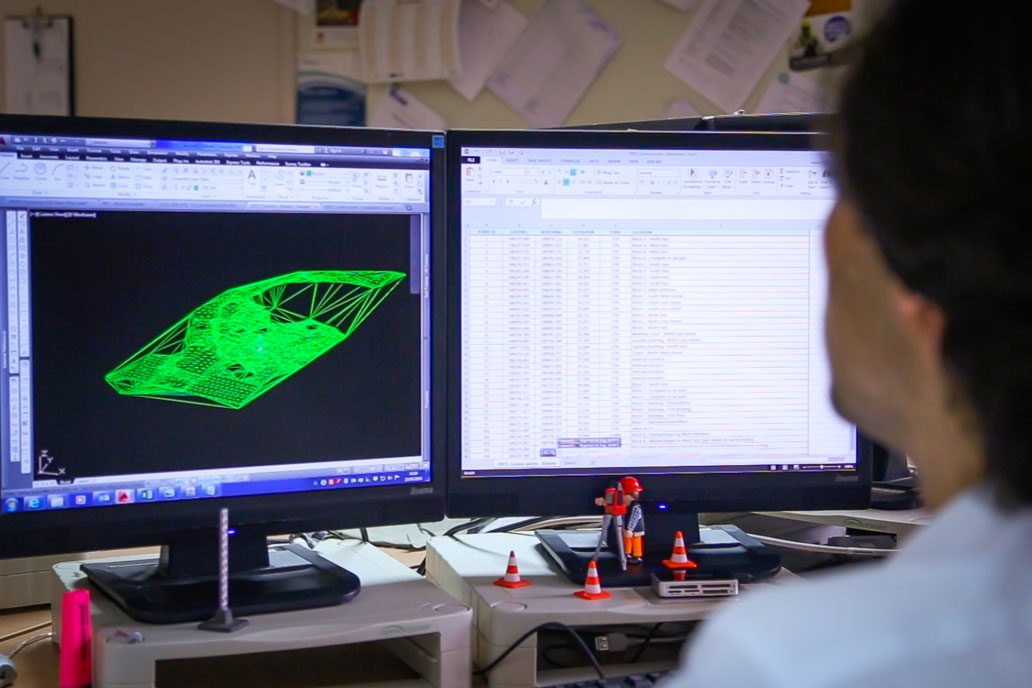 How can we help you?
Further information on CADS' drone surveys