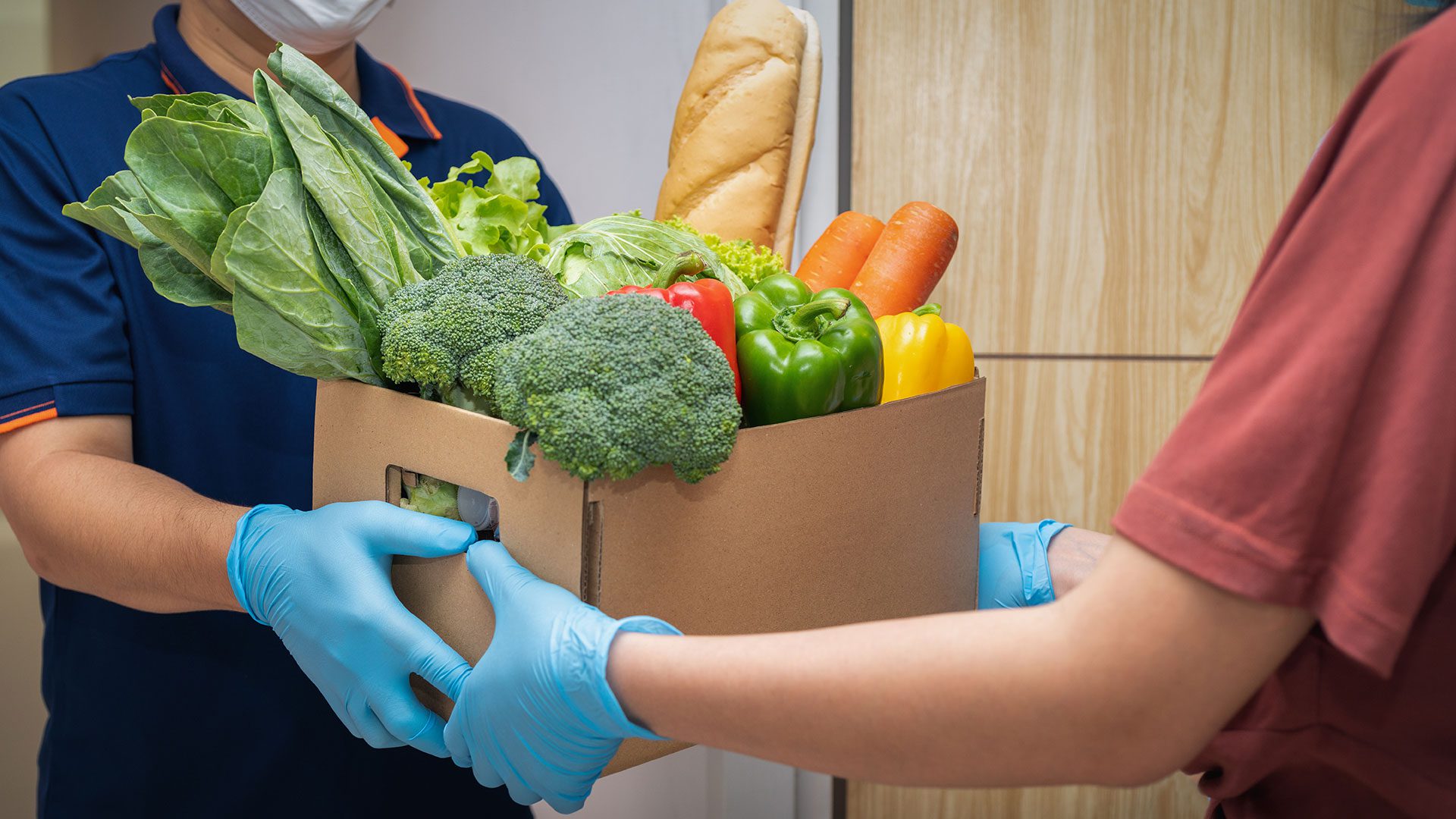 Consumers spent £11.7bn on take-home groceries in the four weeks to 27 December 2020. We take a look at how supermarkets are flexing their storage plans to deal with the change in COVID-influenced shopping habits.
This figure is up from the previous record of just under £11bn in November, according to analysts at Kantar, and Sainsbury's reported a 9.3% increase on last year's like-for-like sales during the Christmas period.
These increases have been attributed to the supermarkets supplying the food and drink we would normally consume in restaurants, pubs and bars throughout the festive season. In addition to the volume increase, shopping habits have also changed due to COVID, with a lot of grocery shopping moving online. Online shopping levels in June 2020 were 128% higher than in 2017, while those visiting physical stores were making fewer trips but spending on average 50% more.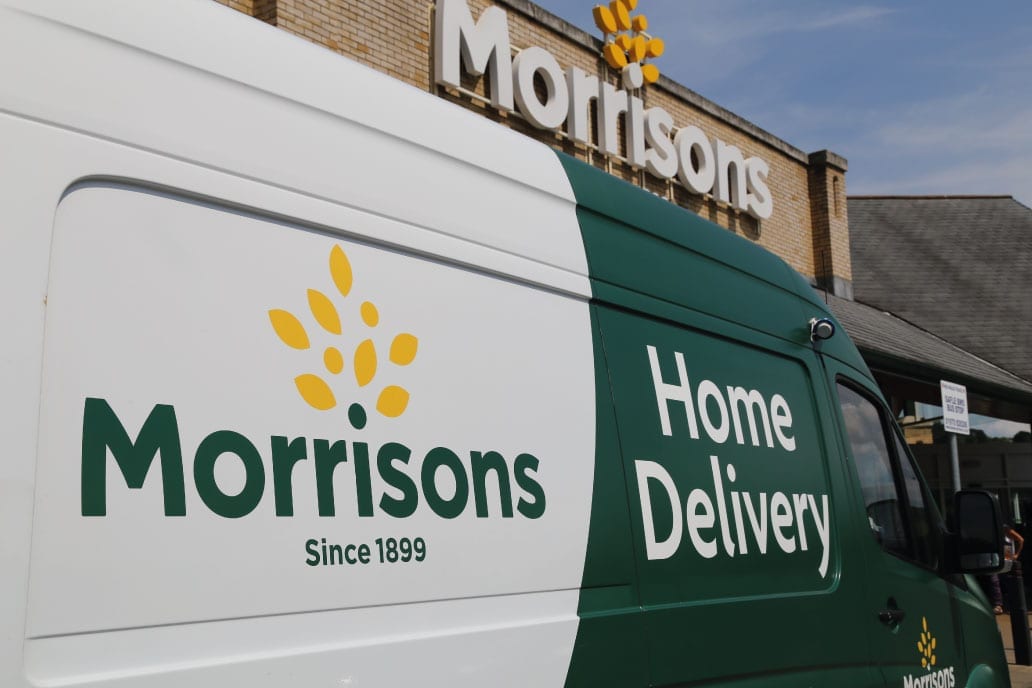 Scaling temporary storage onto valuable real estate
Providing the products to meet these increased demands has created a requirement for flexible localised storage. Fortunately, the car parks which would normally be full to capacity are currently underused with fewer people visiting stores. This means there is an easy localised opportunity to extend storage capacity temporarily using a flexible and cheaper alternative to fixed construction such as containers or marquees.
Food retailers regularly use temporary storage containers for ambient, chilled and frozen products within the service yard to support operations and stock holding at busy times by renting 10ft, 20ft and 40ft when needed. It is an unusual move to place them on car parks, and plans need to be drawn up to address Health and Safety considerations as well as security. However these containers are more affordable and faster to construct than a permanent building and can be moved once the demand falls, reducing lost investment in an immovable building.
However these car parks are expensive and valuable real estate, which when empty are costing retailers money without contributing value. They are also too valuable to be used as warehousing in the long term, but whether the temporary warehousing becomes more permanent or the car parks return to their normal use will depend on whether the temporary change in shopping habits becomes more permanent.
Discover StoreSpace®
Plan, manage & optimise the performance of your stores with our intuitive AutoCAD-based retail space planning software.
Gain the insight many leading retailers are already enjoying!
Tell me more about StoreSpace®
Localised distribution
In addition to scaling localised warehouse capacity, stores have needed to increase their online delivery capacity. The physical vehicles can be seen in greater numbers in the grocery car parks, while in store the fulfilment teams have been scaled to pick and pack the stock off the shelves.
Such an inefficient process with multiple stock handling occasions, is a solution for short term extremes. This process can be improved through evaluating possible in-store interventions to reduce distances travelled, or perhaps more drastic dark store solutions will be needed.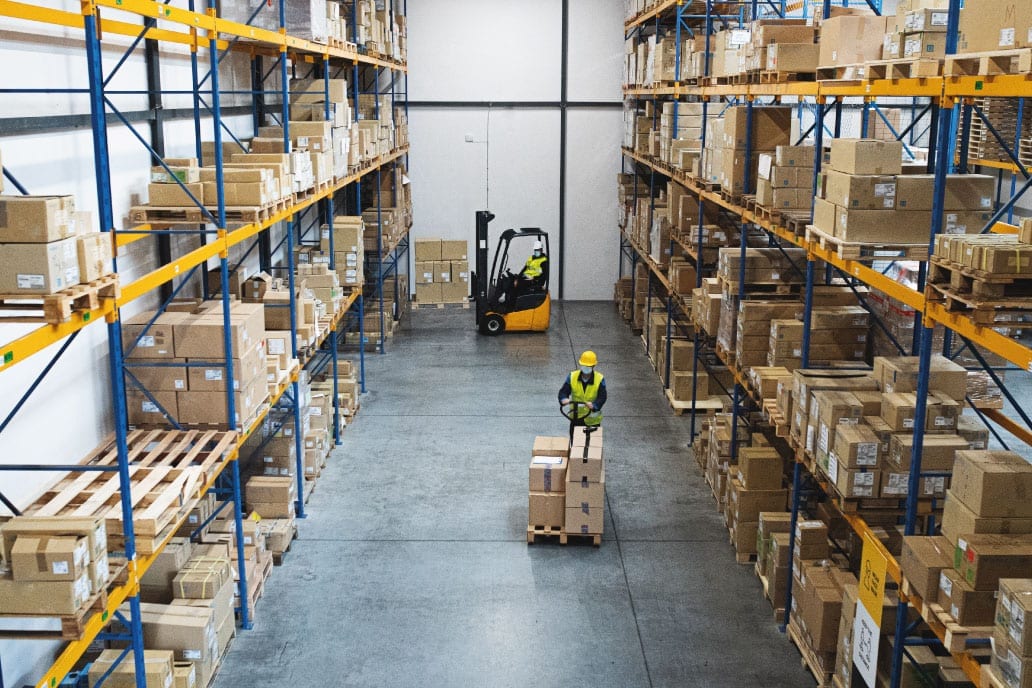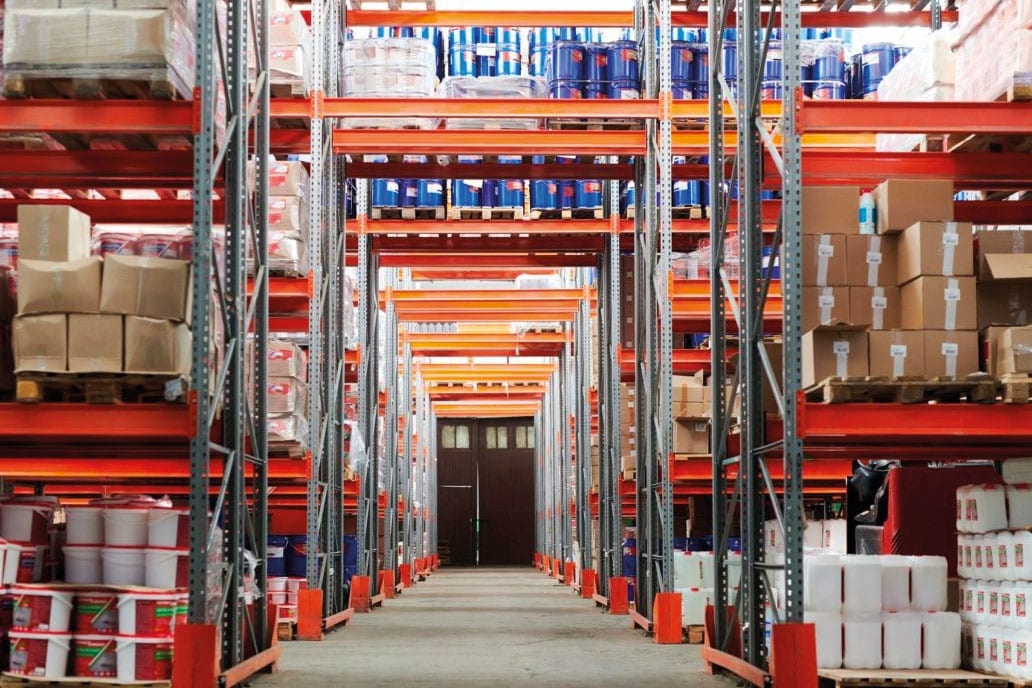 Dark stores facilitating online demand, freeing capacity in physical retail
Some retailers are already using dark stores to provide additional warehousing capacity to deal with the change in shopping habits. Although these are not new. They started gaining traction in Europe and the UK in the early 2000s with the likes of Tesco, before growing popular in the US with Target and Walmart.
Different countries use different definitions for dark stores. For example, in France, dark stores run similarly to click and collect but in the UK, they are only used to ship directly to the customer. In the US, Target and Walmart are optimising pre-existing space for warehousing, such as unused mall space or empty units on the High Street to create a more efficient delivery system.
The space can also be optimised for its purpose – order picking and packing processing, holding stock that meets customer demand in volume and choice. It also avoids the double handling of stock that occurs if a physical store fulfils the online demand. In addition if the dark store is responsible for online fulfilment, physical stores can remain stocked for walk-in customers.
The last 10 months has seen retailers responding quickly to the changing habits with temporary solutions. It will be interesting to see which of these are retained as the vaccine is rolled out and hopefully we move onto the new normal in retail.
How can we help you?
Make the most of your retail space with our comprehensive range of services