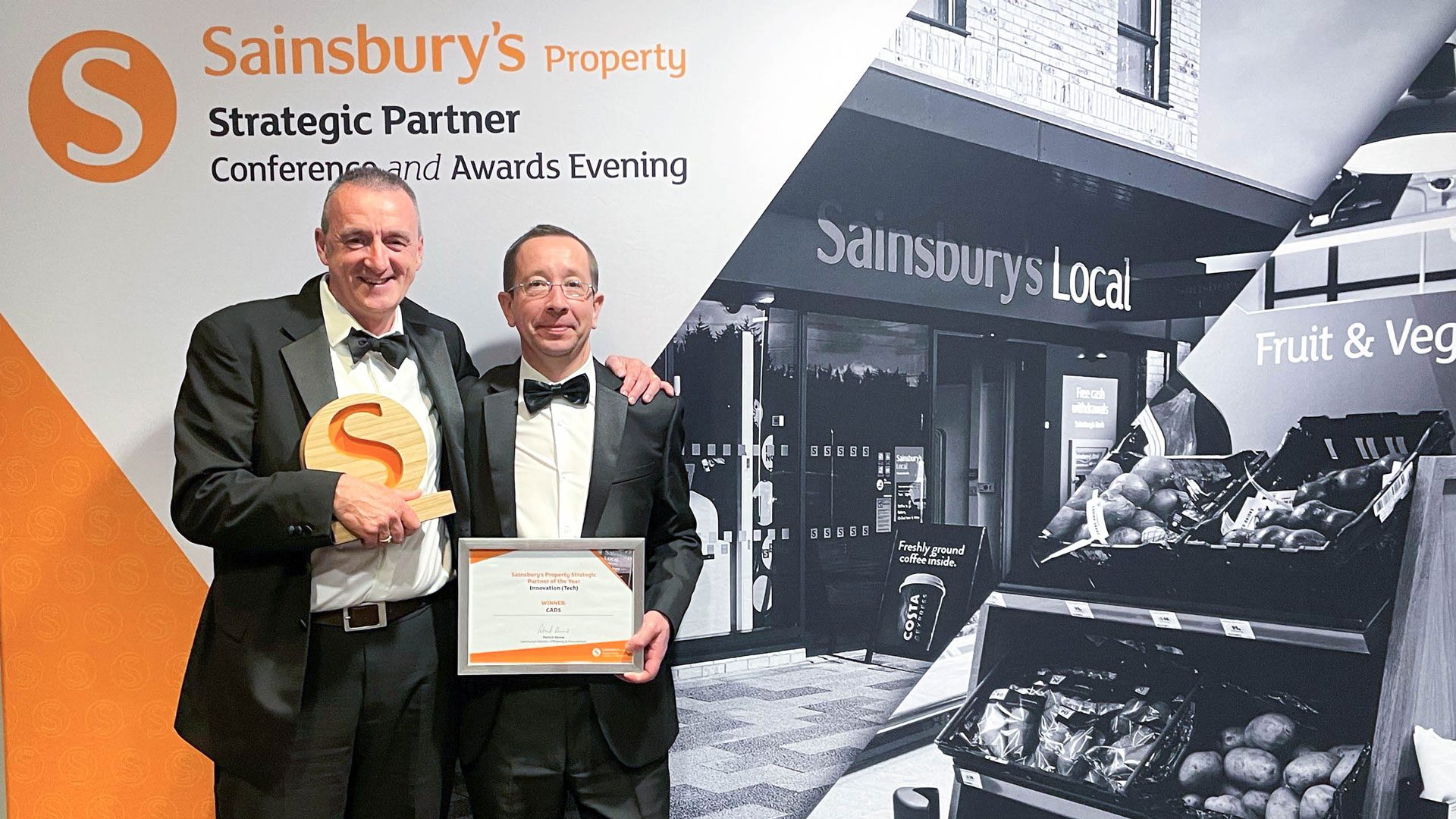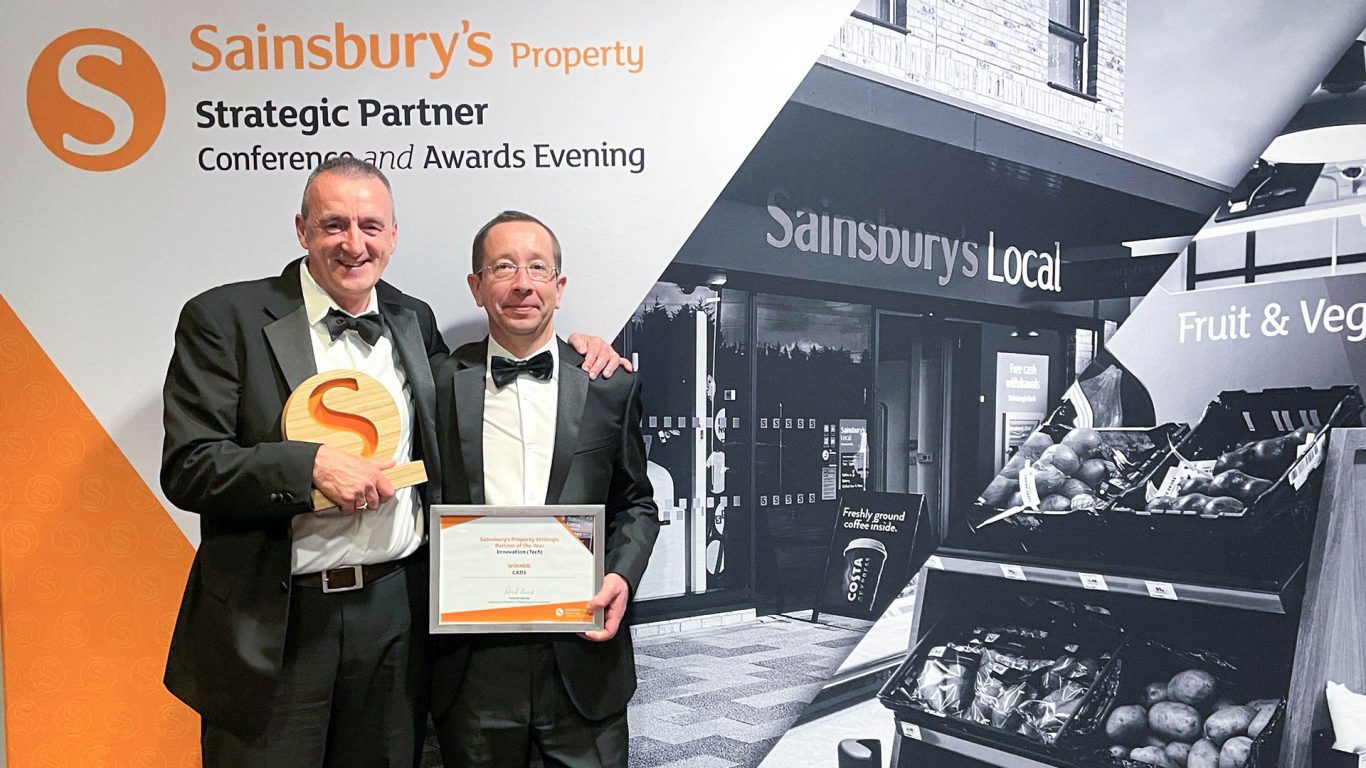 Great news for CADS' Macro space planning software StoreSpace®
Great News from the Sainsbury's Strategic Partner Conference and Award Evening on Thursday 5th May where CADS won the Partner of the Year – Innovation – with StoreSpace®.
A win for the whole of CADS
In reading the announcement, the quality of the data, reporting and time-saving measures which StoreSpace® has delivered were highlighted by Sainsbury's.
Retail Specialist and CADS' Director, Guy Moates:
This reflects a win for the whole of CADS comprising the StoreSpace® development and implementation team, as well as for the Retail Planning team for populating the data within the system.
CADS' Head of Retail Pete Humm and Director Guy Moates accepted the award from Sainsbury's in front of a packed audience of over 200 suppliers and Sainsbury's Property staff on behalf of the whole of CADS.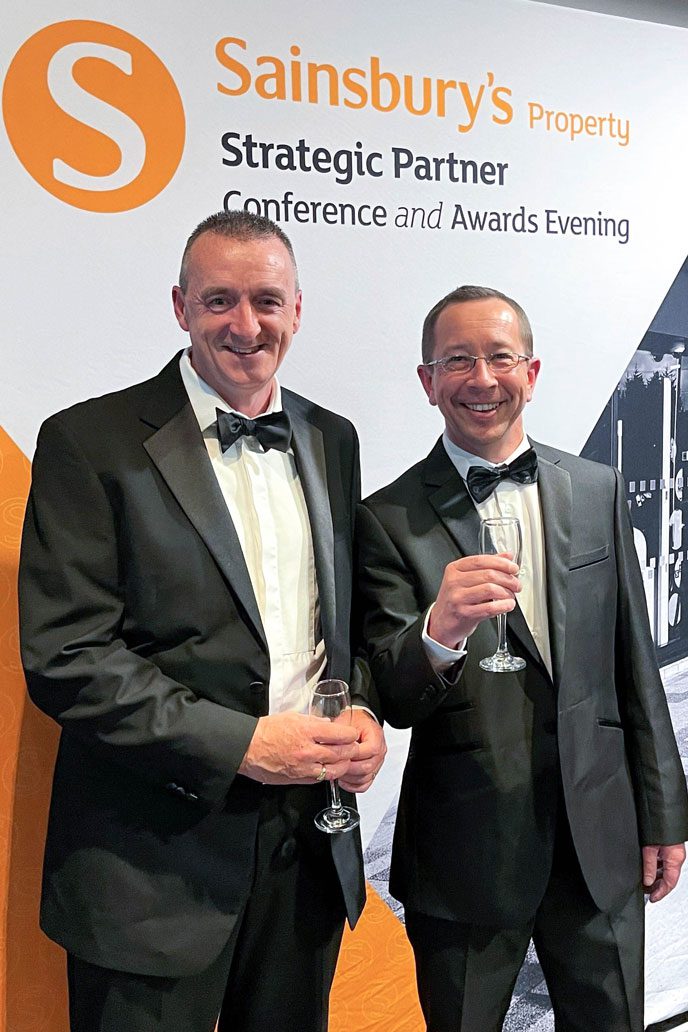 What are the benefits of StoreSpace® Planner?
StoreSpace® Planner is a licensing option for StoreSpace® that extends the software's floor planning capability with inbuilt AutoCAD functionality.
Read insight
All

Insights