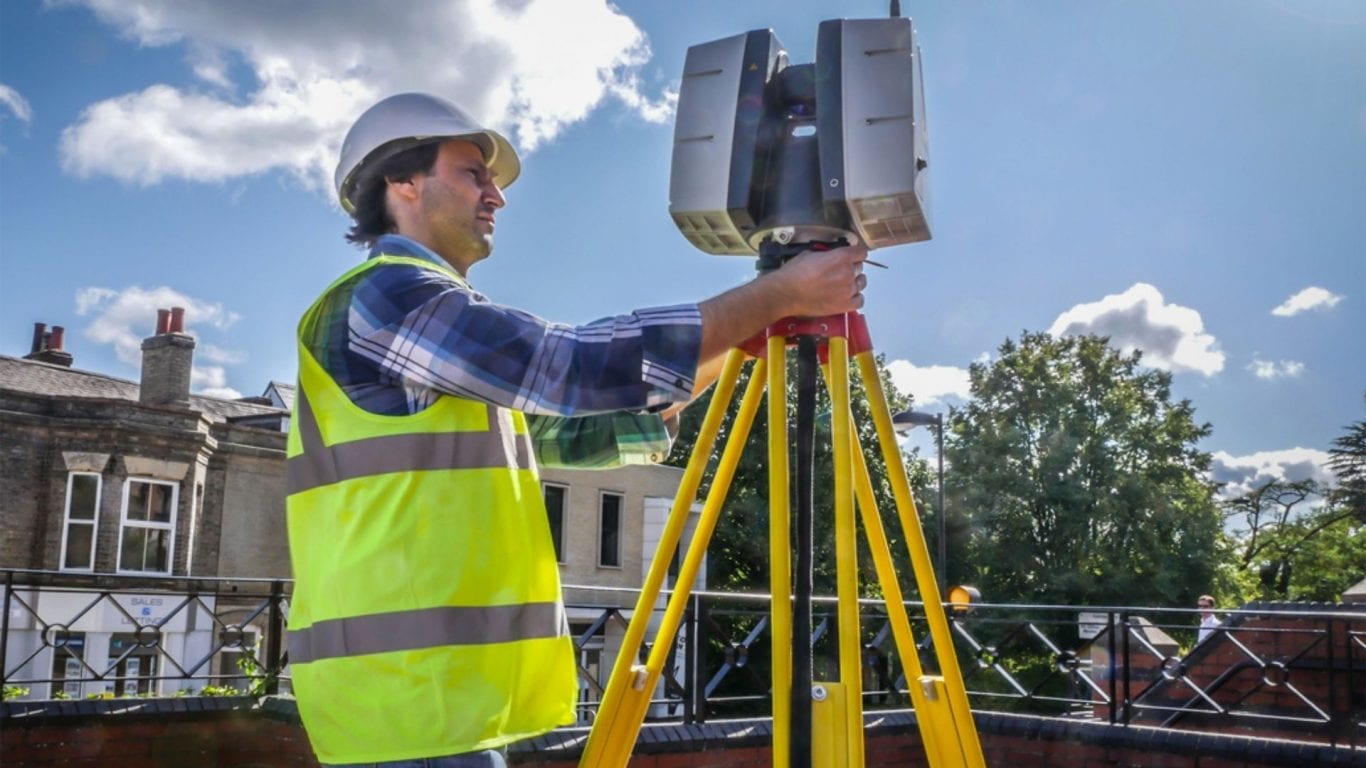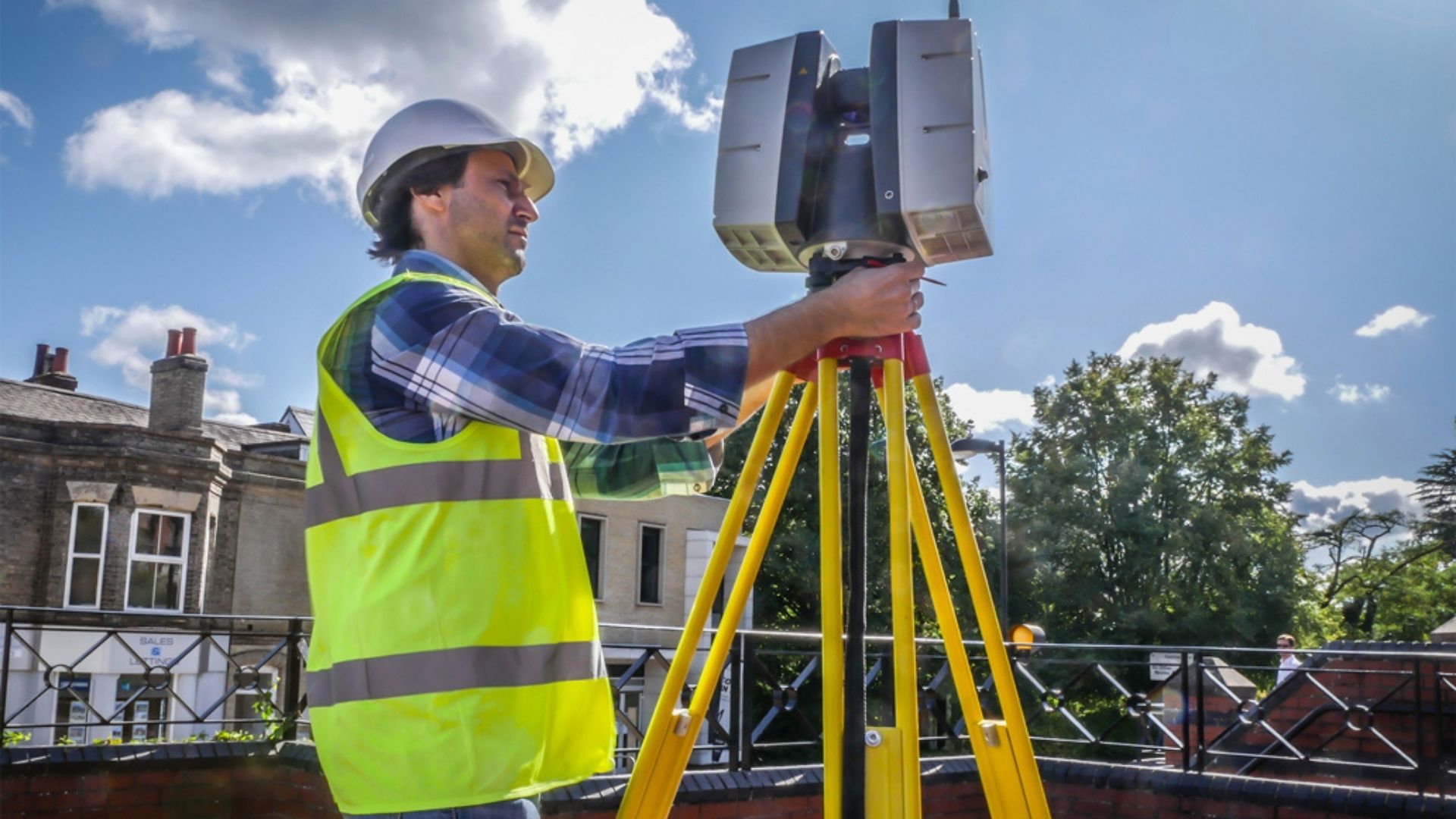 "Don't you just download the Revit Model from the laser scanner?"
In conversation with an experienced and respected Architect last week regarding a survey specification, I was unsurprised by the question "Don't you just download the Revit Model from the laser scanner?" as this is a common misconception we face when discussing the use of disruptive digital surveying technologies with clients.
Critical surveying experience & knowledge
Although the principles of surveying are deep-rooted within the profession, technological advancements have gained significant momentum since laser scanning was first introduced to construction over 25 years ago. And as Artificial Intelligence enters the arena, the surveyor's experience and knowledge is more critical now than ever in interpreting and sense checking the vast amounts of data that reality capture now produces.
Disruptive digital technology requires traditional surveying expertise
While traditional measurement methods have been digitised, a surveyor's knowledge of structures and construction and their accurate interpretation of the site data is critical in achieving highly accurate 3D information that can be trusted. To do this, surveyors have had to evolve new post-production skillsets to prepare measured site information from a digital workflow. This article intends to explore this issue in more detail.
Collaboration requires new working practices
Procuring surveys can be a highly fragmented process with professional team members commissioning each survey independently of each other. For example, a visual conditional survey required by Building Surveyors being procured independently of the dimensional survey used by Architects and Engineers.
However, collaborative working among design and construction professionals is creating a need to rethink how information is collected and presented. This construction industry technology transformation requires new working practices, and the boundaries of 'who does what' are blurred, particularly where the output of one survey could be invaluable to inform another if the requirement is understood at the outset.
Discover CADS' laser surveys
Accurate 3D laser and point cloud surveys help you avoid unnecessary delays and costs.
Get the data you need for your project – in the right format, at the right level of detail.
Laser Surveys
New tools and digital formats require post production expertise
We use the term 'multi-media' to describe the array of collection methods and digital formats available. This includes mobile phones, video, laser scanners and drones that capture asset data in a variety of media formats from photogrammetry, photomosaic, textural mesh models, video, LIDAR and point cloud each suiting specific needs of individual disciplines.
The surveyor, however, must now be conversant with these different technologies to select the correct tool for gathering the site data to meet a survey scope of requirements. This creates a complex planning and delivery workflow which places considerable emphasis on the preparation of the data in meaningful datasets through the post-production process. Therefore, while technology may decrease the time required on-site to collect the data, preparing the information for delivery is considerably more complex and can be time-consuming.
Investing in data quality to create value and cost savings
For clients wanting faster cheaper access to data, technology is often expected to be the solution, however, this tends to be a false economy. The value is in the technology delivering more accurate, better quality information that can be shared with those that require it. Creating a single source of truth, the same reliable data, from which all professionals can work simultaneously is where the value is created, and cost savings can be realised.
It is in this complex multiple client, multiple capture, multiple data source, multiple format, and multiple deliverable environments that the post-production process can deliver the accurate, detailed and reliable the site information that critically enables the professionals to collaborate and successfully deliver the project.
Project success is defined in the survey specification
The message is clear. When framing the project scope and defining a schedule of requirements precision is required in detailing the survey specification. Every digital project is complex and requires a bespoke solution and therefore the surveyor needs a clear understanding of how the client(s) wants to use the data. Only then can the data workflows be mapped so that the appropriate methodology, technology and method of publication can be selected and advised.
Ensuring individual elements of a project can be accurately connected geospatially, possibly in multiple digital formats, requires a meticulous approach and may combine multiple surveying techniques including control networks, GNSS, LIDAR, etc. to deliver the required results.
It should be remembered that accuracy is a Surveyor's raison d'être, and that the introduction of technology has not replaced them, but instead adds to the complexity in achieving the accuracy which enables others to do their jobs quickly and efficiently.
Cloud working speeds project collaboration
Managing data is an issue in surveying with file sizes that are prohibitively large and unwieldy. Point cloud datafile sizes has been widely discussed but adding hi-resolution photographic data, textural meshes, material finishes, etc. can slow the process to a snail's pace.
This has stimulated interest in moving beyond cloud-storage to collaborative cloud-working using tools such as Autodesk's BIM 360, where each member of the project team can access a single data source, improving collaboration and enhancing coordination. As the widespread adoption of BIM plays out this will be how we work, and the survey data will be the source of all future decision making.
Make the survey integral to the design process
In summary, surveyors no longer capture a single moment in time. They are integral to the design process, ensuring the accuracy of the initial data, providing as-built verification information during the construction phase and recording alterations undertaken throughout the entire lifecycle of the built asset. Updating the information in real-time allows critical decisions to be made based on the most up to date information.
Providing the information required by a wide range of professionals, in multiple formats and ensuring it is collated and coordinated in a way that enables the efficient working of those who follow.
As surveyors, we will continue to be at the vanguard of the digital revolution and our work will be integral in the transformation of the industry and how it functions.
How can we help you?
Discover our collaborative approach to defining & delivering your survey requirements.