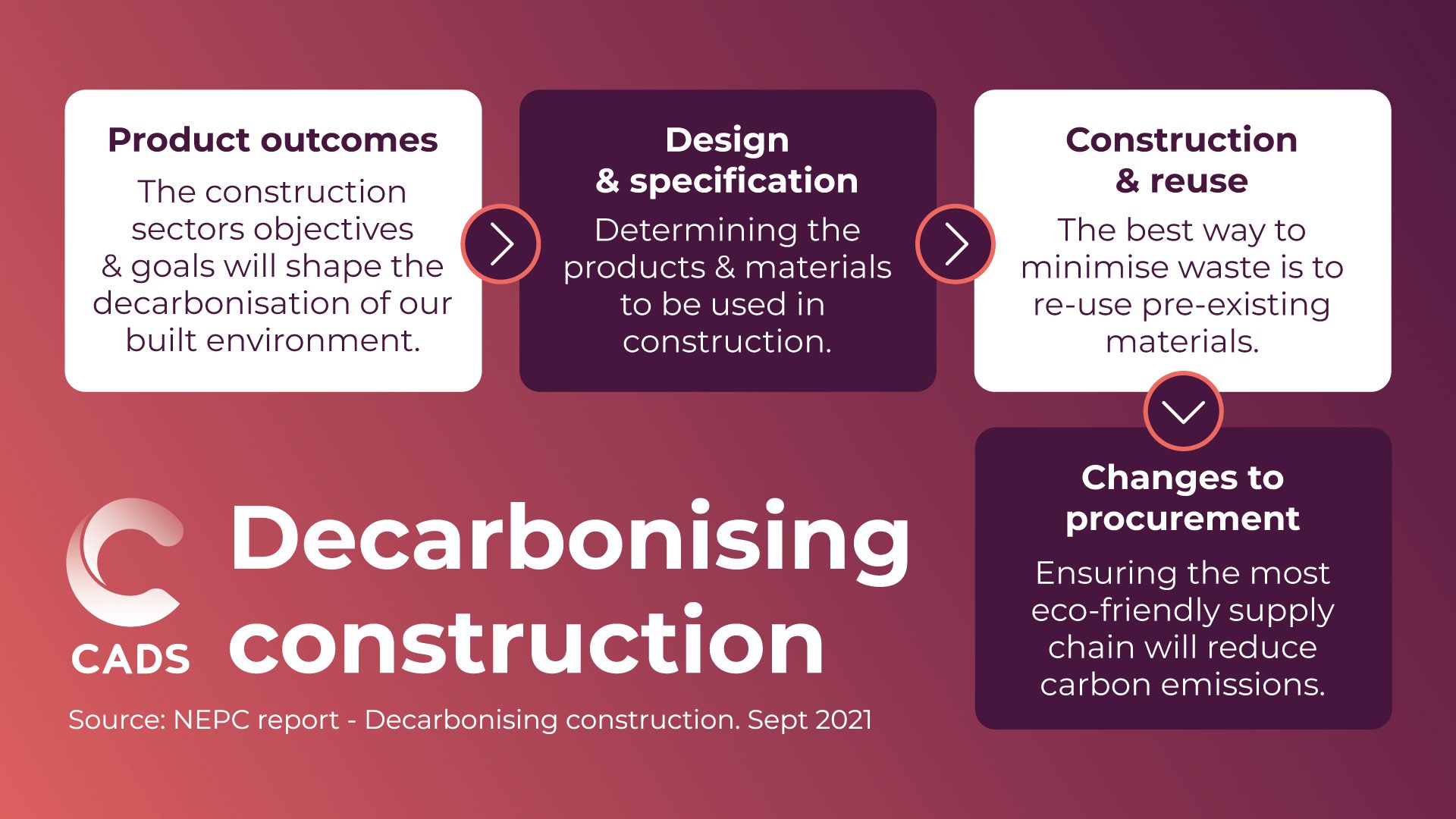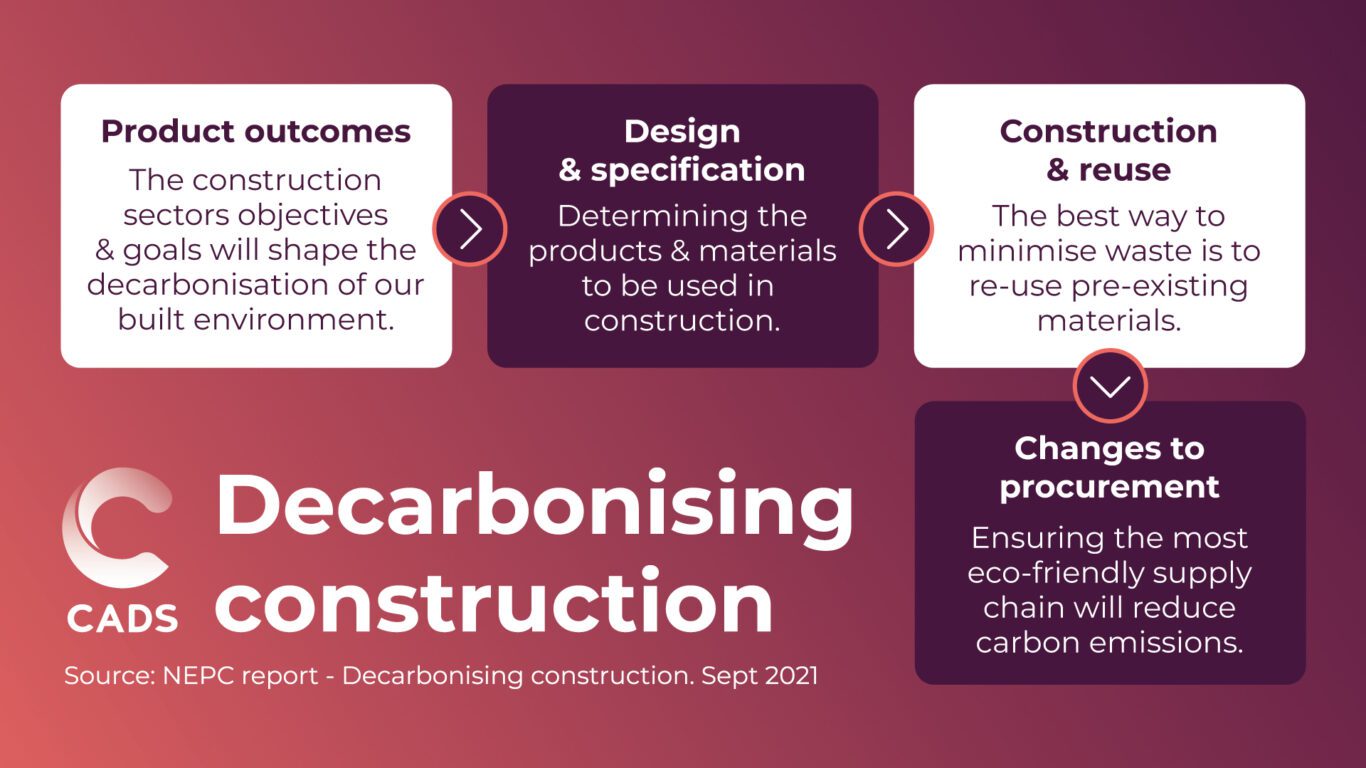 Decarbonising construction: building a new net-zero
The National Engineering Policy Centre, led by the Royal Academy of Engineering, has published a report that states 'a new way of thinking' is required in the construction industry to meet the Governments Carbon Neutral strategy.
Decarbonising construction: building a new net-zero recommends that this must involve re-using existing buildings and recycling materials. Thereby reducing the impact of "embodied emissions", the CO2 emitted when buildings and materials are originally made.
Architects' Journal managing editor, Will Hurst, has said the government needs to change VAT rules if the construction industry is going to decarbonise successfully. Currently, the VAT on refurbishing and repairing a building is 20% whereas there is no VAT for new builds. This makes it cheaper to demolish and rebuild rather than refurbish and maintain.
Sometimes the different VAT level is the deciding factor in deciding if a building is destroyed or refurbished, according to Alex Green, from the British Property Federation.
Related reading
Listed building survey of Art Deco grade II Daimler HQ
Approached by the new owner of this iconic 1931 Art Deco classic in Camden, CADS responded quickly delivering an accurate measured listed building survey to facilitate the internal redesign.
Read case study
Architect's Journal Retrofit campaign
The industry report follows the 2019 Architects' Journal RetroFirst campaign calling for Government incentives to encourage developers to re-furbish rather than build new, in turn stimulating the circular economy as the UK construction industry produces over 35% of the country's total emissions.
According to the Department for the Environment, Food and Rural Affairs (Defra), of the 200 million tonnes of waste generated in Britain annually, 63 per cent is construction debris.
Refurbishing buildings requires accurate 3D models
The Royal Institute of Chartered Surveyors (RICS) has estimated that 35% of the lifecycle carbon from a typical office development is emitted before the building is even opened and the figure for residential premises was 51%.
This is where BIM-ready surveys and accurate 3D models of existing buildings will prove essential. Prepared from non-intrusive and intrusive survey data these models will provide the insight that Architects and Engineers require to meet the challenges of re-purposing old building stock to a new energy-efficient purpose. The new digital technologies are the perfect solution to help the industry meet these challenges.
UK must take the lead on decarbonising construction
The Environmental Audit Committee (EAC) has suggested that planning guidance should create a bias toward refurbishment if the UK is to be a "world leader in tackling climate change".
If The Chartered Institution of Building Services Engineers' Dr Julie Godefroy is right, the government will establish targets for the construction industry to move swiftly towards zero carbon, including embodied emissions, and if this is the case then as an industry we had better get ready and fast.
How can we help you?
Discover our collaborative approach to defining & delivering your survey requirements.