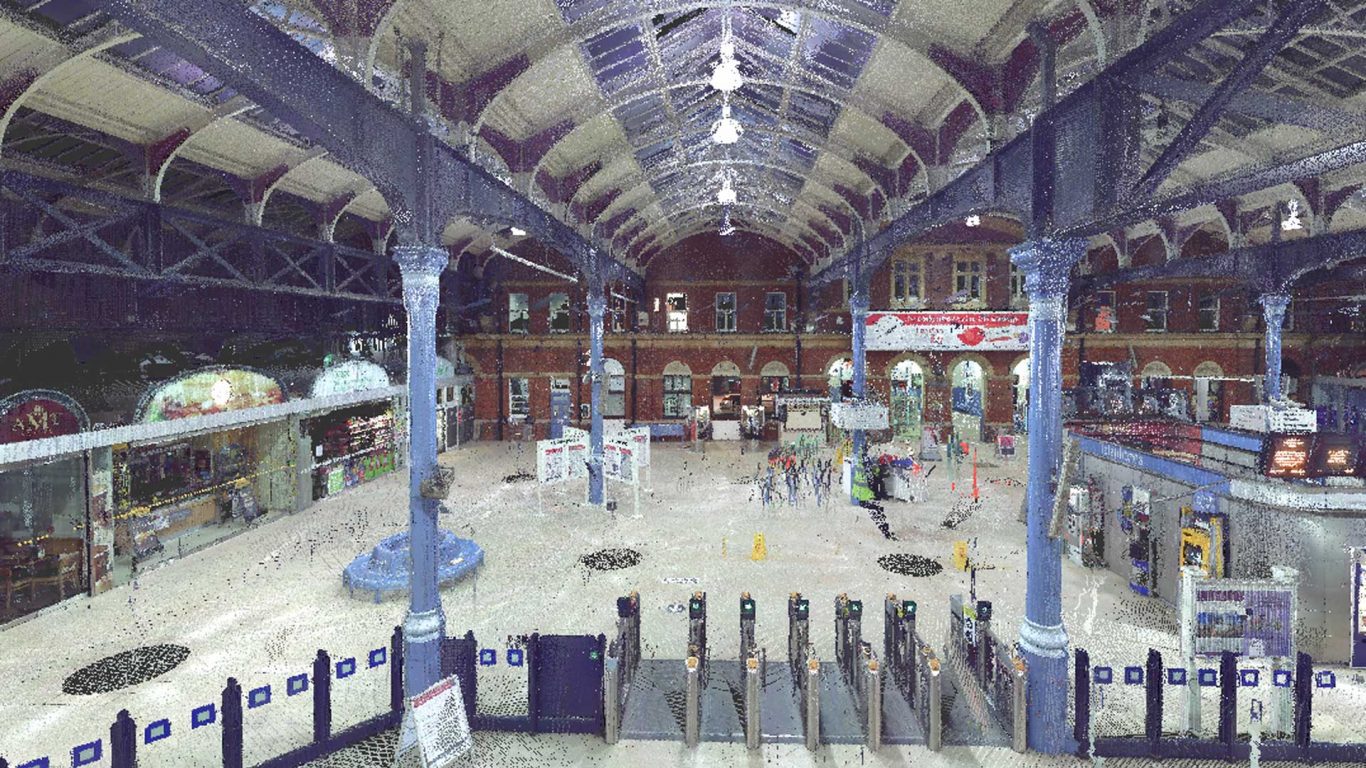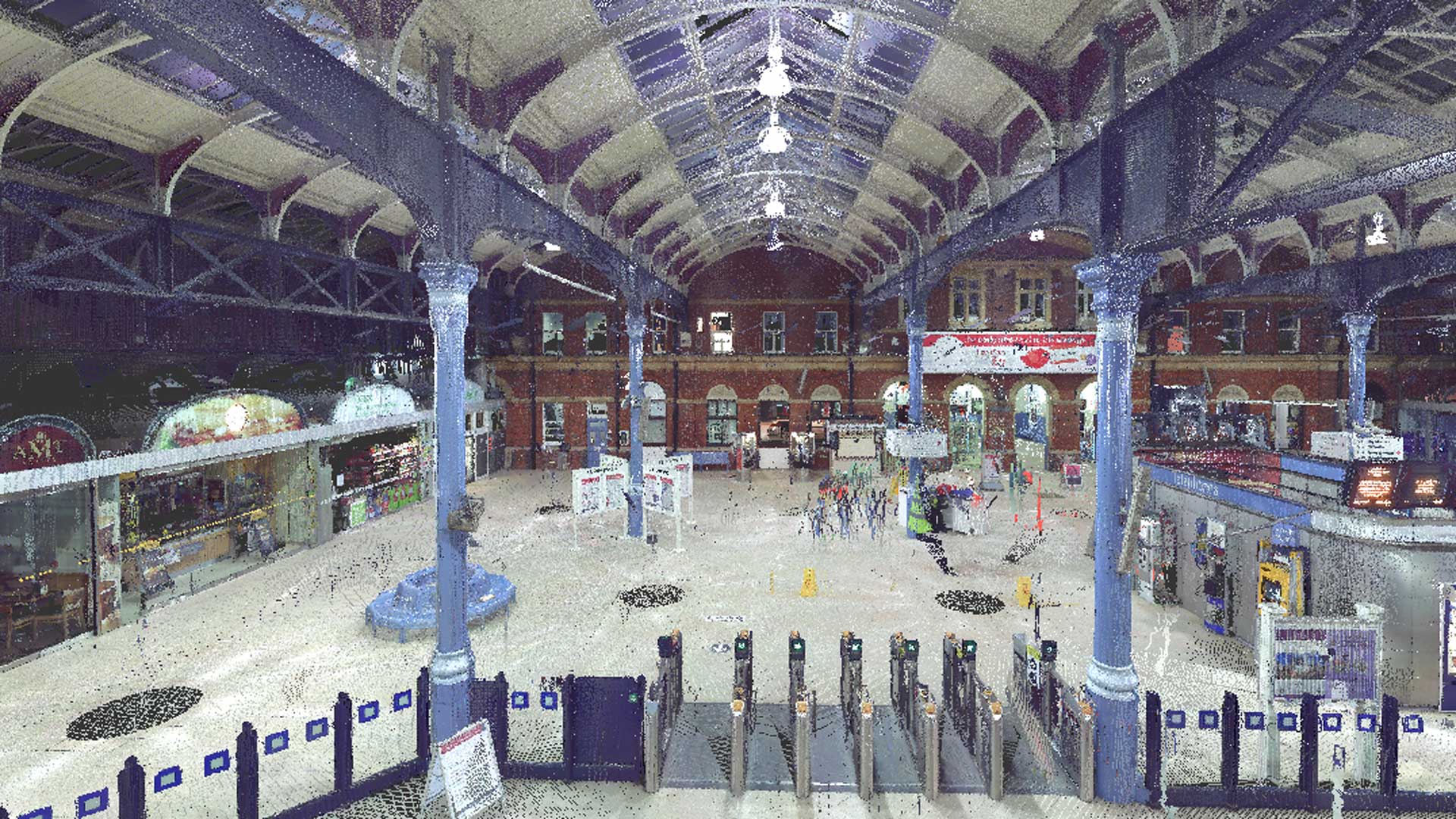 What is a point cloud survey?
A point cloud survey involves the use of a highly accurate 3D laser scanner to collect point cloud data of an existing building or site and is one of the most versatile and useful survey solutions available. By commissioning a point cloud survey, there are a number of benefits and uses for architects, project teams, building contractors and estate managers alike.
Creating a higher level of detail than a traditional survey, it delivers a precise three-dimensional data model of the physical environment. Named a point cloud, the 'point' refers to thousands of physical coordinates captured within the space being scanned and 'cloud' refers to them being brought together in one physical data file.
2D plans and Revit® models from point cloud data
Once the site is scanned, a registered point cloud file can be sent directly to the user so the survey data can be used without delay.
It can be viewed by architects, project teams, building contractors and estate managers, allowing them to visualise the details of their project.
Often, this point cloud data is used to create further deliverables, including 2D plans, sections and elevations or 3D Revit® models of the building or site.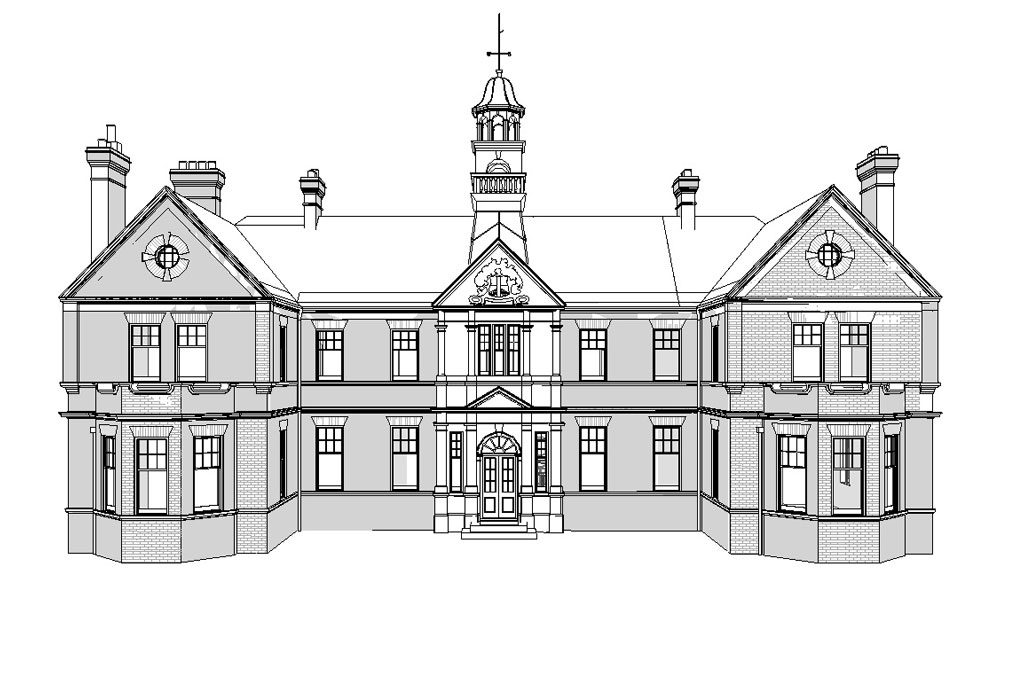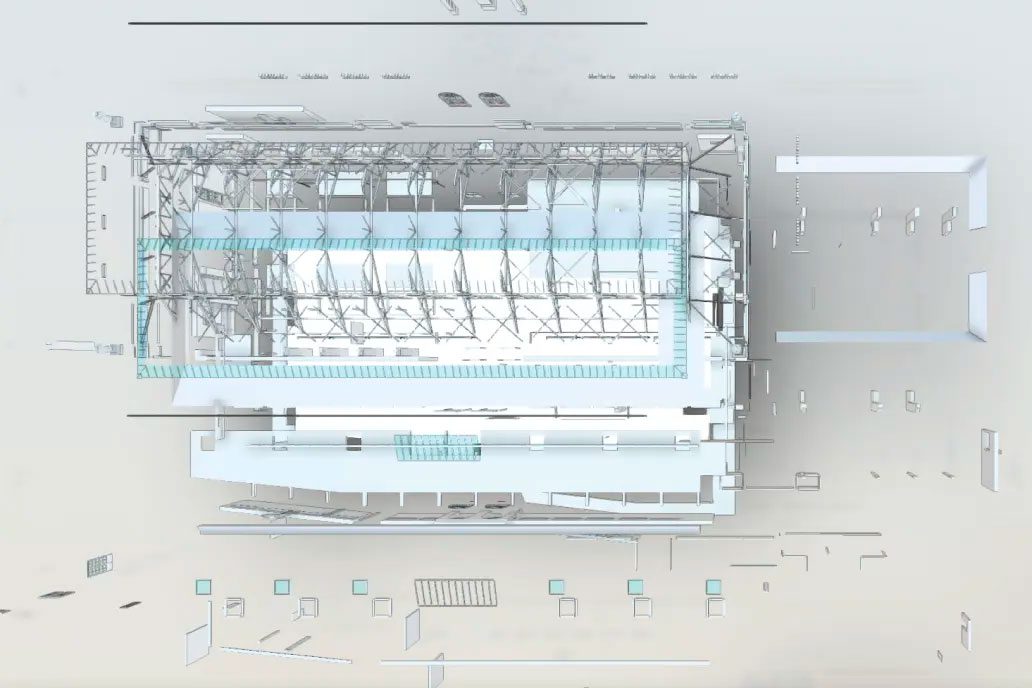 What is a point cloud survey used for?
The main uses of a point cloud survey include:
Visualisation of internal and external details of a building, which can be viewed from any perspective or angle, including eye-level and top-down
Understanding the architectural detail of a building , including the ability to virtually walk around a site
Functionality to measure and check dimensions
Discover CADS' laser surveys
Accurate 3D laser and point cloud surveys help you avoid unnecessary delays and costs.
Get the data you need for your project – in the right format, at the right level of detail.
Laser surveys
How can a point cloud survey add value?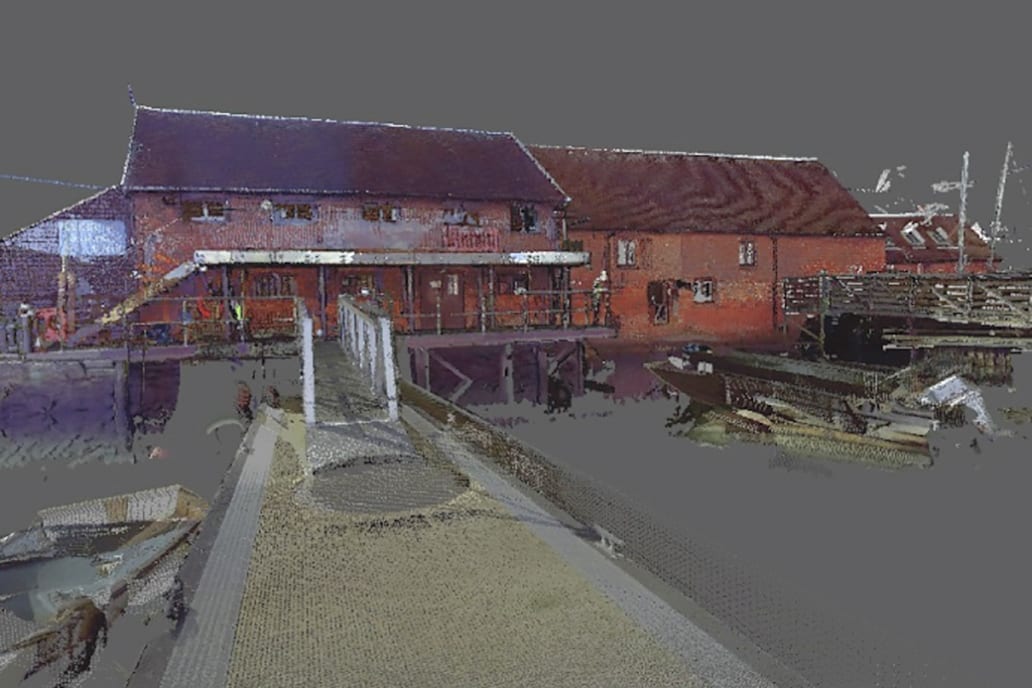 Seven benefits of a point cloud survey
Whether it's delivered as the registered point cloud file, a 2D plan, a Matterport model or a full BIM-ready Revit® model, a point cloud survey has many uses. Here at CADS, we've identified seven main benefits:
1. Taking measurements
As a point cloud survey provides users with a precise virtual version of their project – complete with accurate dimensions – it is often commissioned to allow project teams to quickly and effectively take measurements.
Even when surveying complex structures, point cloud data enables precise measurements to be captured, leading to confidence that decisions are made based on accurate and up-to-date data.
2. Facilitating design
The data collected from a point cloud survey helps architects with the design process. The point cloud data files enable users to instantly visualise the building or site as it stands, providing more depth and detail than a conventional marked-up plan. This is vital for informing and supporting the design process as existing structures and details can be taken into account. Also, the point cloud data files can be used to create interactive 3D models which can often form the foundation of any design model.
3. Effective collaboration
Often, point cloud surveys are used to help with the collaborative process of project delivery.
Construction projects involve many teams, including designers, engineers, estate managers and building contractors. With the digital outputs from a point cloud survey, all those involved can work from a singular source of accurate data.
This facilitates effective communication, leading to a more collaborative – and more successful –project delivery.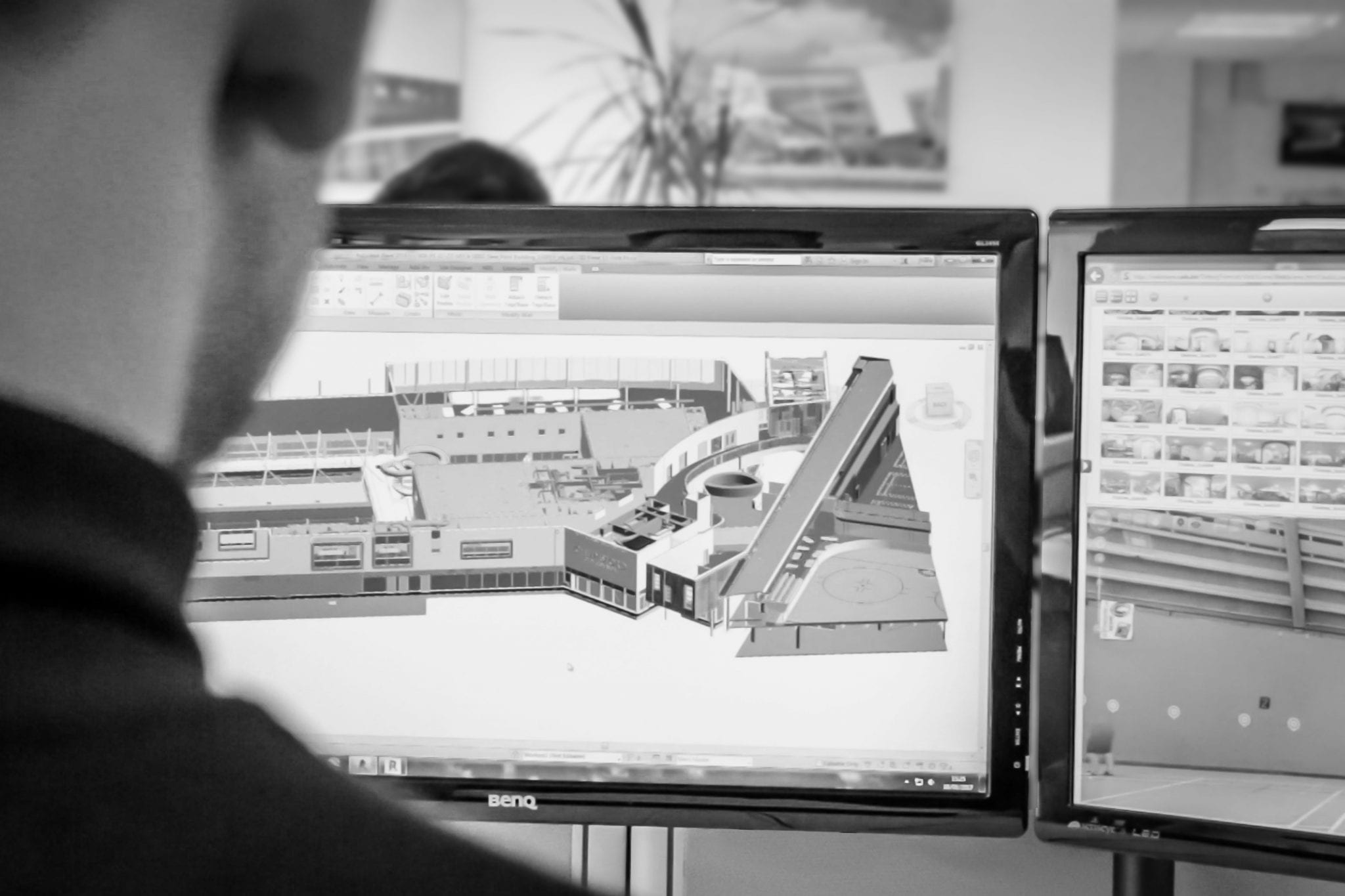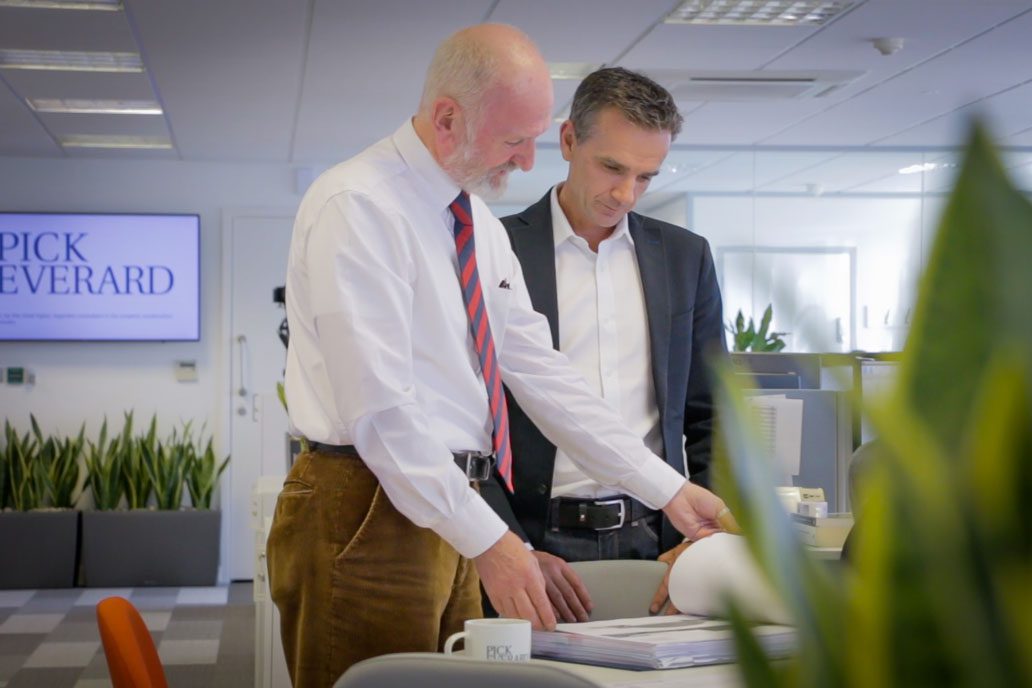 4. Reducing site visits
As the construction industry continues to work on limiting its impact on the environment, we've experienced more and more point cloud surveys commissioned to reduce the need for site visits.
Point cloud surveys can be accessed virtually by all those who need to view them. As a point cloud survey enables site visualisations and other functions like taking measurements, the number of site visits – and subsequent carbon emissions – are reduced.
Plus, they can assist with off-site fabrication of components and structures which further reduces the need for site visits. And ultimately helping design teams to deliver projects on time and on budget.
5. Record keeping
A point cloud survey can be commissioned for use as an asset record for reference, particularly by estate managers and landlords.
As a point cloud file and its subsequent deliverables can be used to virtually verify the details of what's on site, it is ideal for keeping a record of the state of a location at any point in time.
6. Asset tagging
Increasingly, we are seeing facilities managers using point cloud surveys for asset tagging for MEP (mechanical, electrical and plumbing) purposes. The data from a point cloud survey enables them to keep an accurate record of where MEP systems and other related equipment are located, helping make the management of buildings and the maintenance process simpler.
7. Clash detection
Point cloud surveys are also increasingly used for clash detection analysis. The 'snapshot' of the building or site helps identify potential conflicts over space between the existing structure and the new design, such as highlighting where newly detailed MEP pipework is trying to pass through an existing steel beam. This enables issues to be redesigned 'on paper' removing the issue and subsequent delay on site, saving a huge amount of time and therefore money.
A versatile option
To conclude, point cloud surveys are an adaptable and incredibly useful survey solution for many types of construction project. With a plethora of uses, they can help projects – and the teams working on them – in many ways.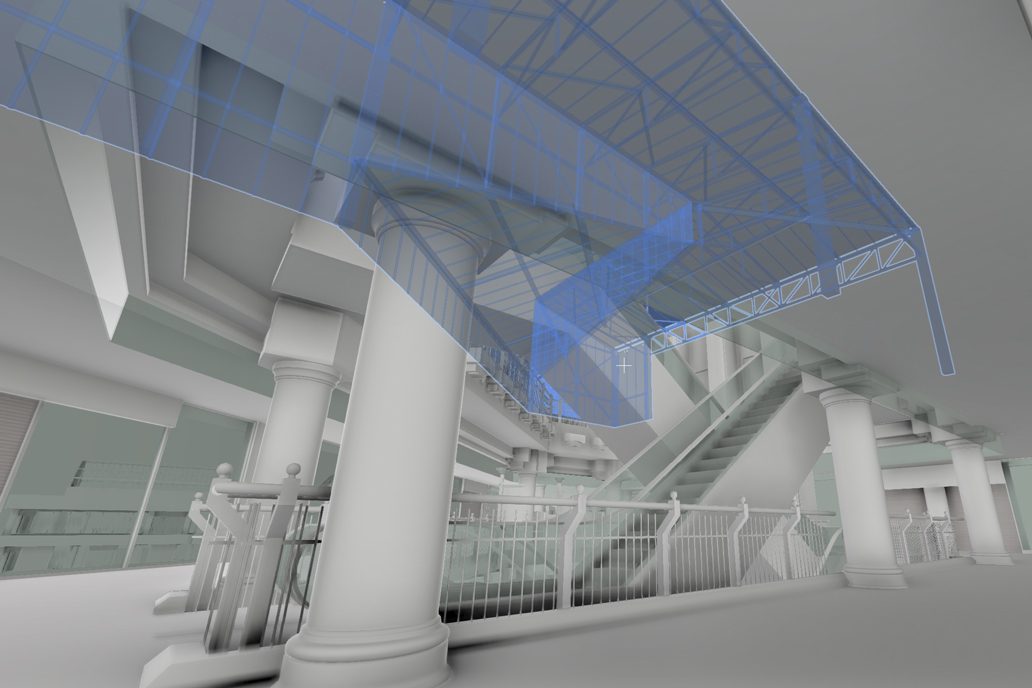 Get accurate data with point cloud surveys from CADS
Here at CADS, we deliver accurate and reliable point cloud survey data for clients across the UK and Europe.
Using the latest technology, our experienced surveyors will work with you to understand the full scale of your project and provide expert advice throughout the process.
As well as our 3D laser surveying services, we deliver topographical surveys, measured building surveys, drone land surveys and more.
To find out more about our 3D laser scanning services and other offerings, get in touch today.
Get in touch