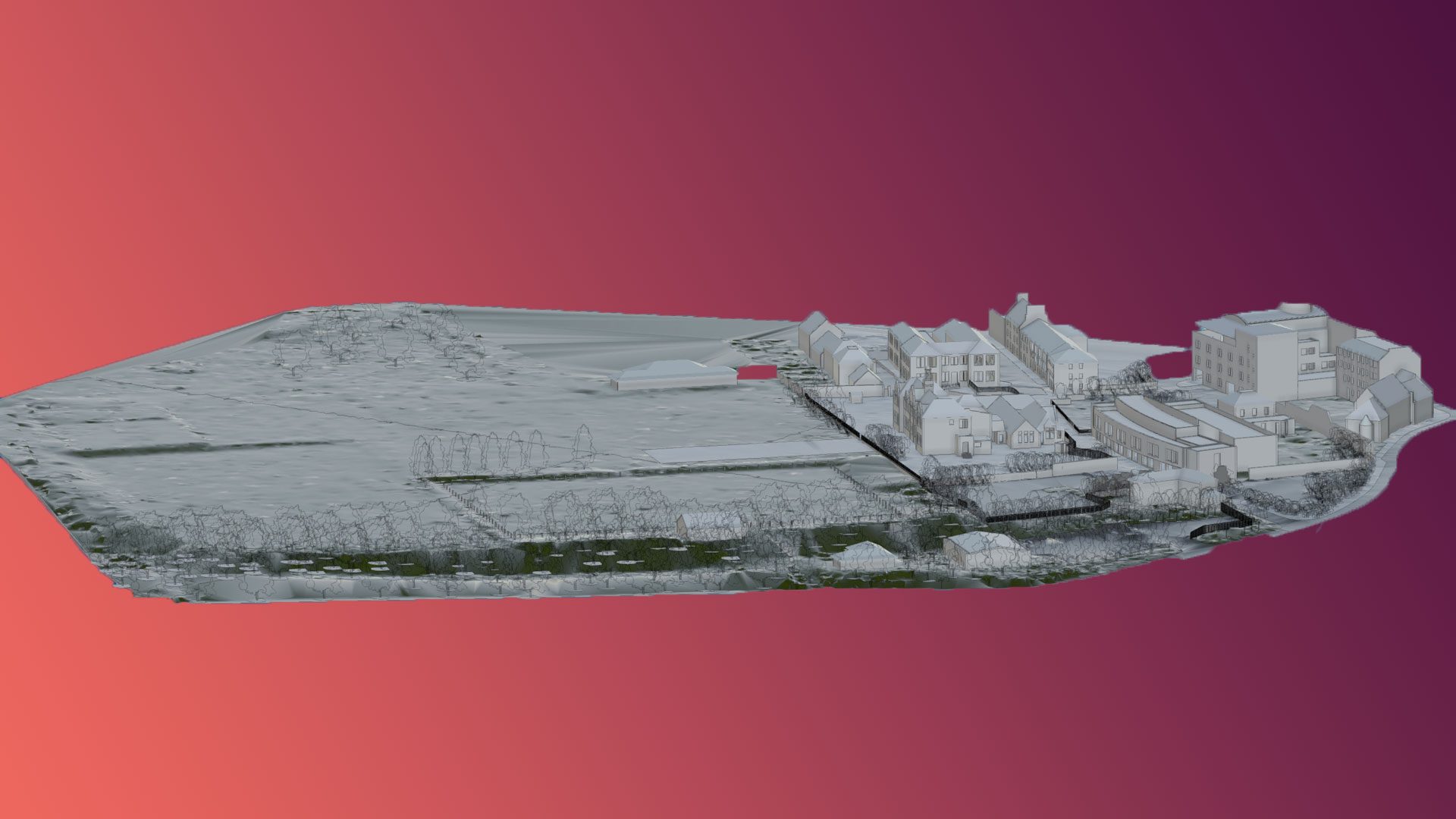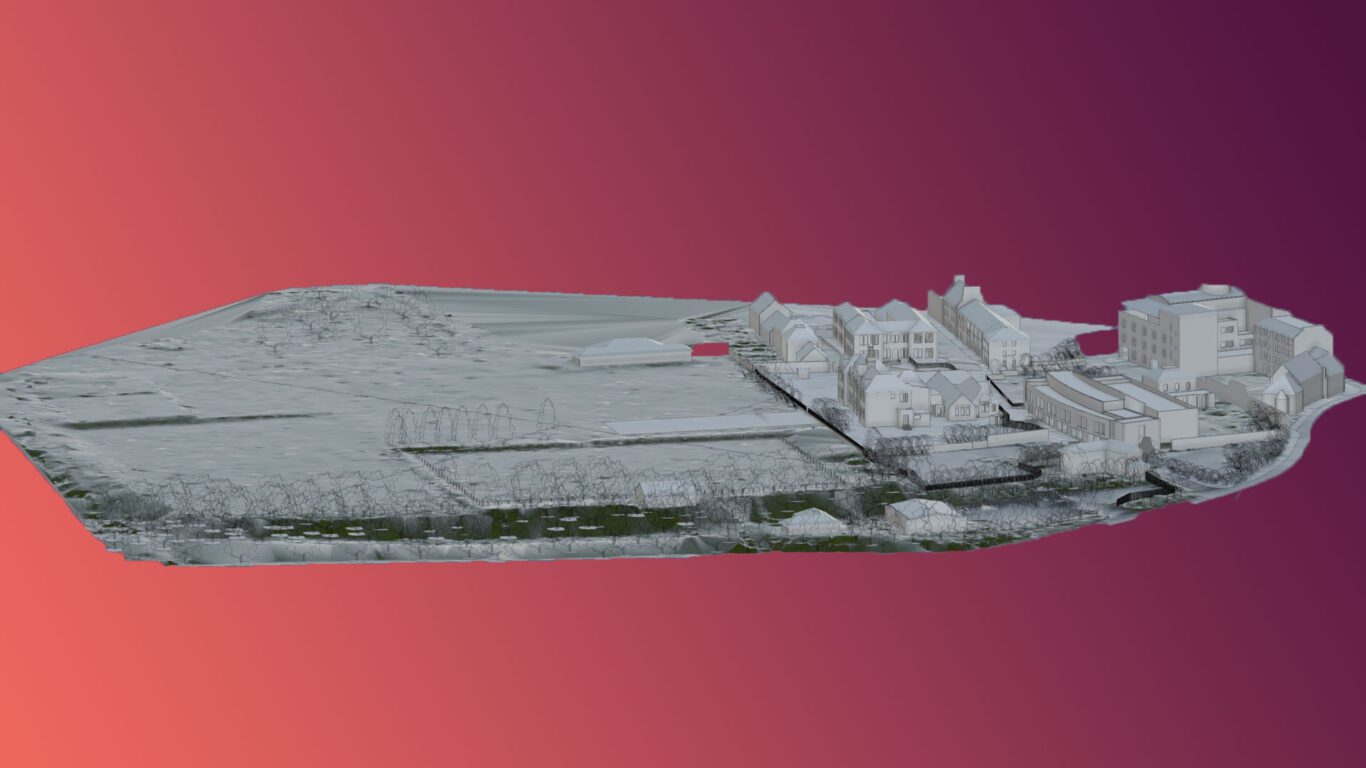 Drone surveys - An efficient method of data collection
As part of a project team, you're likely to be involved in all aspects of a building design project.
From facilitating the flow of information between different stakeholders to ensuring the project is delivered within the set time and budget – a project team plays a crucial role.
Drone surveys offer many benefits which allow the project team to quickly and efficiently gather valuable information about a construction site – a vital step in all stages of a building design project.
Drone land surveys
What is a drone survey?
Drones – or unmanned aerial vehicles (UAVs) – capture dimensionally accurate point cloud data to provide a unique perspective of a project, making them a powerful tool in the mapping and surveying industry.
Using a LiDAR (light detection and ranging) scanner and mounted sensors, they take aerial photographs of land and buildings to create a true digital representation of a physical space.
Suitable for a variety of projects, a drone survey quickly and easily obtains accurate data of both accessible and inaccessible areas without causing too much disruption – and it's cost effective too!
From the data, a wide range of 2D and 3D deliverables, such as 2D topographic drawings and 3D Revit Terrain Models (RTMs), can be created, which makes drone surveys a valuable asset for project teams.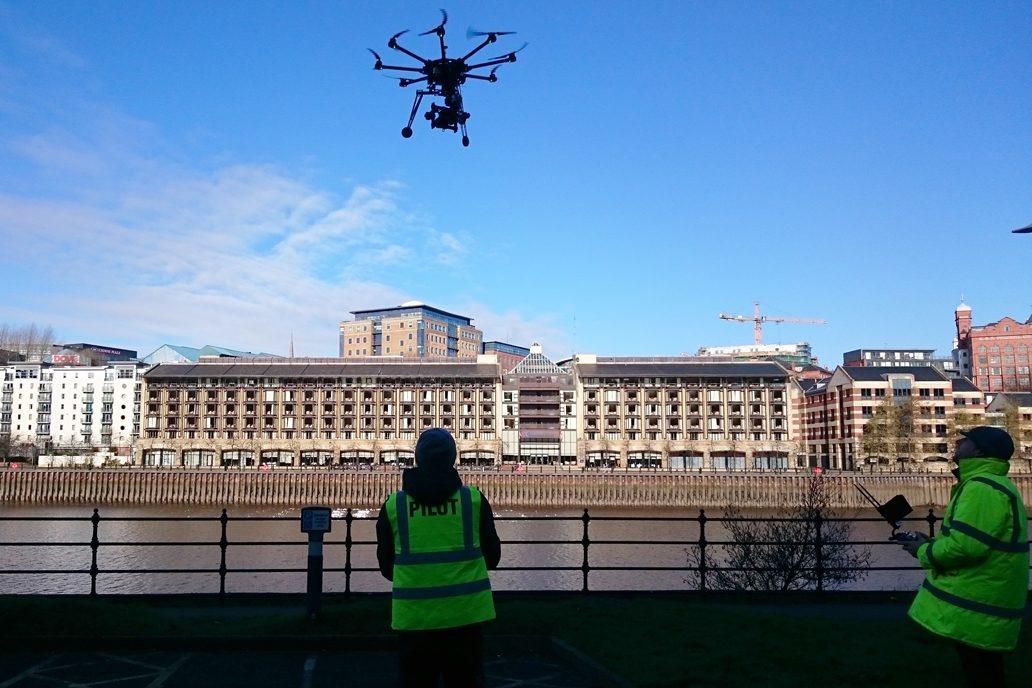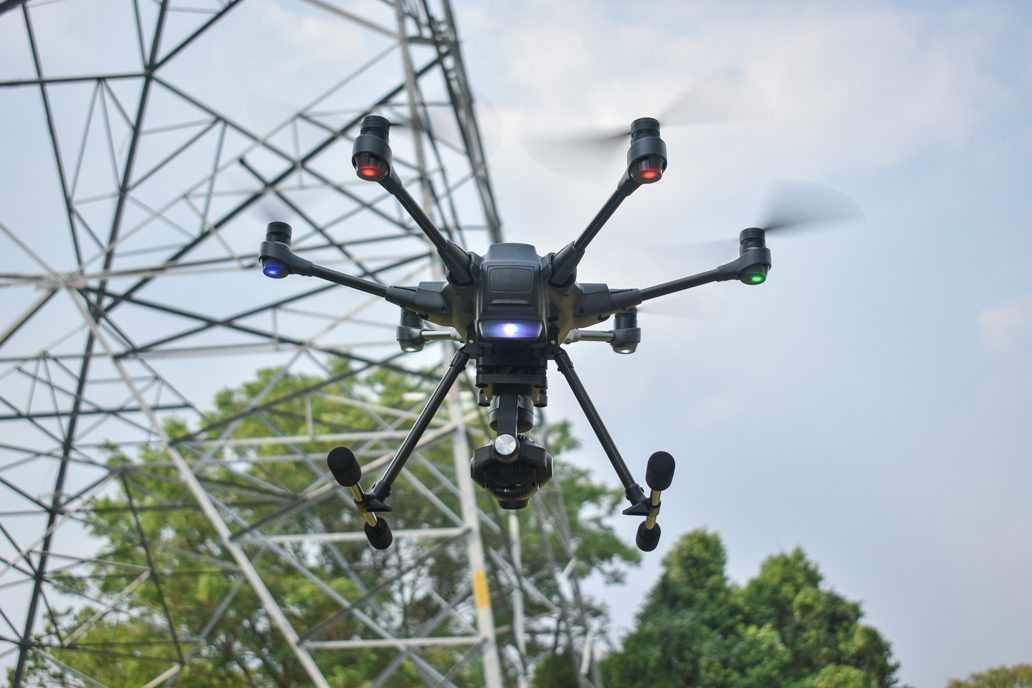 What can project teams use drone surveys for?
A very versatile surveying solution, project teams may commission a drone survey for:
Obtaining accurate site information to support the design process
Delivering detailed 2D topographic drawings and 3D Revit Terrain Models
Enhancing on-site safety
Streamlining the workflow to adhere to tight deadlines
Identifying potential project risks and cost over-run disruptions
Sharing survey data with subcontractors and third parties
Top three reasons for project teams to commission a drone survey
One – Improves design certainty
Most building projects follow the Royal Institute of British Architects' (RIBA's) Plan of Works – a model with defined stages for the design and construction process.
Commissioning a drone survey helps to inform RIBA Stage 1 – Preparation and Briefing, Stage 2 – Concept Design, Stage 3 – Spatial Coordination and Stage 4 – Technical Design.
Drone surveys tend to be commissioned at Stage 0 or Stage 1 and are therefore vital to making strategic decisions, evaluating risks and budget and outlining the scope and scale of the project.
Plus, the survey data which is captured at Stages 0 and 1 will aid the concept design stage, paving the way for project teams to move their design through the remaining stages to completion.
So, if a project is following RIBA's Plan of Works, a drone survey at the start of the process is vital for the design process and beyond.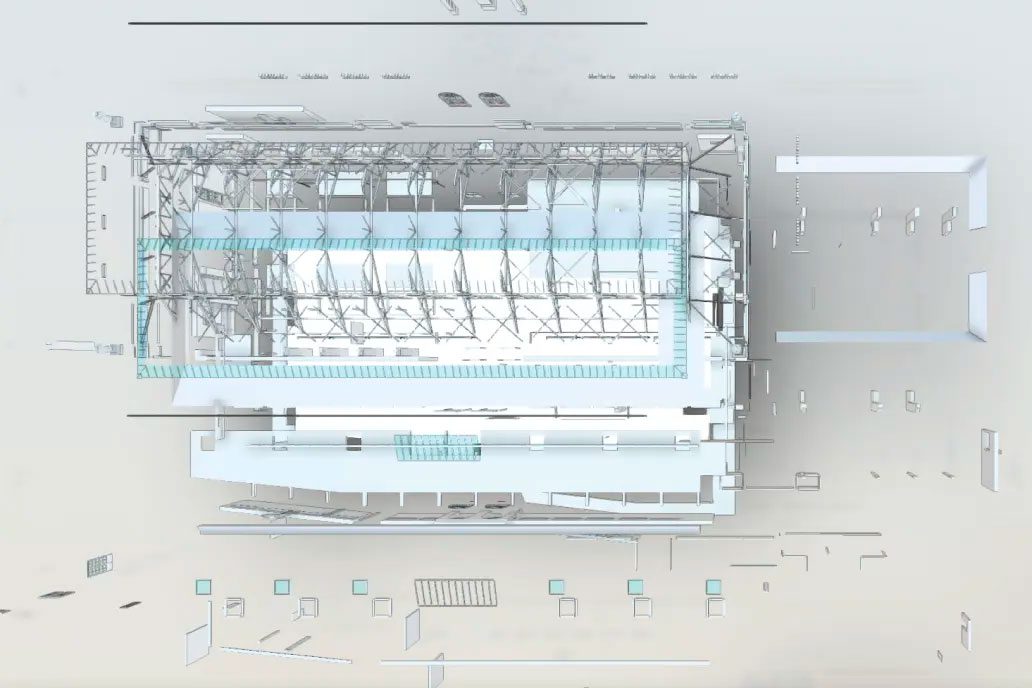 Two – Accurate and reliable information
Drone surveys enable highly accurate mapping and measurement of civil construction sites.
They produce reliable information from scan through to BIM and 3D Revit modelling, which helps to:
Improve team collaboration
Improve workflow
Reduce design time
Reduce co-ordination errors
Keeping to a set time and budget is critical as a project team, making the quick, accurate and reliable data delivered by drone surveys so beneficial!
Three – Efficient data collection
Using a drone for a land survey is a quick and easy way to obtain data.
As drones are equipped with various sensors, such as thermal cameras or LiDAR, they can capture a significant amount of aerial data in a short amount of time.
This speedy data capture means drone surveys can be completed within a few hours, even on larger sites.
This efficiency allows you to gather comprehensive information about your construction site quickly, providing early access to reliable project insights.
How can CADS help with your drone survey requirements?
Backed by over 35 years' experience, we're a leading supplier of surveying services across the UK and internationally.
Here at CADS, our aerial drone survey team work alongside your construction project team to bring you accurate and reliable data.
So, if you're part of a project team and looking for a drone survey – or another survey from our extensive offering – get in touch today!
Get in touch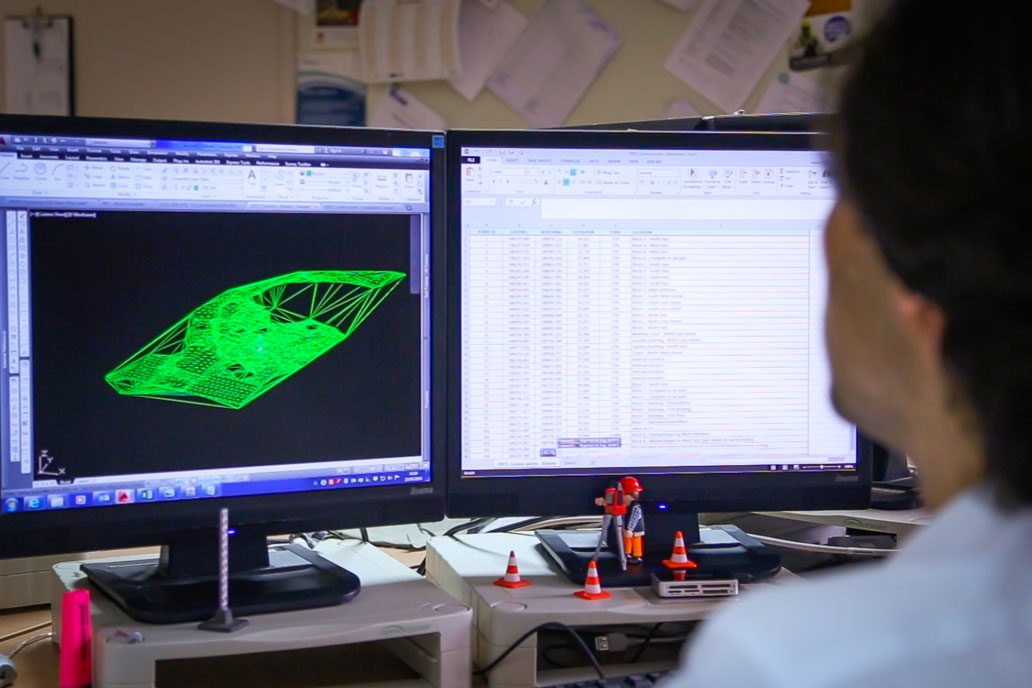 How can we help you?
Further information on CADS' drone surveys