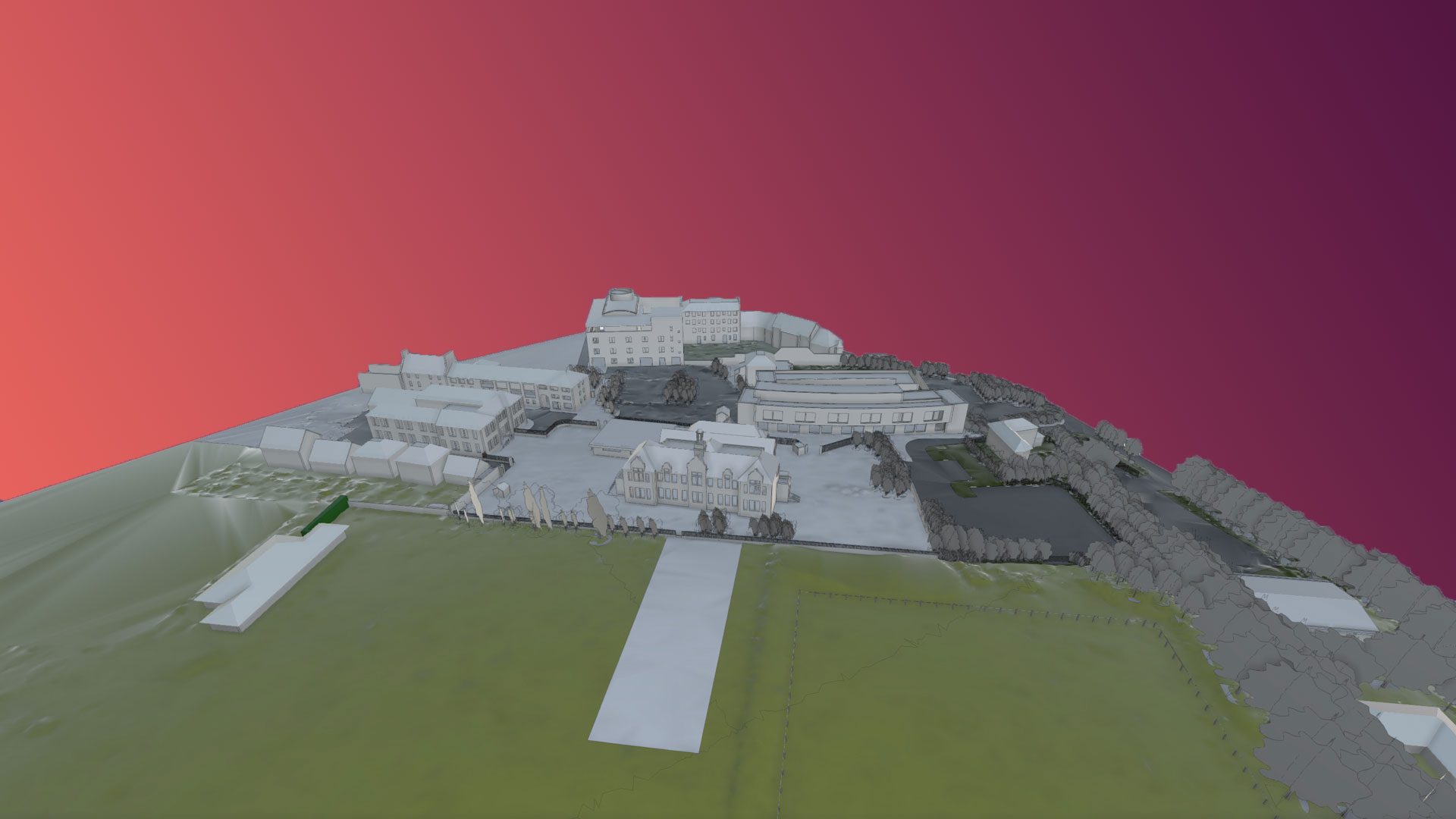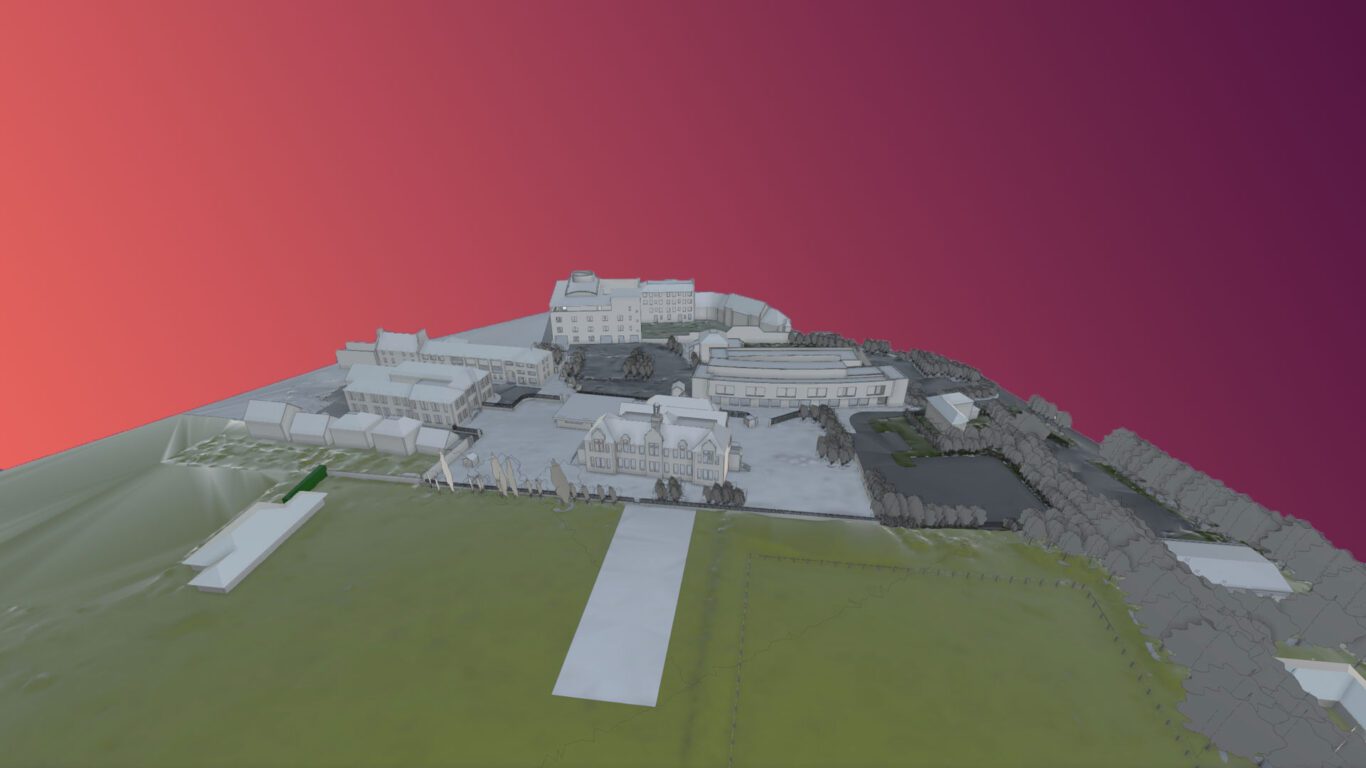 Drone surveys - An efficient method of data collection
As a building contractor, you're responsible for many aspects of a building project.
From planning construction activities and coordinating subcontractors to managing timelines and ensuring safety, it can certainly be a complex job from start to finish.
However, commissioning a drone survey can be an incredible help!
Drone surveys provide quick access to accurate site data which can be a really useful tool for design, construction and project management.
Drone land surveys
What is a drone survey?
Drones – also known as unmanned aerial vehicles (UAVs) – are becoming increasingly popular in the surveying world!
They capture dimensionally accurate point cloud data, using a LiDAR (light detection and ranging) scanner and mounted sensors to take aerial photographs of the land below, to create a full picture of the space.
Incredibly valuable for many projects, a drone survey is often a quick and easy way to obtain accurate data of both accessible and inaccessible areas without causing too much disruption – and it's cost effective too!
A wide range of both 2D and 3D deliverables can be produced from the data – such as 2D topographic drawings and 3D Revit terrain models (RTMs) – making drone surveys extremely useful for a range of purposes.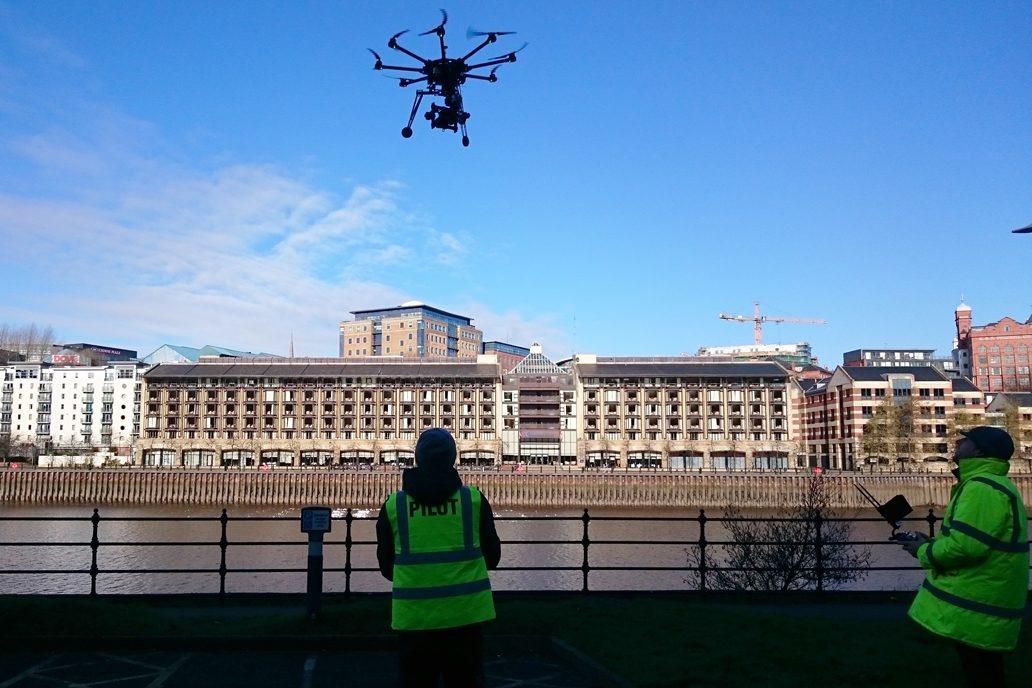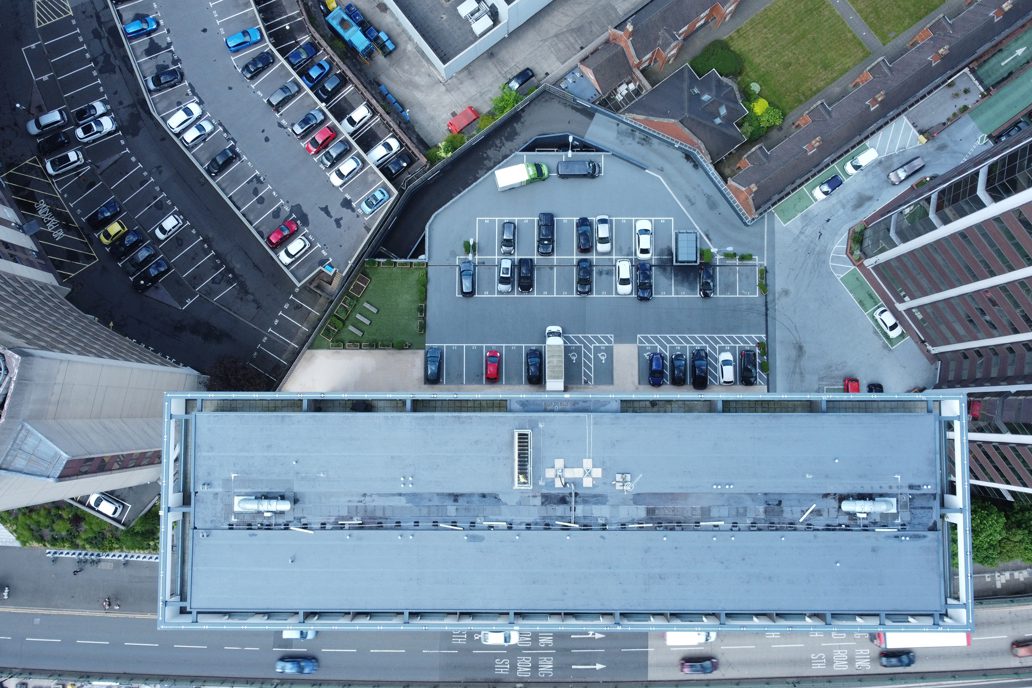 What can building contractors use drone surveys for?
A very versatile surveying solution, building contractors may commission a drone survey for:
Greenfield or brownfield developments
Surveying existing structures for renovation or alteration
Obtaining information to support tender or pricing
Improving site safety
Monitoring and recording site progress and reporting
Evidential recording and re-construction of accident sites
Making volumetric calculations
Top three reasons for building contractors to commission a drone survey
One – Fast turnaround of data to inform RIBA Stages 4, 5 and 6
Most building projects follow the Royal Institute of British Architects' (RIBA's) Plan of Works – a model with defined stages for the design and construction process.
Commissioning a drone survey helps to inform RIBA Stages 4 – Technical Design, 5 – Manufacturing and Construction and 6 – Handover.
Drone survey data and resulting deliverables provide accurate topographic and architectural detail and record site progress, helping with design, improving workflows and making the construction process safer.
Plus, drone surveys can be conducted quickly, meaning the data can be accessed and used faster. Plans and models can then be created and delivered sooner.
This will help you make better decisions about your project in a timely manner – and ensure that it's following RIBA's Plan of Works through to completion.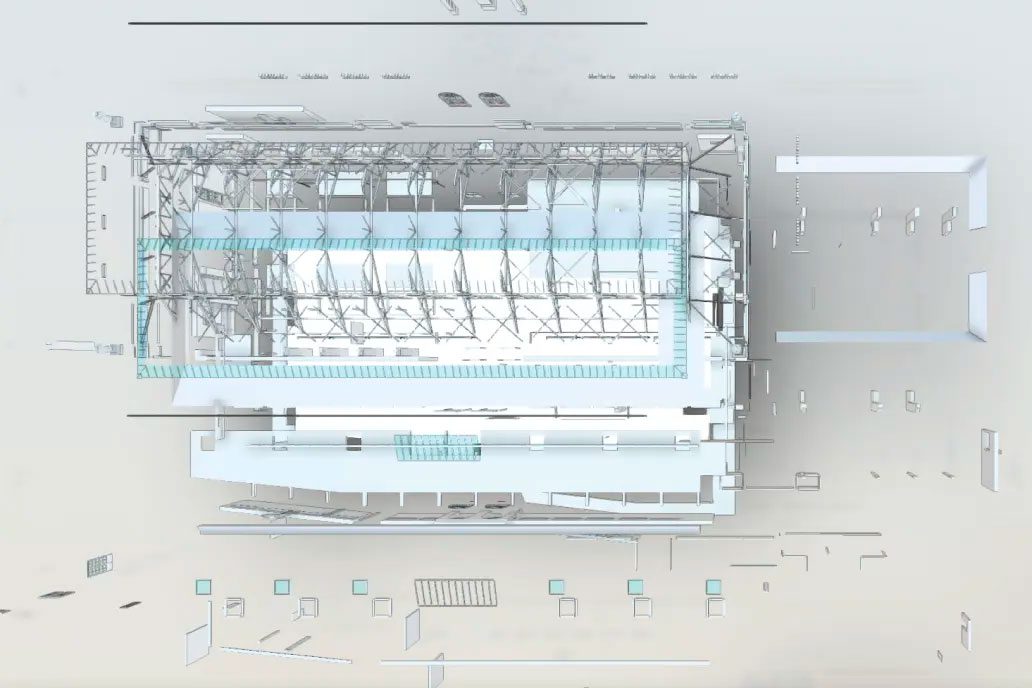 Two – High-resolution imagery and video
Drone surveys produce high quality data which can be used to create accurate representations of a physical space.
Not only do these high-resolution images and videos provide a clear picture of your project, but it can help with key parts of your job, including informing project safety planning to create a safer site.
And, this doesn't just help with site risk, but with cost risk too. The imagery, video and point cloud data can inform tender and help with sub-contractor pricing to reduce the overall cost risk of the project.
Three – Access to inaccessible areas
A drone survey provides access to previously inaccessible or hazardous areas, such as roofs, parapets, gutters, high-rise blocks and windows.
This means detailed insight into harsh terrain and unreachable or unseen areas can be gained relatively easily, making the planning of construction, undertaking of safety assessments and inspection of completed works much simpler.
Plus, it's unintrusive! As drone surveys take place in the air, they cause little disruption and can often occur almost unnoticed.
Here at CADS, our aerial drone survey team work alongside your building project team to bring you accurate and reliable data.
Our team of surveyors are highly experienced in conducting efficient and effective surveys and providing you with the deliverables you need.
We are on hand to advise you on the most suitable survey for your project, whether it's a drone survey or another survey from our extensive offering.
If you're a building contractor looking to commission a survey for your project, get in touch today!
Get in touch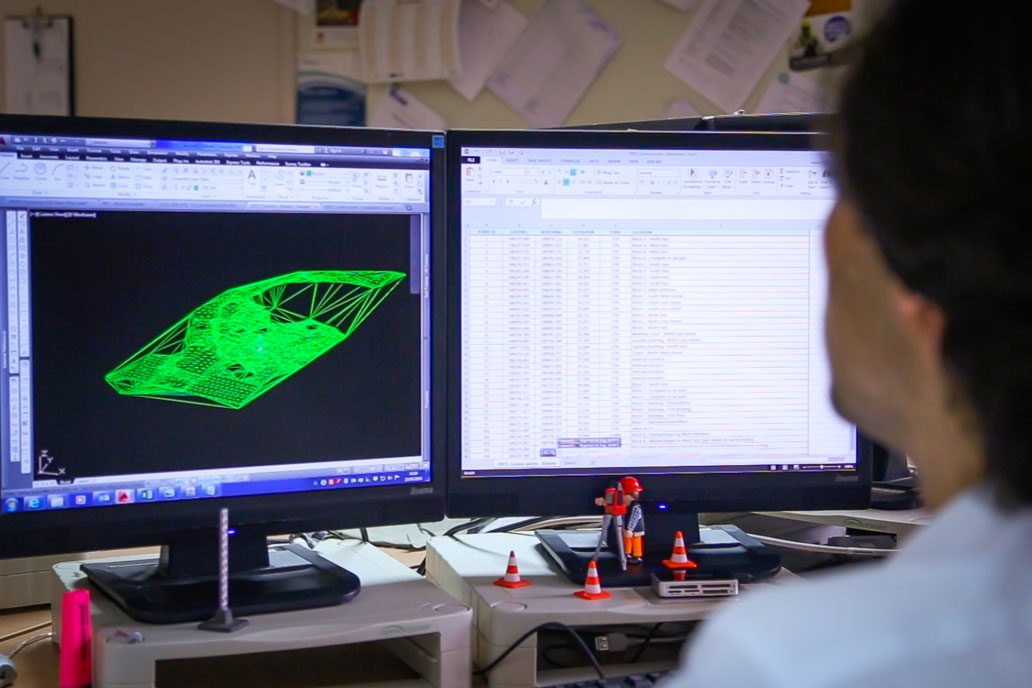 How can we help you?
Further information on CADS' drone surveys