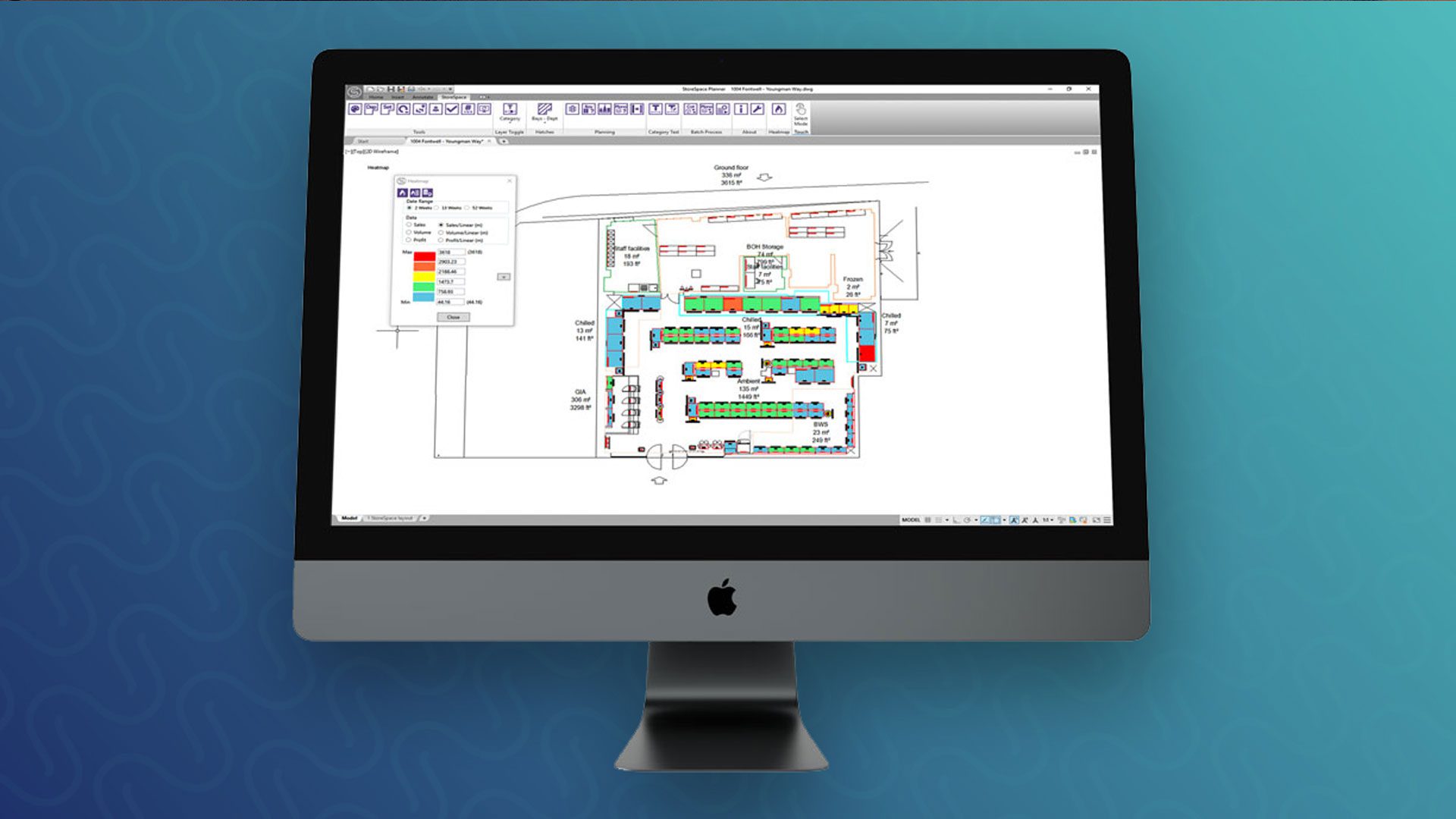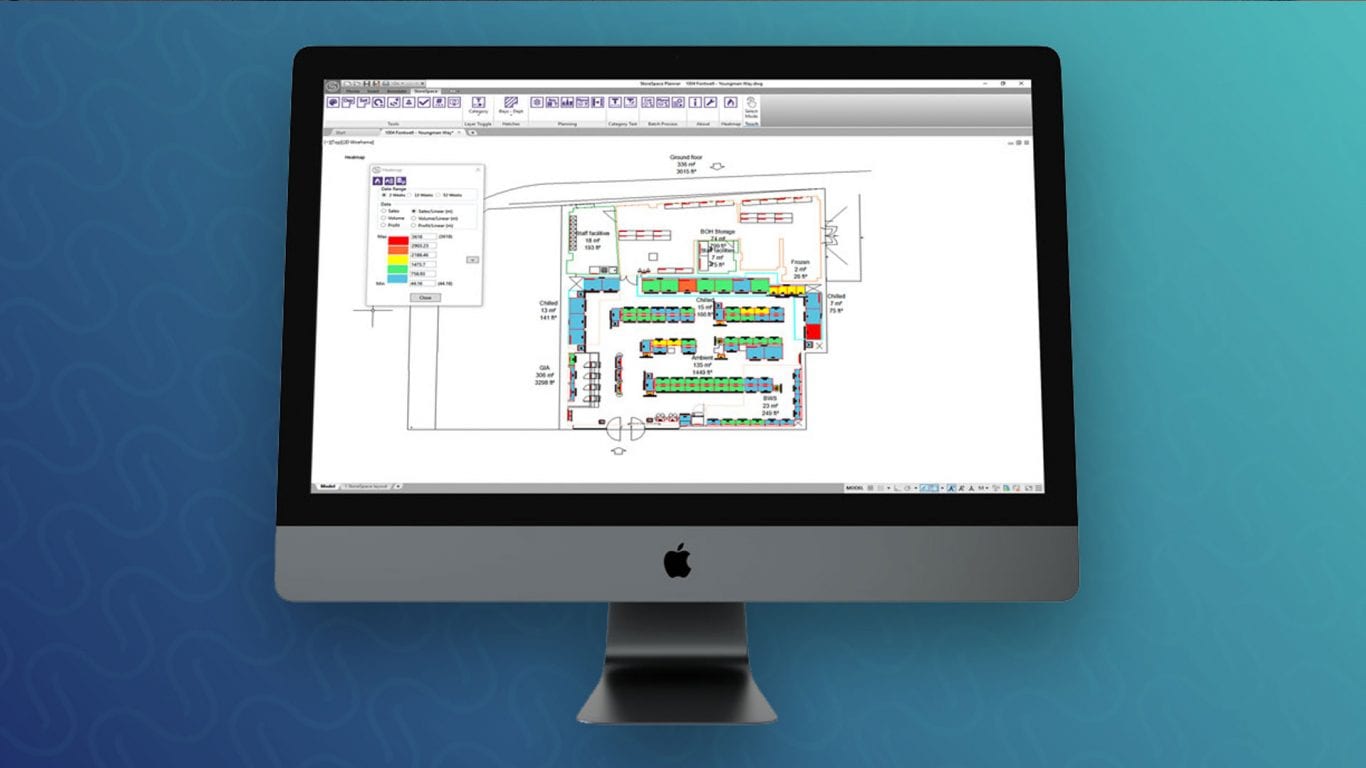 Extending access with StoreSpace® Planner – no AutoCAD required
Access to StoreSpace®'s retail space planning toolset is being extended with StoreSpace® Planner from retail planning experts CADS.  Retailers can now plan their stores and extract valuable intelligence from their .dwg floorplans using StoreSpace without needing a separate AutoCAD licence.
What does the StoreSpace® AutoCAD planning toolset do?
AutoCAD is THE leading space management software used by retailers, and it provides core functionality to StoreSpace's planning environment.  The StoreSpace planning toolset guides retail planning teams through the macro space planning process.
Using model stores and a simple traffic light system, StoreSpace helps to guide a store planner to the right balance of space in each store. Categories that are over or under-achieving in comparison to model stores are highlighted, enabling planners to understand, compromise and consistently plan their stores.
In the StoreSpace environment the floor plans are linked to a central cloud-based database enabling retailers to derive value and share store data with colleagues both internal and external to their organisation.
Inbuilt AutoCAD functionality in StoreSpace® Planner
Working with TechSoft3D, AutoCAD's exclusive OEM reseller, CADS has developed StoreSpace Planner as an alternative to their AutoCAD Retail Planning Toolset Plug In. This option was developed for clients with no existing AutoCAD or for those wanting to plan their macro space but not needing a full AutoCAD environment.
Allocate planograms onto floor plans withing your .dwg files
As a Nielsen Connected Partner, StoreSpace also links tightly with their Spaceman planogram application enabling retailers to plan directly with available planogram sizes and overlay sales data with their floor plans to further inform their space planning decisions.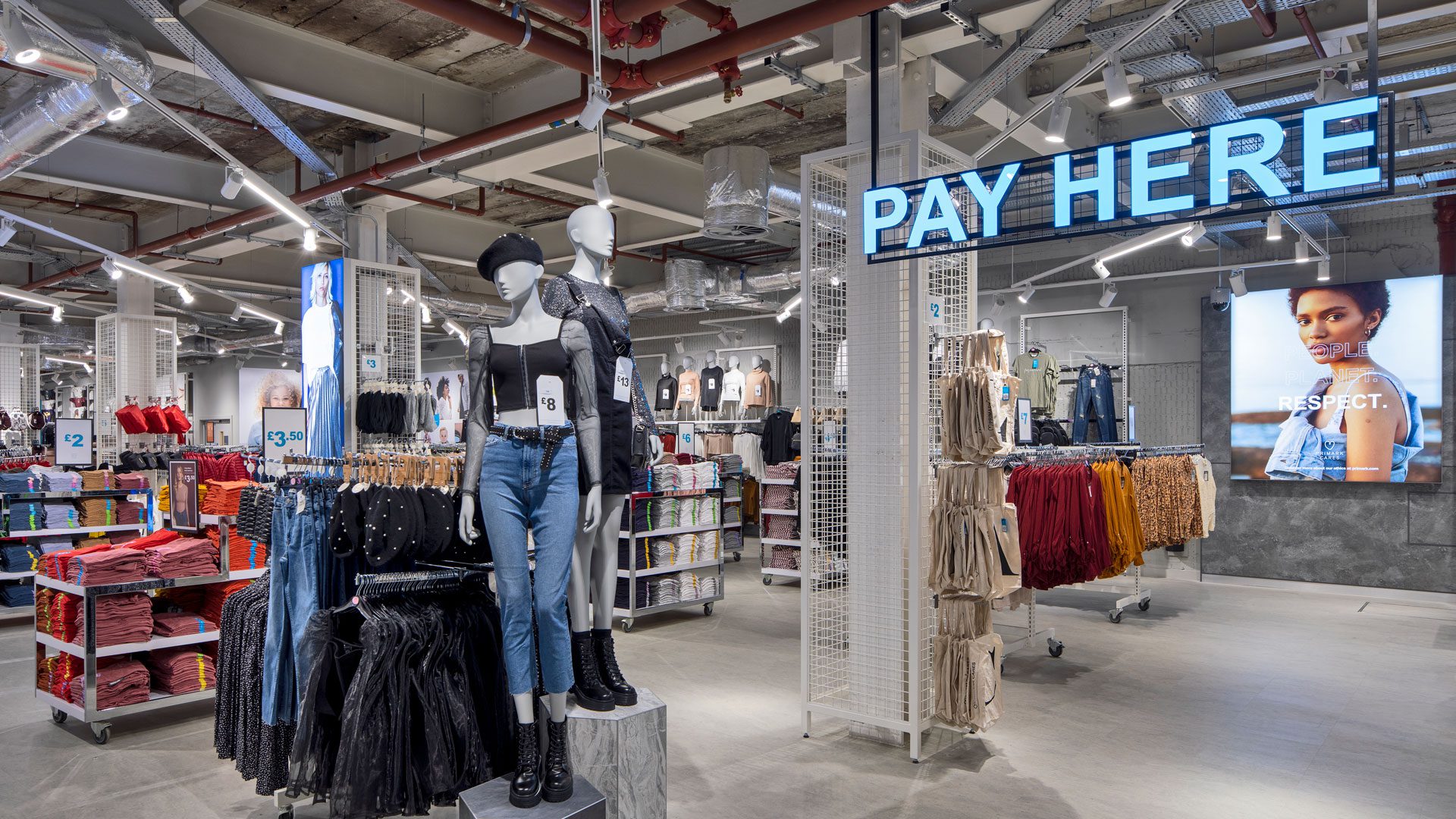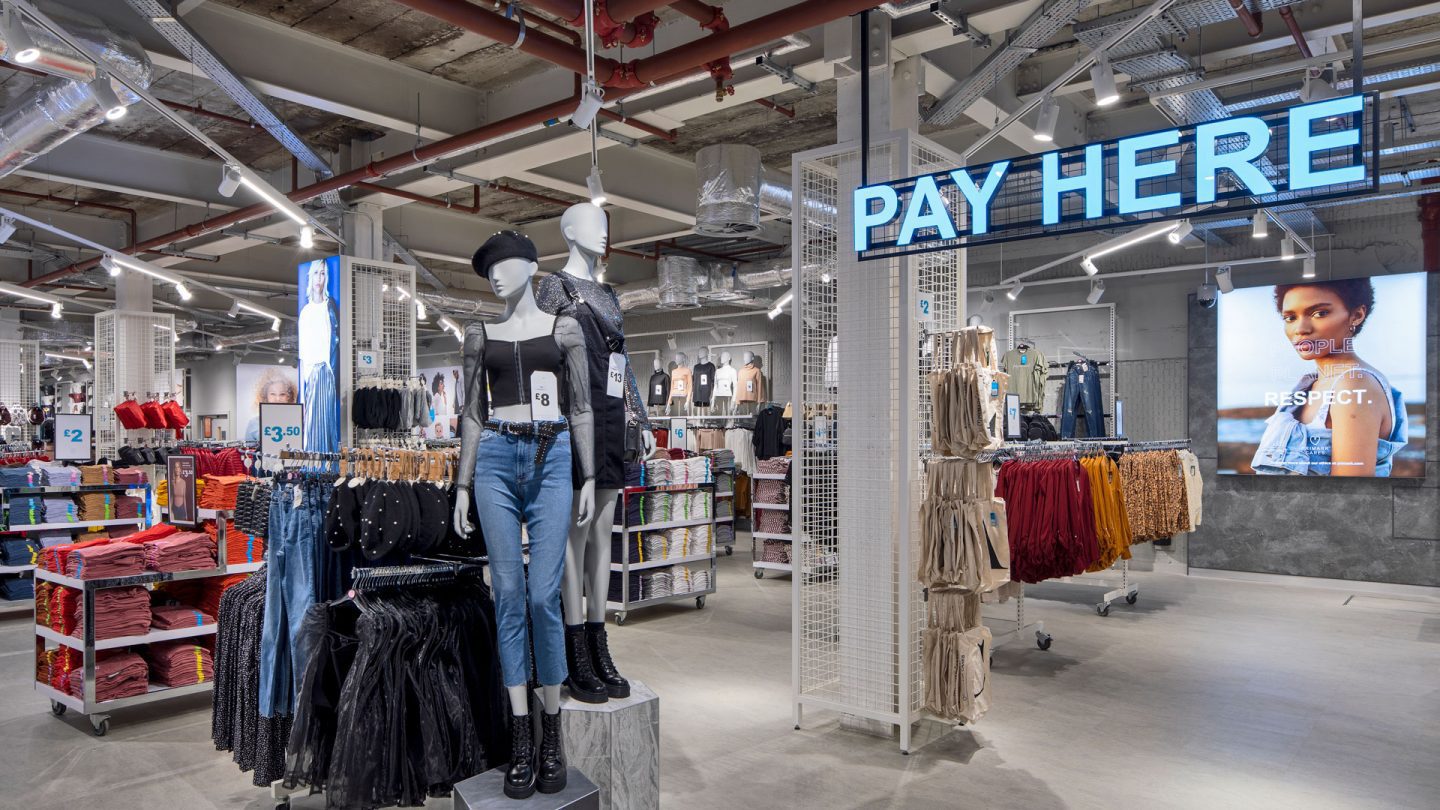 Discover StoreSpace®
Plan, manage & optimise the performance of your stores with our intuitive AutoCAD-based retail space planning software.
Gain the insight many leading retailers are already enjoying!
Tell me more about StoreSpace®
Guy Moates, Sales Director at C A Design Services explains,
"This is an exciting stage in our development road map for StoreSpace. This benefits retail planning teams that don't currently have an AutoCAD licence enabling them to optimise their floor plans without needing to translate or overlay onto another plan if AutoCAD is being used elsewhere in their supply chains – which is the case at most retailers.

Working with great support from TechSoft3D we are really proud of StoreSpace Planner which gives our clients better choice when considering planning and managing their space planning."
David Grieve, Director of OEM Partner Development at Tech Soft 3D added,
"Our mission at Tech Soft 3D is to empower our partners to create specialised, powerful applications that will set them apart from their competition,"

"We are proud to work with C A Design Services, and their leadership in the retail space management and design is unmatched.  Their professionalism and deep knowledge of AutoCAD translates into a first-class product that helps their customers succeed."
How can we help you?
Make the most of your retail space with our comprehensive range of services