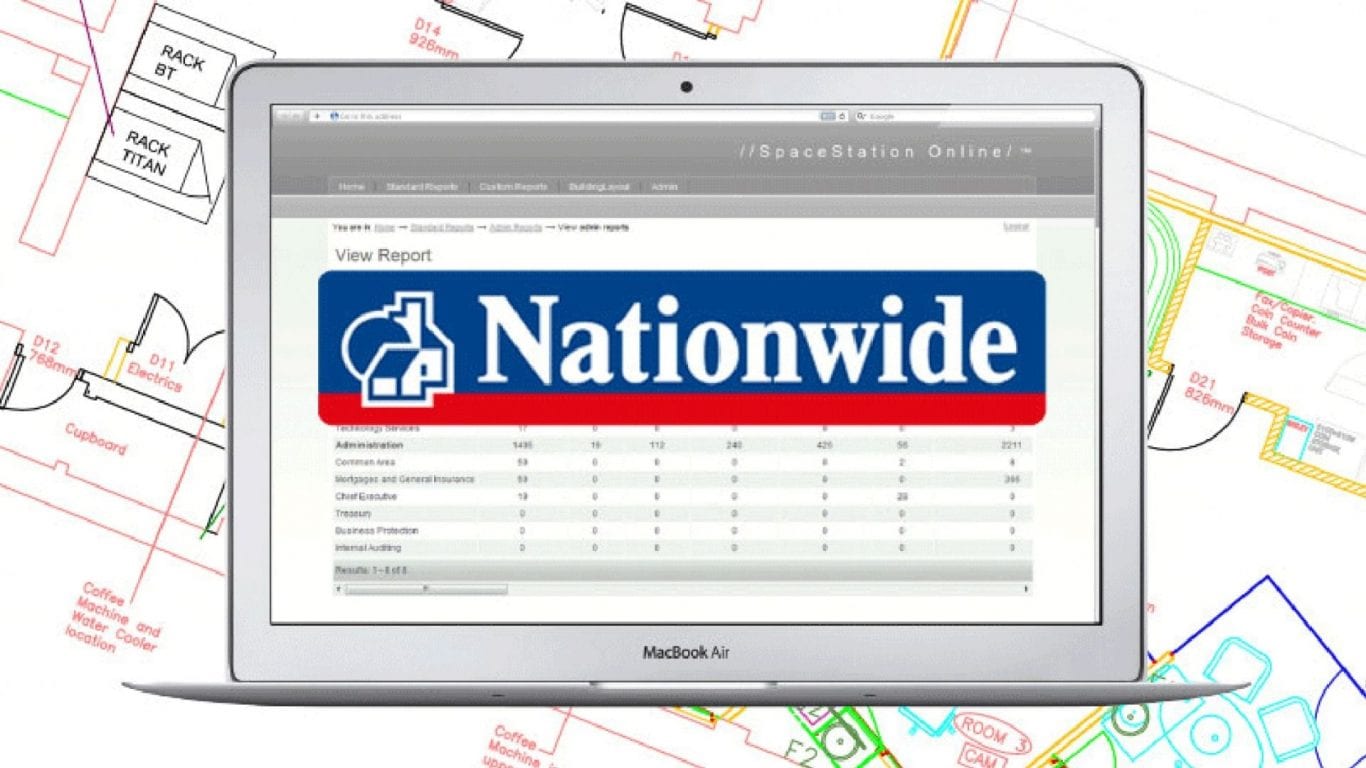 Space Planning for Nationwide Building Society
Since 2012 CADS has provided a mix of software development and space planning services to Nationwide Building Society, the UK's largest savings provider and third largest mortgage lender.
CADS was initially commissioned to bring together the space data for all 700 Branches and the 20 Administration Centres in a single system. CADS tailored the SpaceStation® asset database to meet NBS's requirements which included the ability to easily update AutoCAD records as regular refurbishment works were undertaken.
CADS also provides a space planning resource for NBS, supplying bespoke reports from the database when required and swiftly answering queries from various departments on request. You can read all about the project on the Nationwide Case Study.
Related reading
Managing property asset information for Nationwide Building Society
How CADS helps manage the property data and drawings for world's largest mutual financial institution with over 680 branches and 20 admin centres in the UK.
Read case study
How can we help you?
Discover our comprehensive range of space planning services