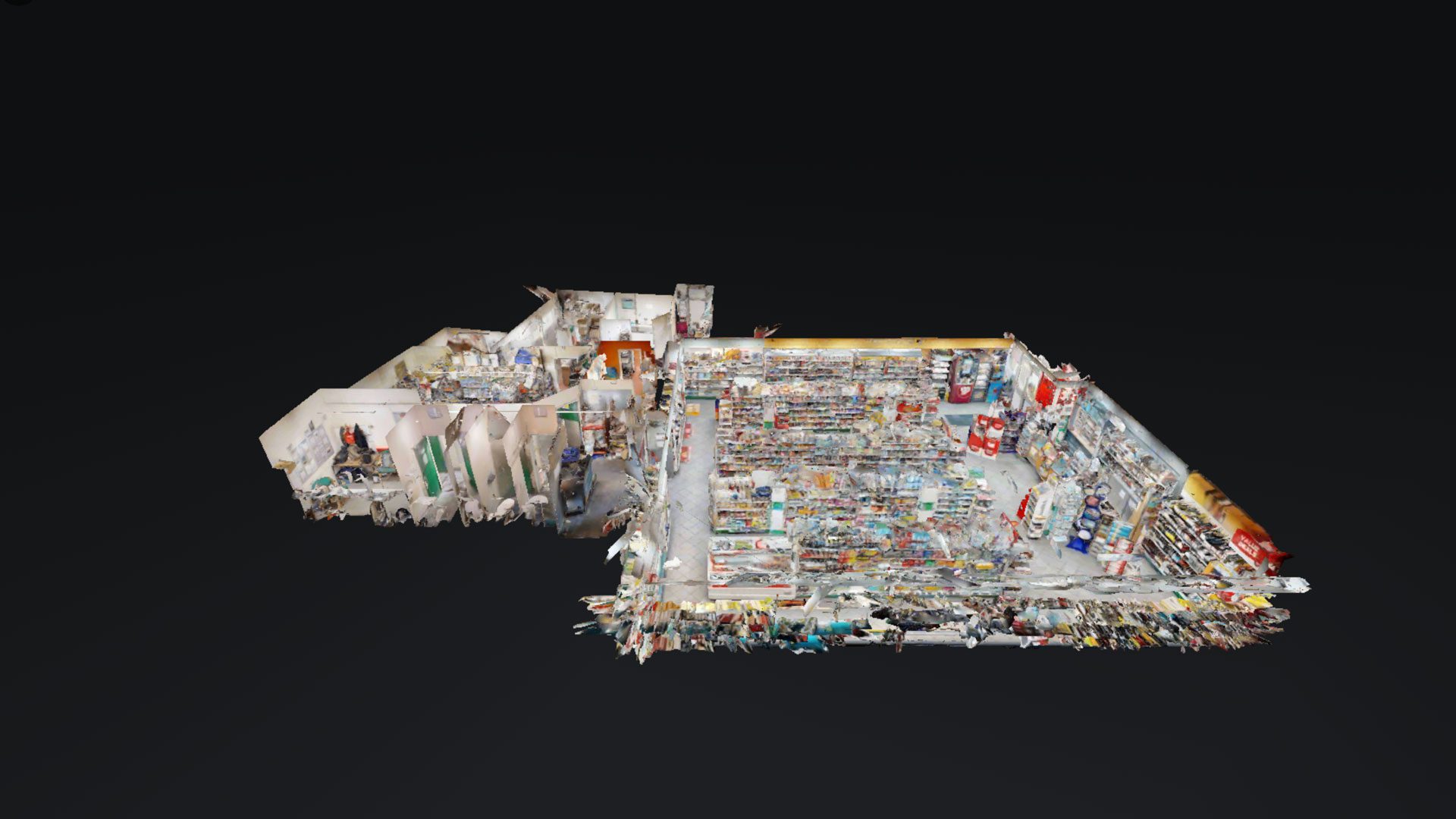 The rapid investment in and development of technology over the last few years has dramatically transformed the surveying market.
No more than 25 years ago, long tape measures on reels and manual line-of-sight prisms and poles were still used to undertake topographical surveys. Today, innovative technology allows us to scan millions of points of data within a matter of minutes.
One example of this is the Matterport survey. Originally popular in the real estate market, the Matterport survey is becoming increasingly popular in other market sectors too – particularly retail.
As a leading provider of surveys and retail space planning solutions, we've taken a look at what the Matterport survey is, how it works and the benefits it has for retailers.
What is a Matterport survey?
A Matterport survey captures panoramic images of a physical space to create a 3D dolls house style 'Digital Twin'.
The data provides an accurate high-quality immersive asset which allows users to view a virtual design of their space, take dimensional measurements and keep a record of a project's progress.
Often considered a low-cost alternative to a full laser scan survey and Revit® model, the data is delivered as a web-based 3D model, complete with a 2D floor plan and e57 Point Cloud data file.
This makes the Matterport survey the perfect solution for projects which require more than a basic 2D deliverable and less than a highly accurate and detailed 3D model.
The engaging and easy-to-use nature of the web-based viewing tools for Matterport survey data makes it suitable for a range of markets, including real estate, architecture, utility and retail.
Matterport surveys for retail
Manage multi-site store design & refit projects remotely using our Matterport retail surveys.
Matterport surveys for retail
What are the key benefits of the Matterport survey for retailers?
The Matterport survey has a number of benefits for the retail market, including:
Reduces costs
Matterport typically cost less to use than other forms of laser survey.
This is primarily due to the high level of automation and thus less time is required to capture the survey. Data is processed in a cloud, with default 2D and 3D outputs.
Whilst details are lower than other forms of survey, it can still be highly appropriate for many applications. If not, more complex and intricate laser surveys are also available.
Plus, Matterport data is GDPR compliant. The data is delivered with the faces of any people captured in the images automatically blurred, so no extra costs or efforts are required to ensure compliance.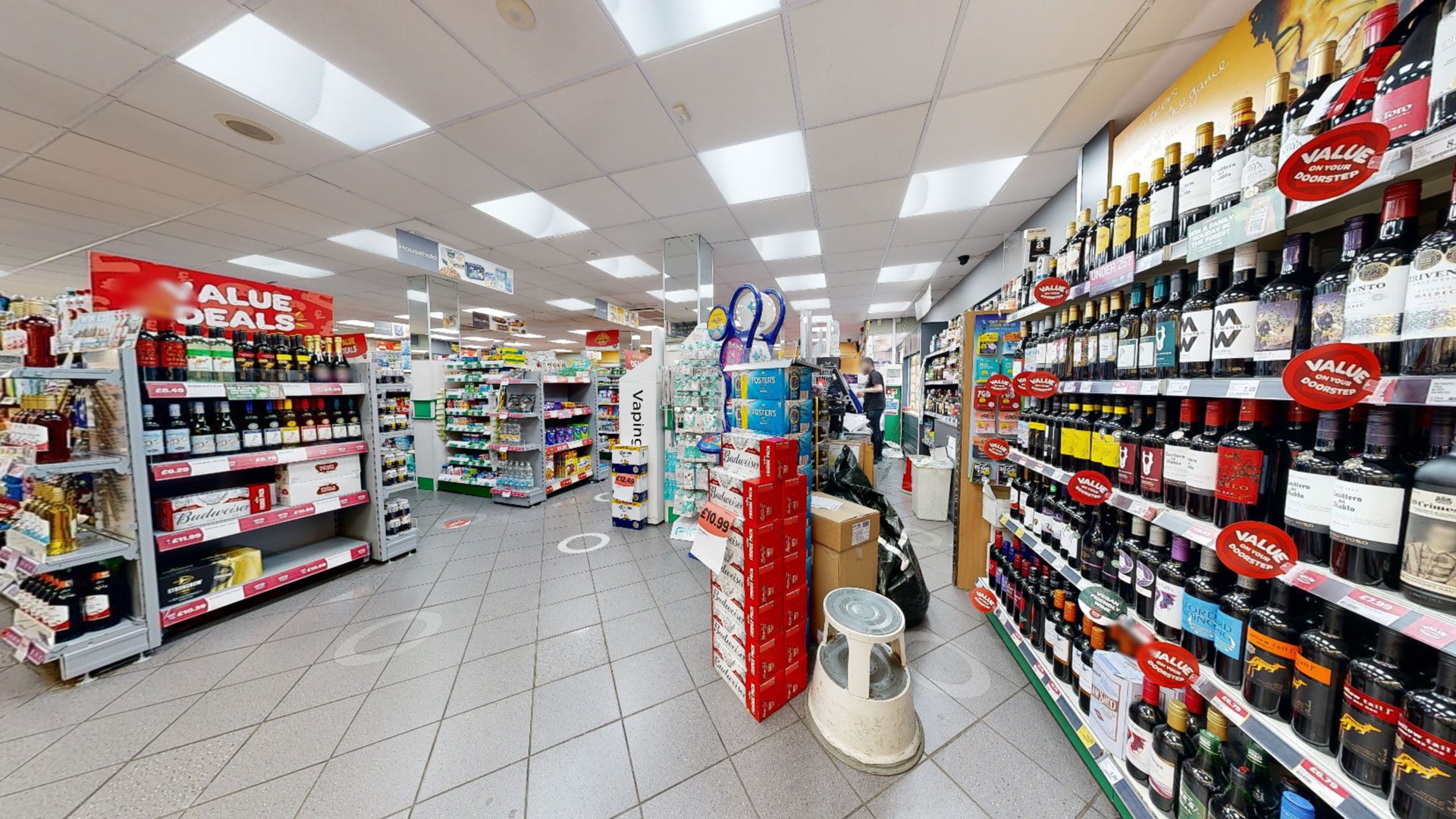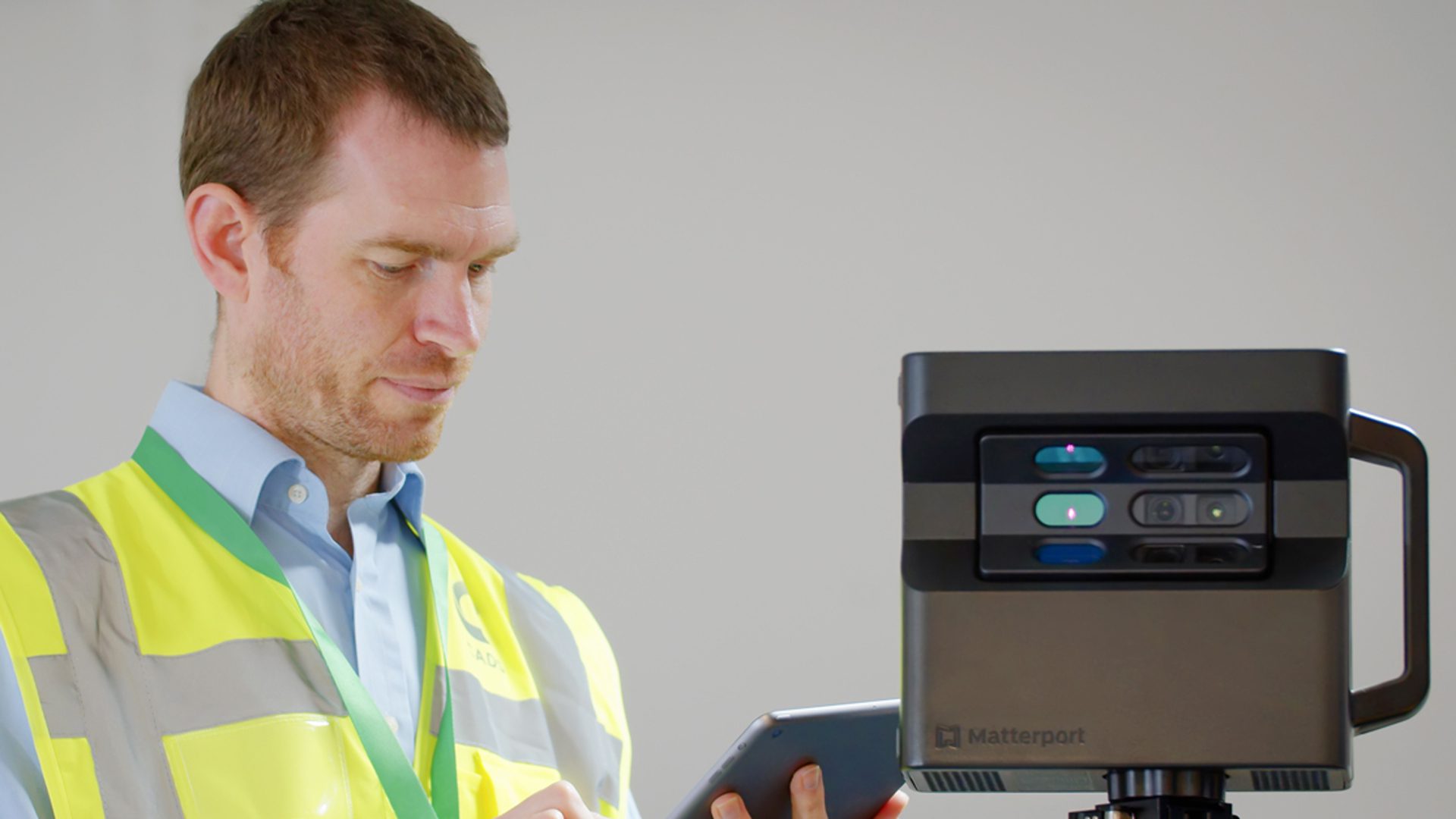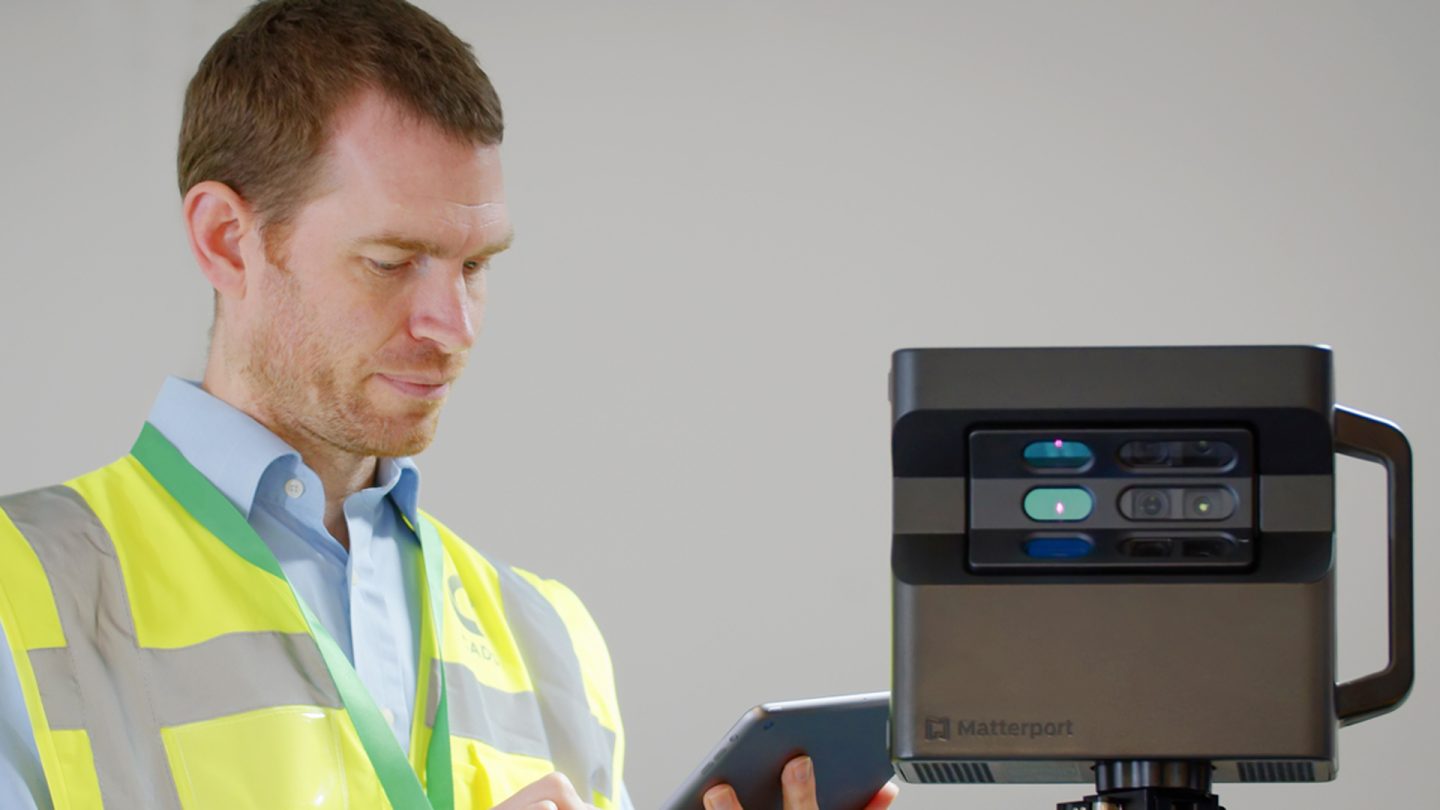 Causes minimal disruption
Capturing Matterport survey data is a quick and efficient process, requiring surveyors to spend less time on site.
In addition, the quick process of capturing data means the survey can be conducted both inside and outside of store opening hours. This creates less disruption for staff and customers.
Allows easy remote working and collaboration
With the Matterport 'Digital Twin', property and design teams can work together on store refurbishment projects – all from the comfort of their desks.
The Matterport data forms a 3D virtual tour of a store which allows users to view the space in detail. Subsequently, they can make informed design decisions together without physically being there.
Using measurement tools on the Matterport model, accurate in-store dimensions can be taken. This enables design teams to make decisions on branding, signage, equipment, run lengths and more.
Simple to use for a streamlined process
Matterport survey data is very easy to use. It has a simple interface which enables users to effortlessly move throughout the 'Digital Twin'. As a result, minimal or no training is required.
Also, Matterport data can be easily integrated with existing systems, such as our store planning software StoreView® and StoreSpace®. Matterport data can be embedded within these platforms to ensure different departments can view and use the data for a smooth overall store development process.
Aids the efficiency of capital investment projects
A Matterport survey can be conducted at different stages of a project to enable retailers to efficiently monitor, evaluate and manage their capital investment projects.
When used for pre-investment decisions, contractors can review a site and hone pricing without visiting in person. When used post-investment, staff from across a retail estate can view in-store improvements using the walk-through virtual tour, reducing the need for travelling to stores.
Also, the 'Digital Twin' makes a useful alternative to an 'as-built' record. It can be used for long-term reference of investment choices and for reviewing or making changes, including snagging and mark-ups.
Enables consistency across stores
The 3D virtual tour created with Matterport survey data can be shared across a retailer's whole estate to ensure consistent merchandising.
Specific elements and assets within the Matterport model can be tagged. Users can add notes, documents, media and hyperlinks so head office can make sure branding is communicated effectively throughout stores.
This can help retailers improve the consistency of their in-store experience.
How can we help you?
Here at CADS, our knowledgeable team have over 35 years of experience in helping retailers make the most of their physical space.
Our team of expert surveyors can advise the best survey for your project – whether that's a Matterport survey or a full laser scan.
Alongside our extensive survey portfolio, we provide innovative store planning software to some of the biggest retailers across the world.
To find out more about making your retail space work better for you, get in touch today.
Get in touch