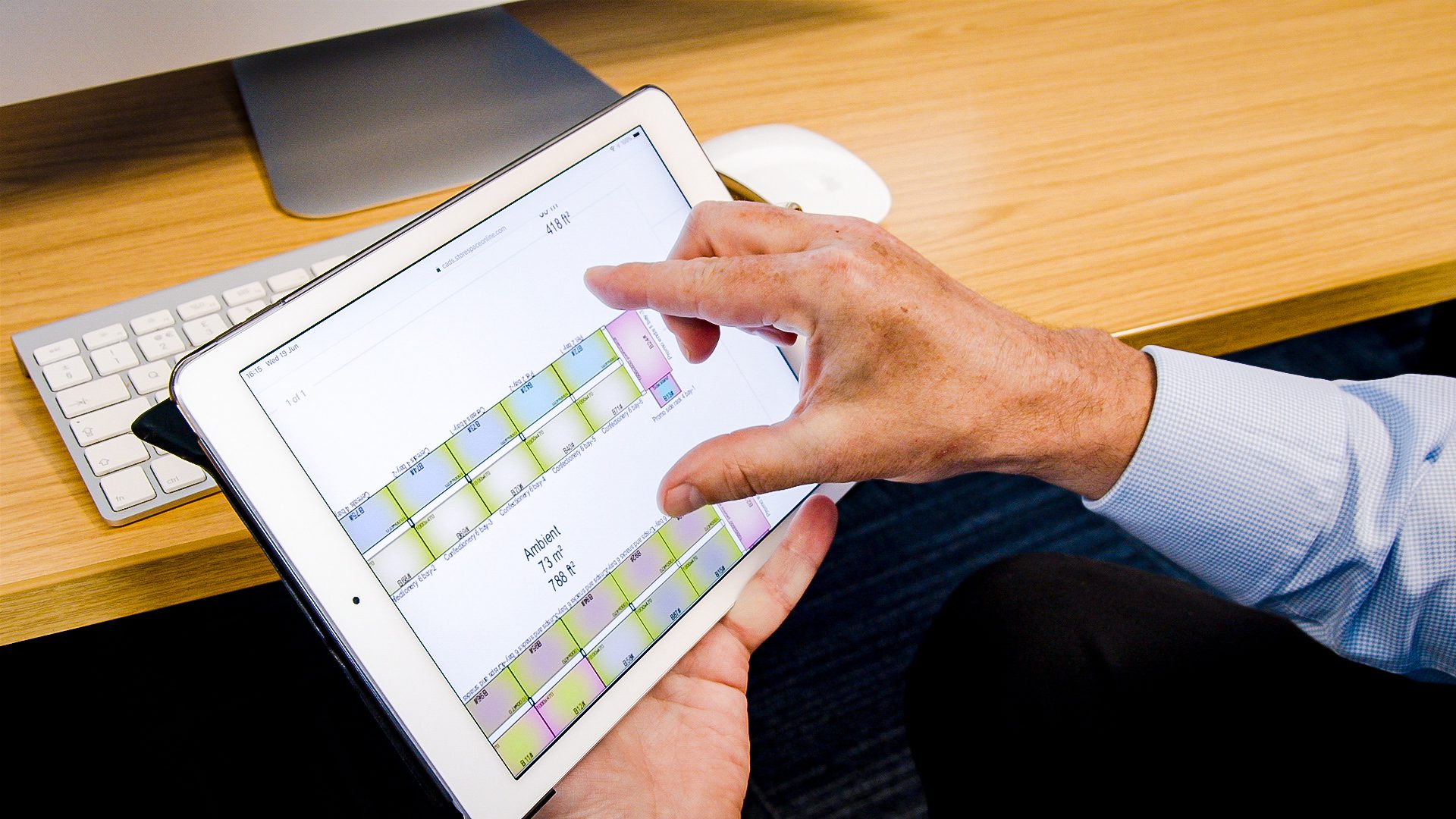 Improving the retail store planning process
Here at CADS, we supply innovative retail space planning software to some of the biggest retailers across the globe, helping them make the planning process even more productive. So, we've taken a look at how our latest store planning technology – StoreSpace® and StoreView® – can improve the efficiency, accuracy and profitability of the planning process.
What is StoreSpace®?
Our StoreSpace® software is an intuitive AutoCAD-based retail planning technology, used by retail planners across the world.
Developed by our macro space planning experts, StoreSpace® allows users to efficiently plan their store layout with accurate data, reports and performance insights.
It enables retail planners to work with an intelligent AutoCAD block library and intuitive space planning toolset to guide the process – all within .dwg files.
As part of our partnership with NielsenIQ's Spaceman software, StoreSpace® users can also link planograms to floor plans for an integrated and even more data-driven planning process.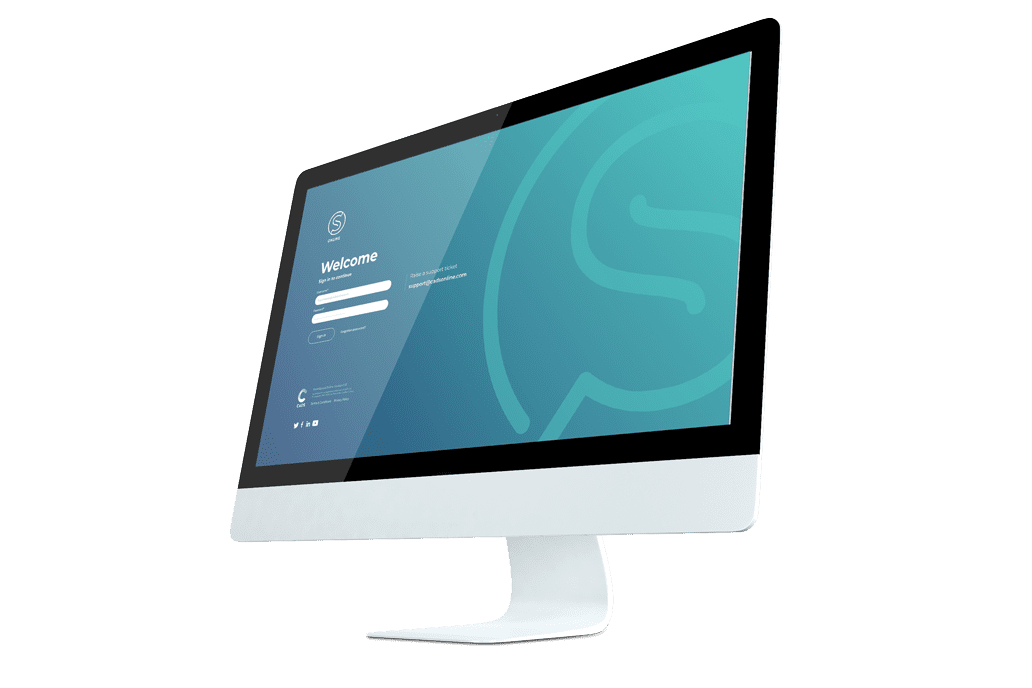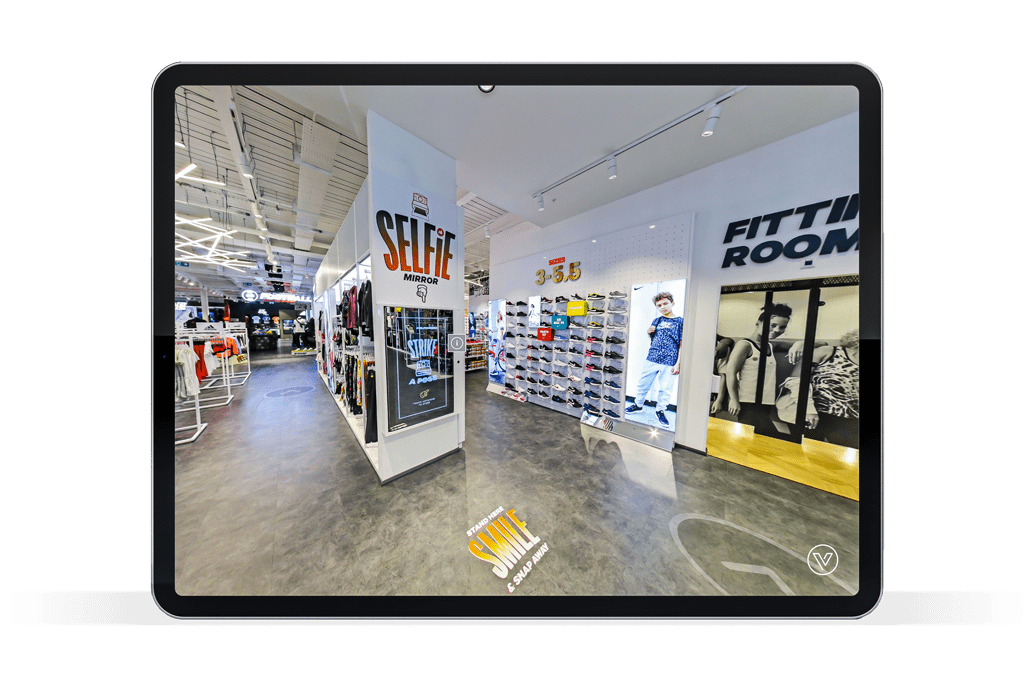 What is StoreView®?
StoreView® allows planning teams to virtually view their physical store.
Designed to reduce time spent on in-person store visits, StoreView® provides a photographic model of a physical space with an immersive 360 virtual tour.
With StoreView®, planners can consider in-store design changes from their desks, making the process quicker, simpler and more cost-effective. It enables teams to make decisions collaboratively on seasonal range changes, property-wide updates, design reviews and more.
So, how can StoreSpace® and StoreView® make the retail planning process more effective?
Improving efficiency
Using our software to plan store layouts saves time, making the whole retail planning process more efficient.
Whether planners are working on a new store or remodelling an existing space, StoreView® saves time, particularly during the decision-making stage.
With a 360 degree virtual tour of their retail space in front of them, design teams can optimise their planning time by removing the need for in-store visits. They can review stores, make decisions and demonstrate changes, all from their desks.
To improve efficiency even further, StoreSpace® makes creating, communicating and implementing store plans quicker and simpler.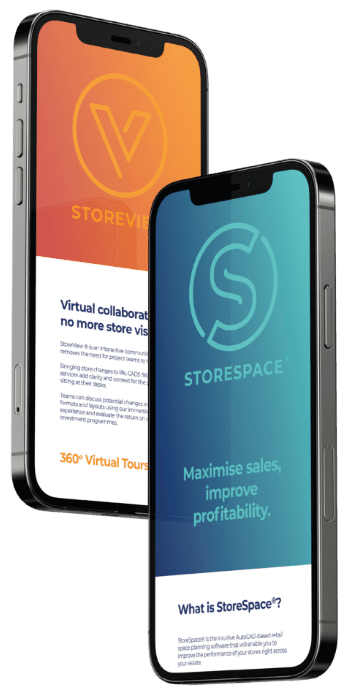 StoreSpace® uses an intelligent AutoCAD block library and intuitive space planning toolset which both guide the planning process, making the creation of plans even more productive. Plus, all the store layouts are kept in one place – the StoreSpace® portal – allowing planners to access their floor plans and planograms with ease.
As a result, communicating and implementing changes becomes much more streamlined too. With all the relevant data kept in a readily available digital location, in-store teams can quickly and easily implement changes, comparing existing layouts with those planned using a portable handheld device.
Increasing accuracy
As well as making the process more efficient, our StoreSpace® and StoreView® software can make retail space planning more accurate.
When commissioned at the start of a project, StoreView® provides up-to-date photographic data on store layouts, so planners are working with the most accurate version and reduce the risk of making decisions from outdated data.
Plus, the StoreSpace® portal – the single location for sourcing floor plans – minimises the risk of decisions and updates being made on outdated plans which are then implemented by in-store colleagues.
In addition to this, our partnership with NielsenIQ's Spaceman software allows for even greater planning precision. With Spaceman, planograms detailing the range and assortment known as micro space planning can be integrated with macro space floor plans.
In-store teams can then view a detailed plan of floor and shelf space for increased accuracy when executing plans. This means that stores can get the correct product ranging, fulfil promotions or meet compliance, all as intended by the head office planning team.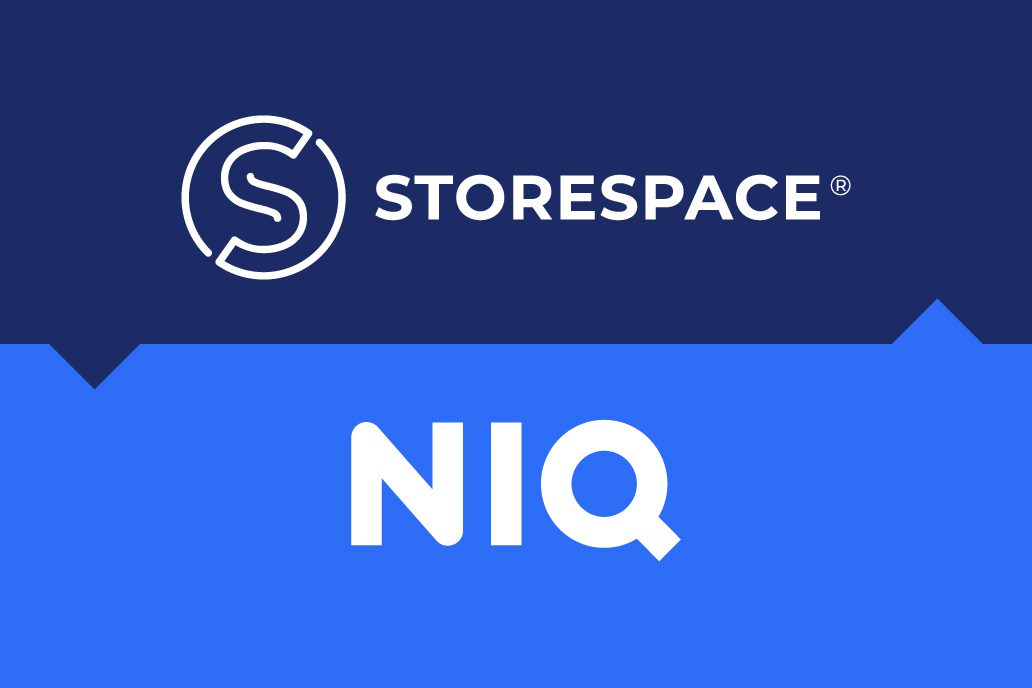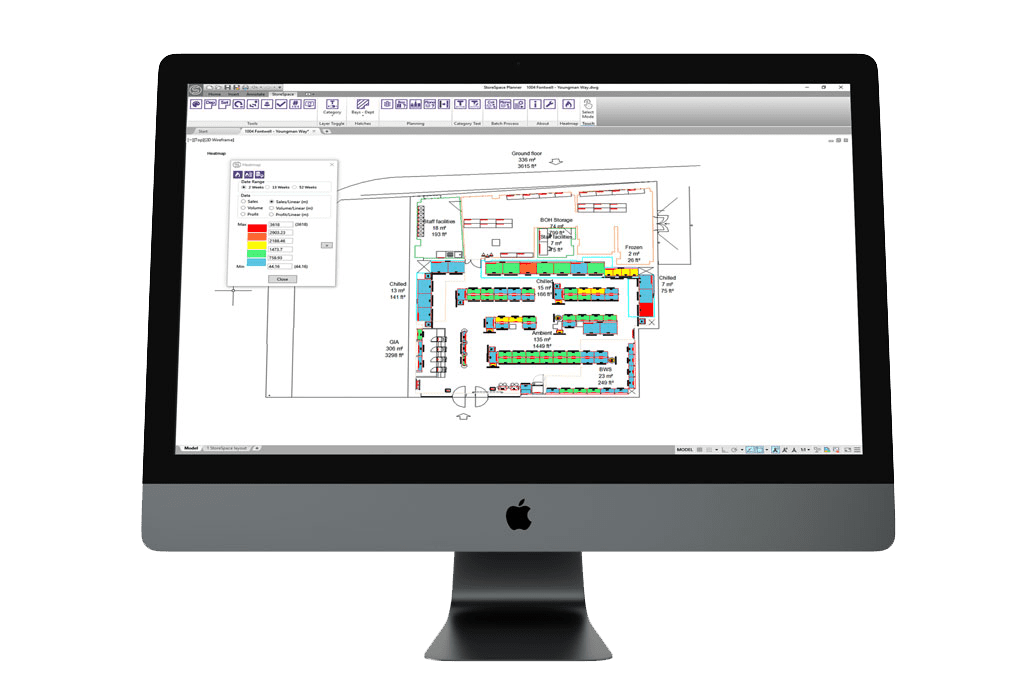 Boosting profitability
Our software also helps planning teams boost the profitability of stores – perhaps the most important feature for many retailers.
StoreSpace® provides useful reports and store performance insights, enabling retail planners to make data driven decisions when creating layout plans.
When StoreSpace® is integrated with the NielsenIQ sales feed, planners can overlay heatmaps of sales, movement and profitability onto their floor plan. This allows users to see successful or under-performing bays so appropriate changes can be made to boost profit.
Also, StoreSpace® has a model-led design functionality which allows users to create new floor plans with ideal category space allocation based on past performance. This helps planning teams understand and optimise their stores for maximum profitability.
With our software, planners can make informed decisions when creating their store plans. They can put together the most profitable plans, based on actual data provided by the tools in StoreSpace®.
Many of the retailers we work with have reported increased profitability following the effective planning process our software enables!
Discover StoreSpace®
Plan, manage & optimise the performance of your stores with our intuitive AutoCAD-based retail space planning software.
Gain the insight many leading retailers are already enjoying!
Tell me more about StoreSpace®
Make your retail space planning process more effective
How can we help you?
With 35 years of experience, we're experts in helping retail planners make their store planning process easier and more effective.
Our teams work with some of the biggest retail names across the UK and the rest of the world, helping them get the most from their store space. We work with brands in many sectors, including grocery, non-food, DIY, pharmacy, clothing and jewellery.
To find out more about how our StoreSpace® and StoreView® software can help you, or to request a demo, please get in touch.
Get in touch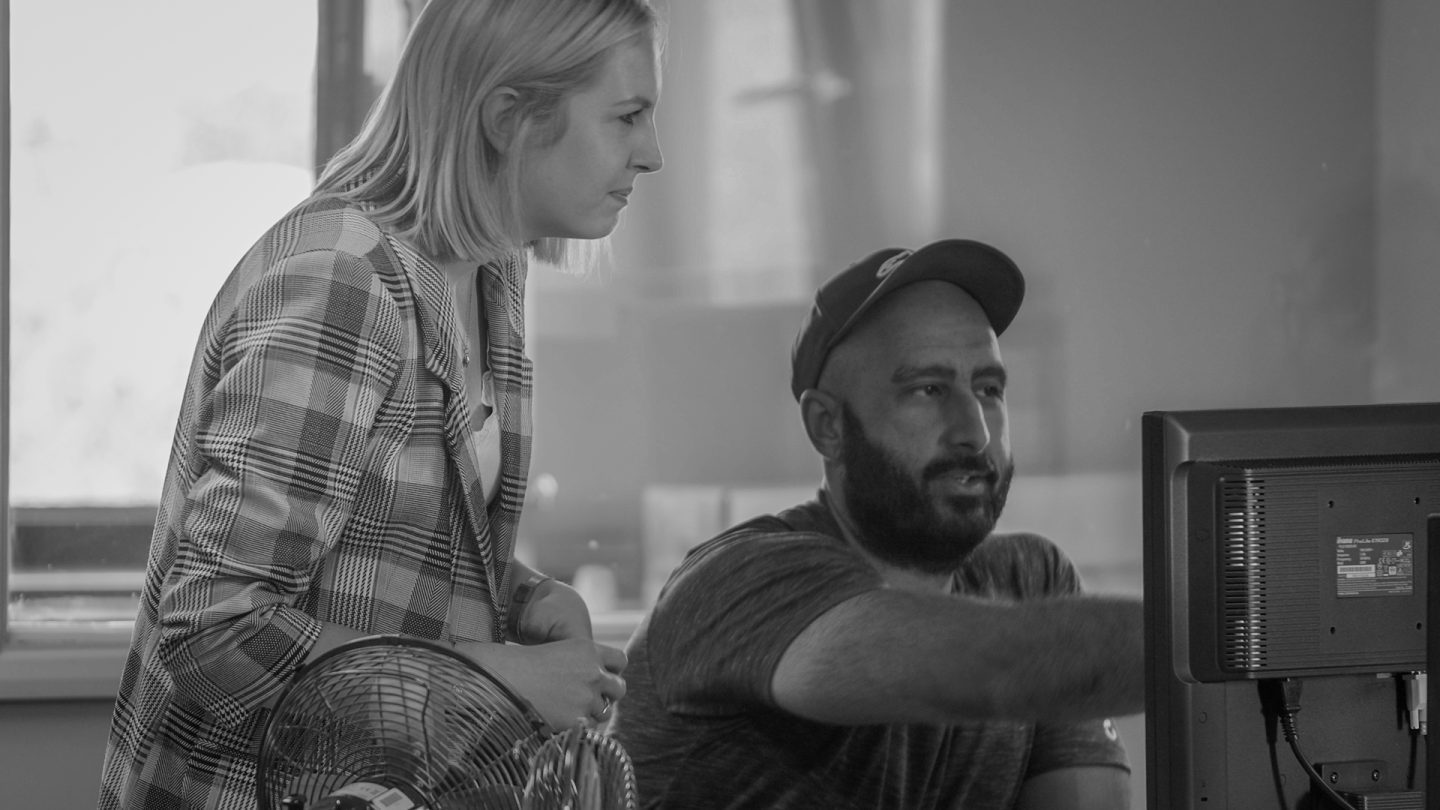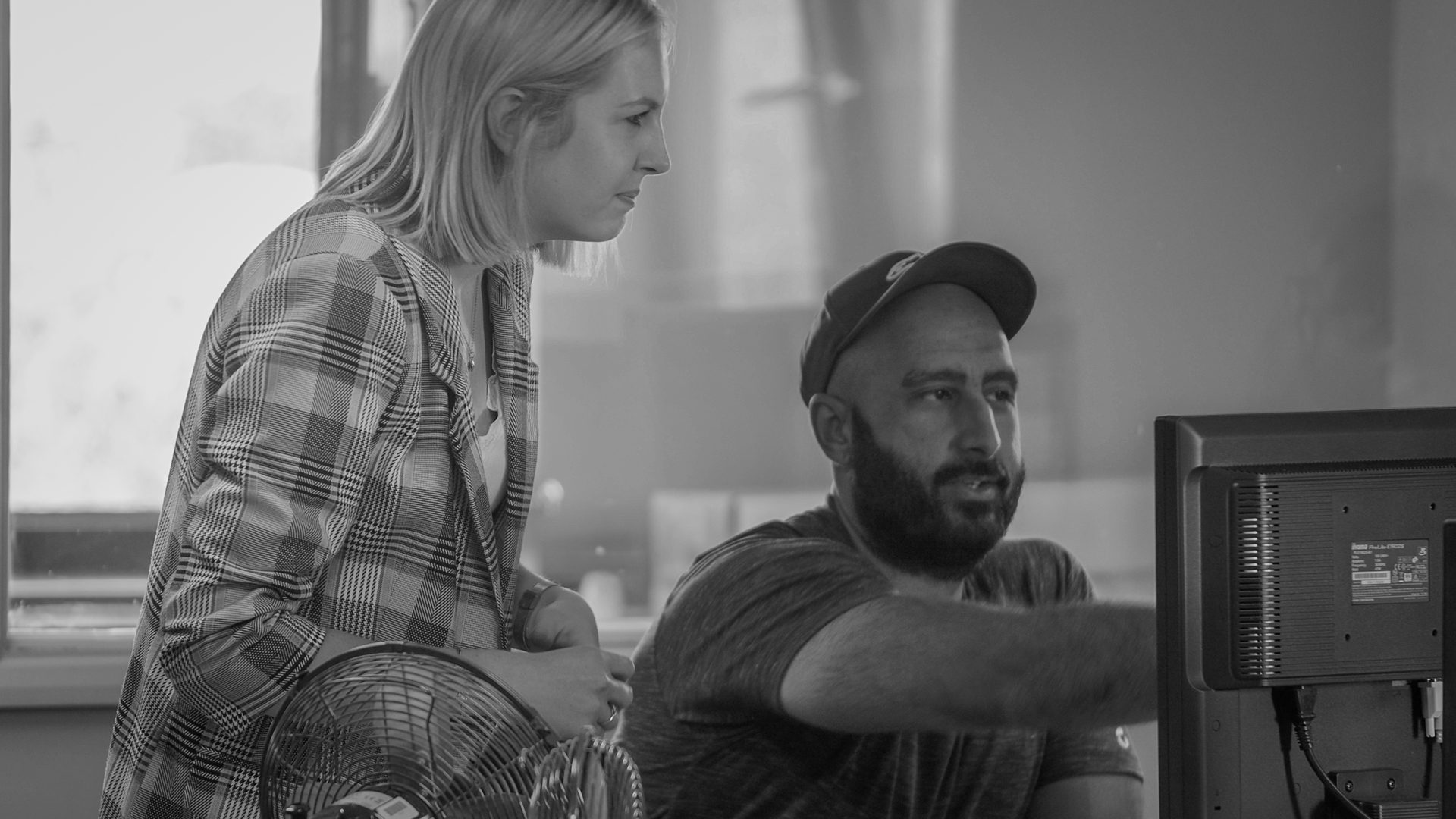 Discover our range of complimentary, solution focussed services